The recent Tokyo International Audio Show 2022 served as the launching pad for a stream of new products by local Japanese company Phasemation.
Taking the opportunity offered by the prestigious TIAS, Phasemation announced the new PP-5000 flagship cartridge, the new CM-2200 'Hybrid Passive Preamplifier' and the upgraded PS-1200 Power Supply for the acclaimed EA-1200 Phono Stage. Also launched at the show was a gaggle of Phasemation phono interconnect cables.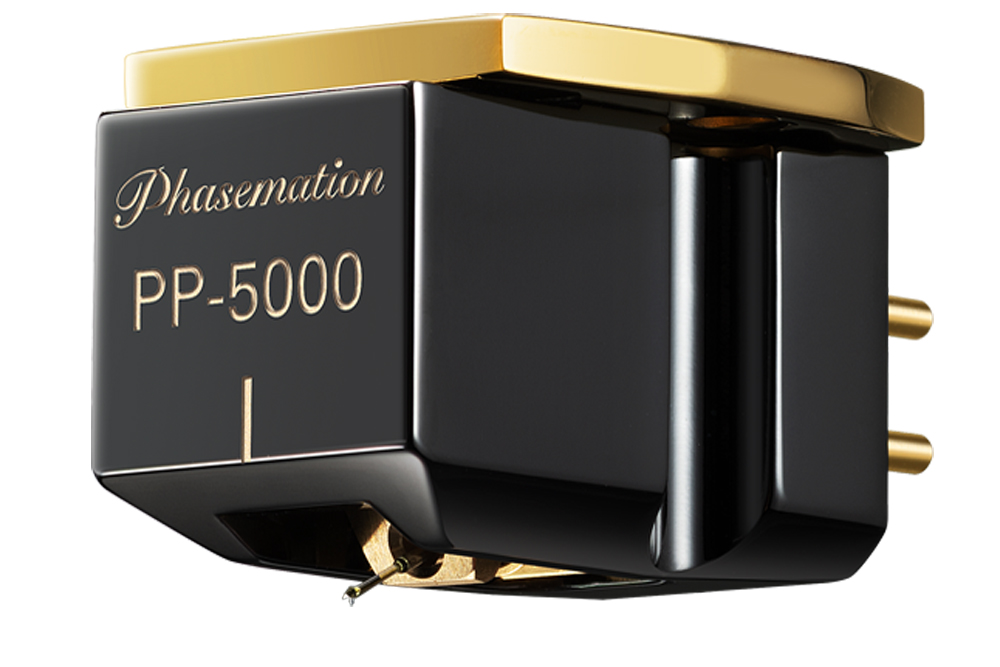 The PP-5000 takes the wide Phasemation Moving Coil (MC) cartridge selection up a notch with its newly-introduced diamond cantilever and a pure diamond design for the stylus tip. Phasemation has re-examined the vibration profile of the cartridge body and has made several improvements in order to control vibrational distortions. A new damper has been designed for the cantilever which has also resulted in improved overall tracking. Further cartridge body integrity has been achieved via a new stainless steel base featuring TiN (Titanium Nitrate) which provides the cartridge with an attractive golden hue in addition to corrosion protection and added stiffness.
As far as the magnetic 'circuit' Phasemation states, "with a new polishing process to the permendur yoke of magnetic material to make the magnetic field more uniform, the reproduction of minute signals has been improved and achieved a more spatial expression."

The CM-2200 'Control Meister' Hybrid Passive Preamplifier features "the world's only" added gain feature of +6dB via a rear panel switch which adds the gain via the use of the high quality transformer. Further refinements have been applied to the transformer "structure" in order to provide extra wide frequency response and optimal impedance characteristics. The transformer now features a large "core shape", a super-thin 0.1mm super alloy material for its windings and "PC triple C" polyurethane wires. Phasemation states the new transformer design provides excellent CMRR (Common Mode Rejection Ratio).
The CM-2200 features three unbalanced RCA and balanced XLR inputs in conjunction with two output options each with XLR and RCA connectivity. Input impedance is quoted as 47 kohms while the output impedance is 250 ohms or less. "Frequency Characteristic" is between 10 Hz (+0dB) and 100 kHz (-3dB).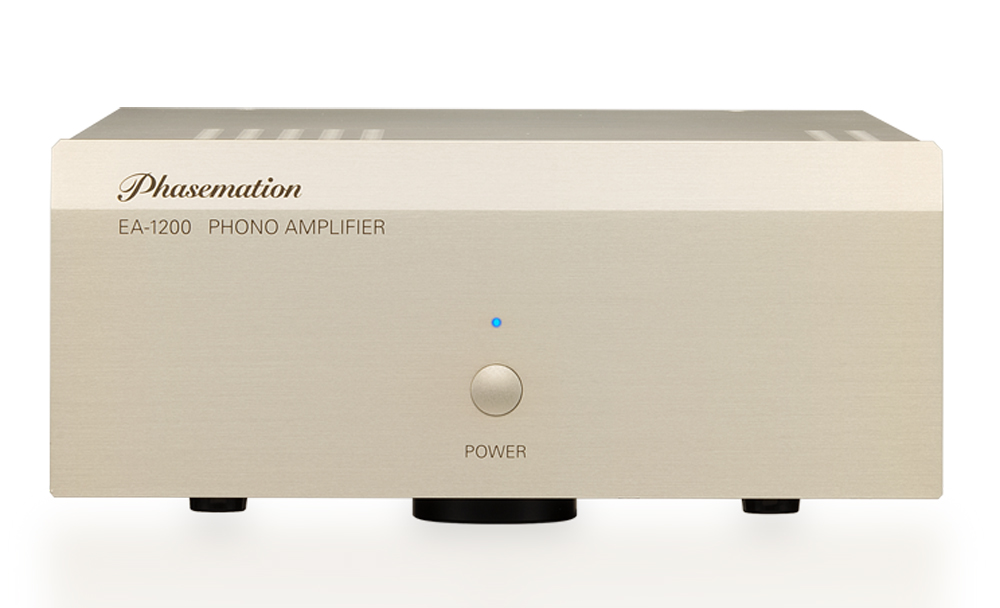 The PS-1200 provides a further upgrade to the highly respected EA-1200 Phono Stage. The linear power supply features a high quality R-core transformer and its circuit is designed around the directly-heated 5U4G rectifier valve. The circuit also features left and right choke coils. Both the transformer and the chokes are "magnetically shielded".
The new Phasemation products are available via Australian distributor Pure Music Group and its country-wide specialist dealer network.
Phasemation Products
Price: TBA
Australian Distributor: Pure Music Group
+61 409 504 805
www.puremusicgroup.com