Digital specialist Aurender augments its extensive music delivery product range with the all-new and all-in-one 'A15 Server/Streamer/Player'.
Sitting one wrung above the Aurender A200 Streamer, the new A15 encapsulates a host of improvements over its A-series stablemates. For starters, Aurender hasn't recycled previous casework designs, instead the substantial technical enhancements are incorporated into a chassis – available in silver and black finishes – sporting a superior aesthetic inspired by Aurender's upmarket N20 Server/Streamer. Also improved is the upgraded dual-mono linear power supply and circuit layout while being part of the 'A' series embodies the A15 with analogue outputs.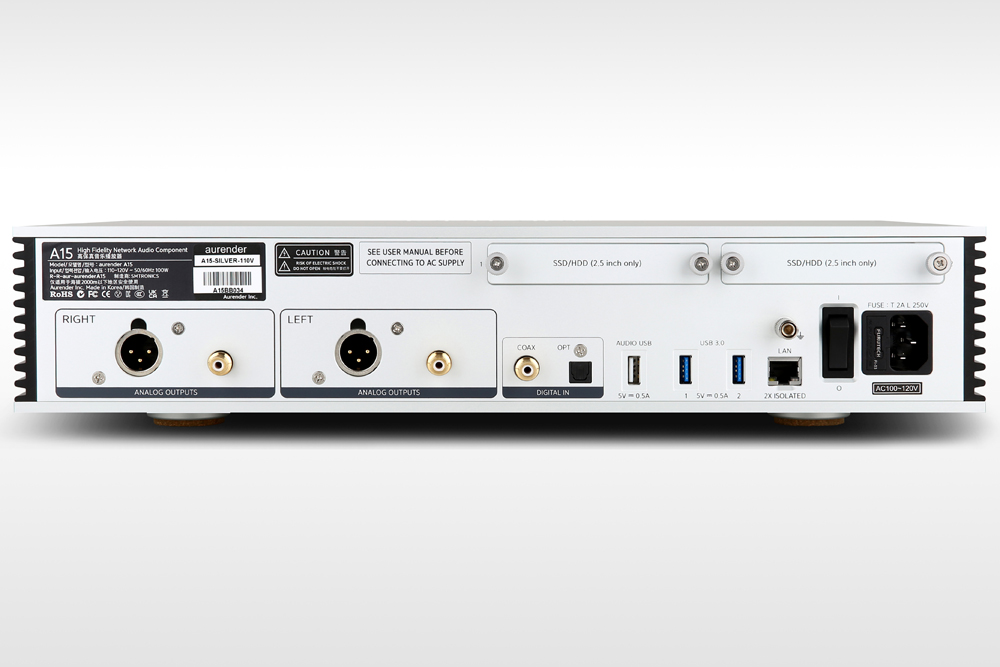 Said analogue output connectivity, which interfaces with either a preamplifier or integrated amplifier, is provided via both balanced XLR and unbalanced RCA. On the digital side, the A15 provides S/PDIF RCA coaxial, Toslink optical and USB-A digital inputs, dual USB-A 3.0 storage ports and double-isolated LAN gigabit ethernet ports.
The in-built high quality digital-to-analogue converter is based around an Asahi Kasei Microdevices AKM4490 dual-mono DAC chip which also provides certified 'Full-Decode' MQA capabilities. The in-built DAC is supported by a FPGA-based precision clock for low jitter distortion. A new powerful quad-core CPU handles digital activity. Resolutions supported span up to 32-bit/768 kHz PCM and DSD 512.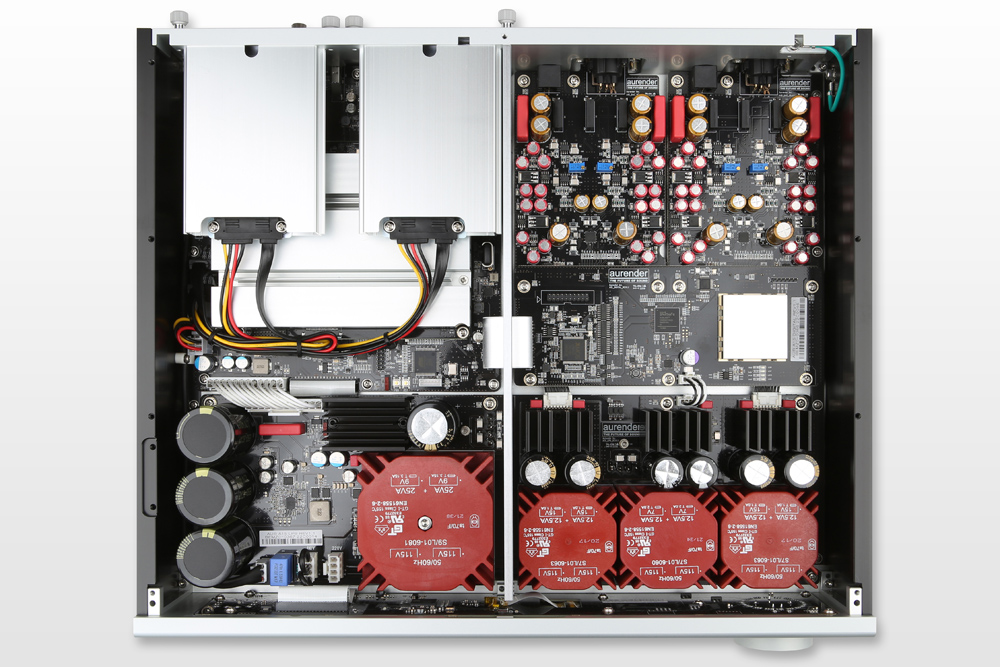 For system simplification and potential sonic benefits, the unit can be configured to provide variable output allowing the A15 to act as a form of digital preamplifier for direct hook-up to power amplification. Volume level control can be accessed via a large rotary knob on the machined aluminium front panel, the included infrared remote control or Aurender's proprietary 'Conductor' iOS and Android app. The Conductor app also allows music playback control and merges streaming services such as Tidal, Qobuz, Spotify and more. Artwork, playback and menu information are displayed on the vivid 6.9 inch 1280 by 480 IPS colour LCD screen.
Aurender's 'Adaptive File Library Storage System' allows expansion of up to a staggeringly large 16TB of internal storage via twin 2.5 inch hard drive bays. The bays can be populated on the field by the end user.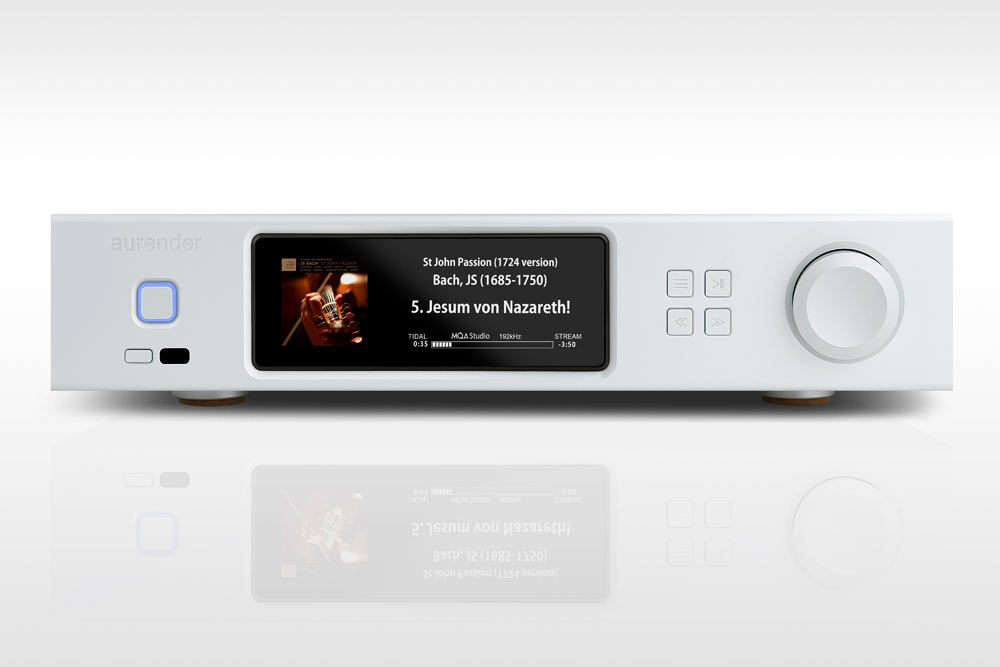 Aurender digital streamers are distributed in Australia via Synergy Audio and can be auditioned at specialist audio retailers around the country.
Aurender A15 Music Server/Streamer
Price: AU$14,495
Australian Distributor: Synergy Audio
+61 3 9459 7474
www.synergyaudio.com