Rega Research's just-landed Elicit MK5 integrated amplifier and Saturn MK3 CD/DAC player take their highly-acclaimed predecessors to a new level of both quality and full-featured functionality.
The new Saturn MK3 CD/DAC player is a high quality silver disc Transport with the ability to also function as a digital-to-analogue converter by way of its multiple isolated digital inputs, allowing to become a digital mini-hub. To that end, the unit offers a comprehensive list of both inputs and outputs. For starters, there's an USB-B input alongside two Toslink optical ports and a duo of S/PDIF coaxial inputs via RCA.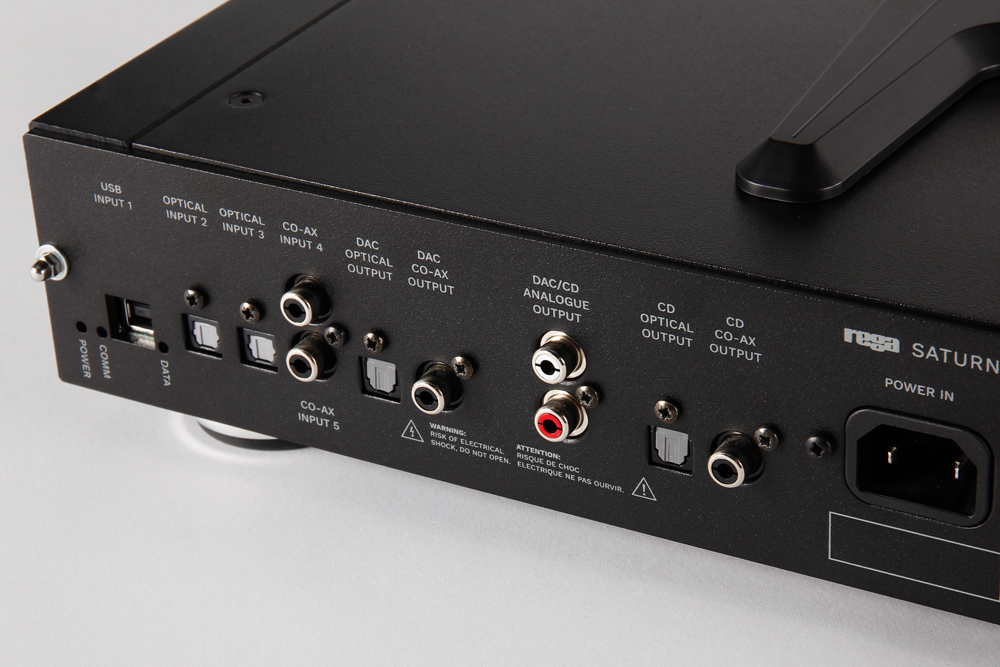 The digital connectivity is additionally complimented by a Toslink optical and an S/PDIF coaxial RCA output for the digital-to-analogue stage while a further S/PDIF coaxial RCA and Toslink optical options are offered for the CD section of the Saturn MK3 player. Of course, the unit has a global stereo analogue output via RCA.
The DAC section features dual Wolfson WM8742 DAC chips capable of providing up to 24-bit/192kHz resolution via the asynchronous galvanically-isolated USB input. The Rega designed USB input circuitry is based on an XMOS V2.15.0 driver and also features ASIO operation which negates the use of inferior generic Windows-based drivers.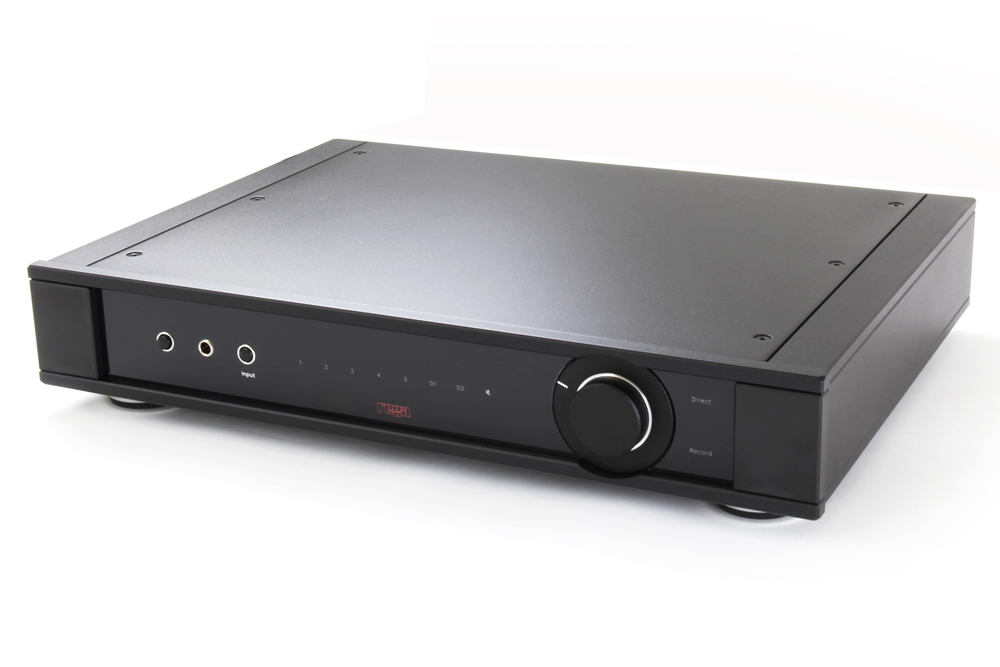 The Saturn MK3 electronics include high quality power supplies and output amplifier circuits which are enhancements over its MK2 predecessor. The analogue and digital outputs have been fully redeveloped for the MK3.
The distinctive styling and top loading hatch combine with the company's latest chassis design which now aesthetically matches the industrial design of Rega Research components.
The new Elicit MK5 integrated amplifier, of course, comes in a chassis styled to match its source component stablemate. The new Elicit MK5 is a Class-A/B amplifier capable of outputting 105 watts per channel into 8 ohms and 162 watts per channel into 4 ohms, with the power supply headed by a large toroidal low-noise transformer. The preamplification stage features discrete FET-based circuitry, polypropylene capacitors, Sanken output transistors, an Alps potentiometer and other high quality electronic componentry.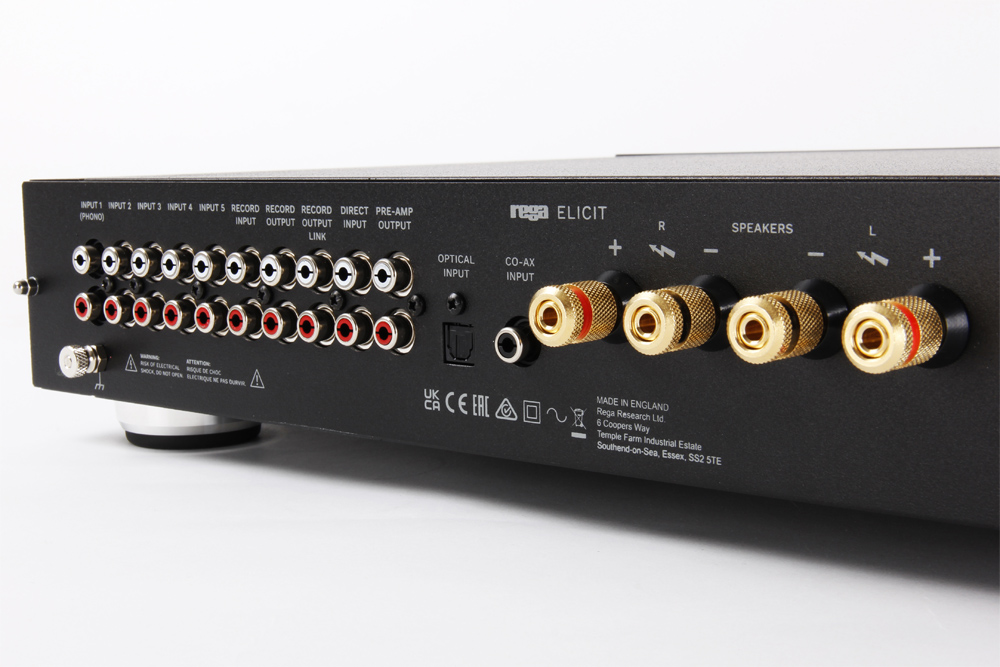 The input selection is also comprehensive and includes both digital and analogue options. The digital input options are based around a proven-performance Rega DAC supporting sampling rates of up to 32-bit/192 kHz PCM resolutions. That's catered to by Toslink optical and S/PDIF RCA coaxial inputs.
The analogue stage includes an RIAA-based Moving Magnet (MM) phono stage, four RCA unbalanced line level inputs, a 'Direct' input and a 'Record' input. Analogue outputs include a 'Record' and 'Record Output Link' option while connectivity to a power amplifier can be made via a stereo preamp output. There's an on-board high quality headphone amplifier with an output via 6.5mm jack on the Elicit MK5's front panel.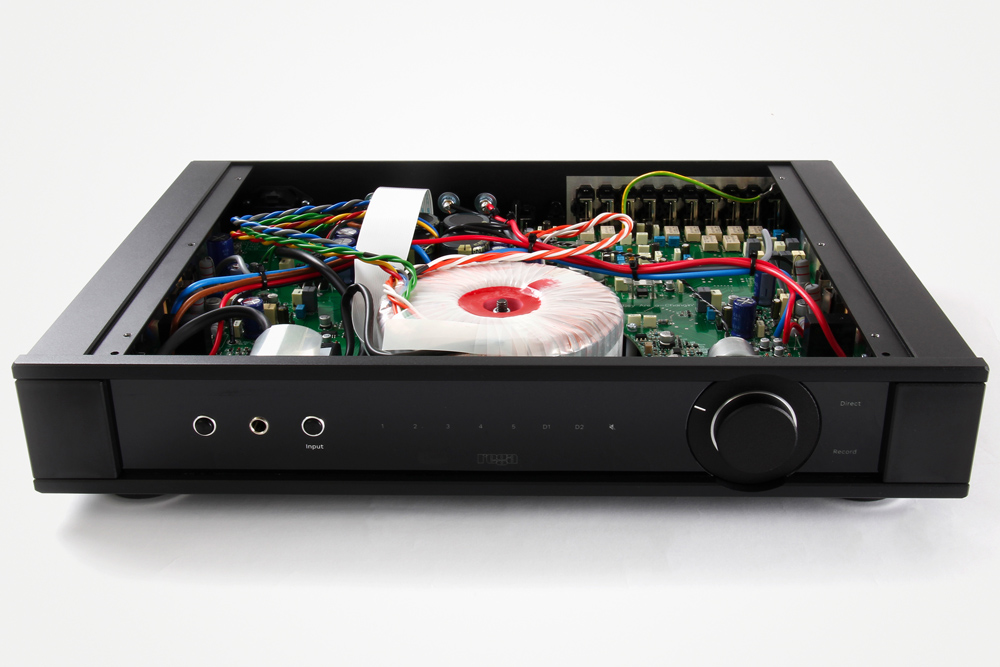 The Rega Research Saturn MK3 CD/DAC player and Elicit MK5 integrated amplifier are available in Australia via importer Synergy Audio's country-wide specialist dealer network.
Rega Research Saturn MK3 CD/DAC player & Elicit MK5 integrated amplifier
Price: Saturn MK3 AU$3999, Elicit MK5 AU$4299
Australian Distributor: Synergy Audio
+61 3 9459 7474
www.synergyaudio.com