As a conjunct element of Canada Day and a 50 year anniversary celebration, PSB Speakers announces the new retro-styled Passif 50 standmount loudspeakers.
Ontario's PSB Speakers is one of Canada's most respected and long-running loudspeaker specialists. In fact, the company is celebrating its 50 Year Anniversary with a commemorative back-to-the-future loudspeaker design in the new Passif 50 Anniversary Edition.
The original Passif II was designed by founder and Chief Designer Paul Barton back in 1974 and, of course, was the inspiration for the new loudspeaker design. Retro in style it may look like, with its woven-material magnetically-attached grilles (complete with logo-embossed pull tag), open grained walnut veneer and short bespoke stands but the Passif 50 features PSB Speakers' latest design and driver technologies which have been trickled down from the flagship Synchrony series. The company further celebrates the milestone by the placement of a brass plaque on the Passif 50's rear panel etched with the original company logo from the 1970s, a graphic of Canada's iconic maple leaf and the statement "Passif 50 1972-2022".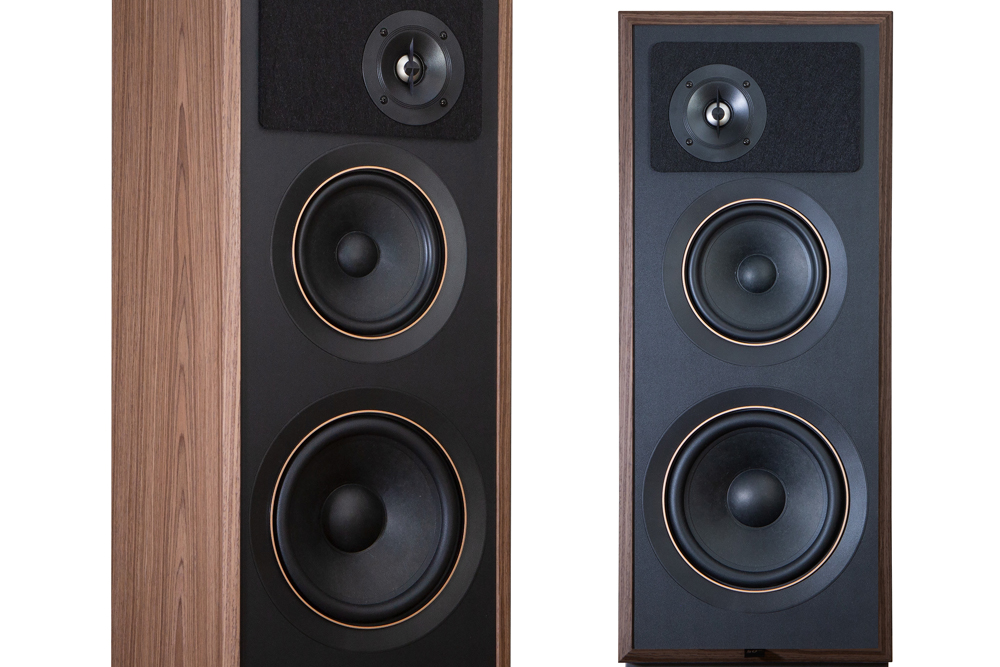 The Passif 50 Anniversary Edition features a high output, low distortion 25mm ferro-fluid-cooled titanium dome tweeter driven by a powerful neodymium magnet system. The tweeter is mounted on a shallow-flared recess which, in conjunction with the tweeter's phase plug, controls dispersion and off-axis characteristics while bumping efficiency. A large felt pad is mounted on the baffle around the tweeter in order to contain cabinet edge diffraction distortions for improved imaging properties.
The midrange and bass frequencies are handled by a 165mm paper cone driver with large magnet motor, cast aluminium basket and 'filleted' rubber roll surround. Supporting the mid-bass driver is a 200mm passive radiator which is also mounted on the front baffle directly beneath the main driver. The passive radiator also features a paper diaphragm and rubber surround. Gold-plated binding posts allow for bi-wiring or bi-amping.
PSB Speakers specifies the Passif 50 as having a frequency response of 50 Hz to 20 kHz within a +/-3dB range while the impedance is quoted as 6 ohms nominal with a 4 ohms minimum. The NRC's anechoic chamber has allowed PSB Speakers to provide an anechoic sensitivity for the Passif 50 of 87dB while the in-room specification is quoted as 89dB. The crossover is a Linkwitz/Riley fourth order with a transition point at 1.8 kHz.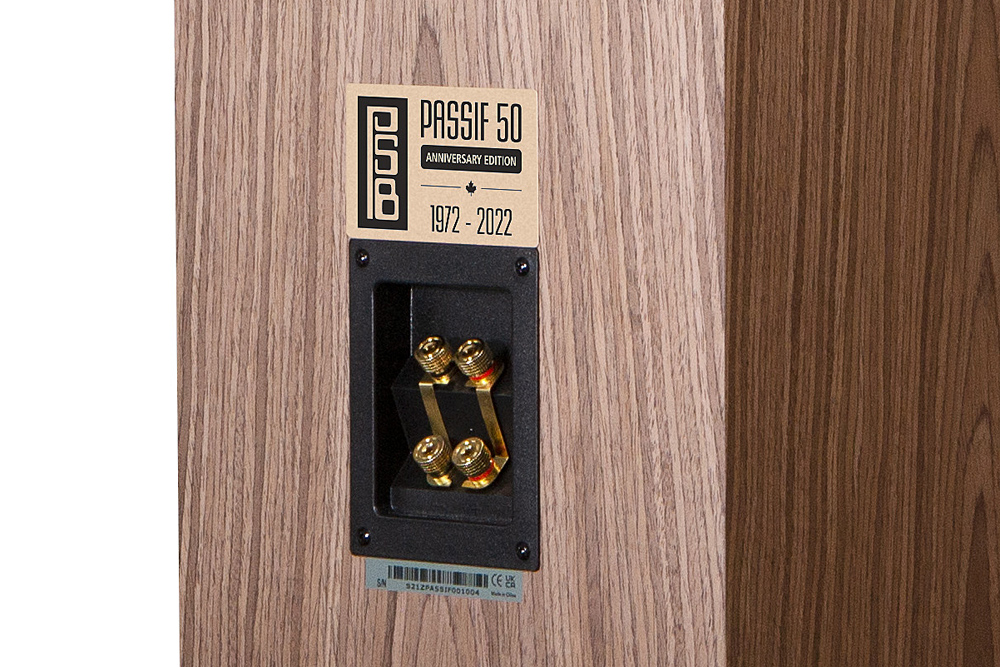 The Passif 50 Anniversary Edition has been the product of a long-standing (since the 1970s) engineering association between Paul Barton and Canada's National Research Council (NRC), one of the world's most advanced and respected acoustics research centres. The NRC's facilities feature an anechoic chamber and highly sophisticated measurements and testing capabilities.
The PSB Speakers Passif 50 Anniversary Edition features a bespoke short angled stand which has been designed to place the tweeter at ear level. As a special incentive and appreciation to loyal customers, the first 500 units will include a personally-hand-written letter from Paul Barton which will include a QR code for a gift package including a backpack, double-walled water bottle and a commemorative keychain.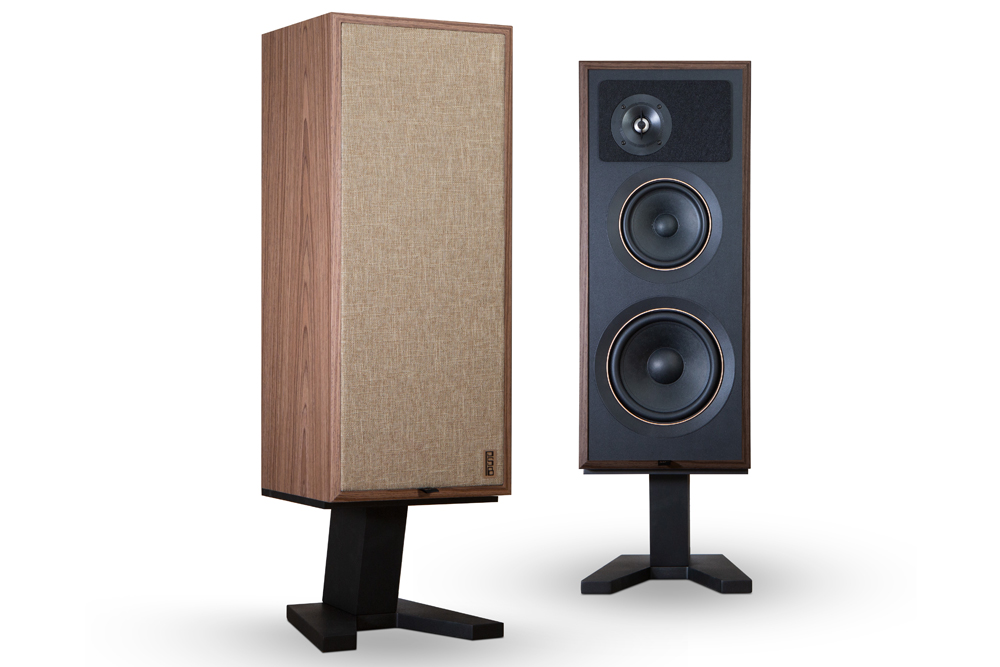 The PSB Speakers Passif 50 Anniversary Edition loudspeakers are slated to arrive in Australia in October 2022 and will be available via local importer Convoy International's country-wide network of specialist audio dealers.
PSB Speakers Passif 50 Anniversary Edition Loudspeakers
Price: AU$4999
Australian Distributor: Convoy International
+61 2 9774 9900
www.convoy.com.au