In a significant effort to launch with an upmarket celebratory line to commemorate its 60th Anniversary, Japanese electronics specialist Rotel announces the new Diamond Series components.
The new Diamond Series launches with two new 60th Anniversary commemorative components: the DT-6000 DAC Transport and RA-6000 Integrated Amplifier. In the DT-6000 Rotel adopts the latest digital-to-analogue conversion via ESS Technology's highly-acclaimed SABRE ES9028PRO 8-Channel DAC chip which is configured with four channels each on the Left and Right outputs. Internal component quality is very high, with Rotel implementing its own custom low-emission shielded toroidal transformers (feeding various electronics stages) and low ESR slit-foil smoothing capacitors. Vibrational distortions have been mitigated via special isolation/decoupling techniques applied across sensitive analogue circuitry.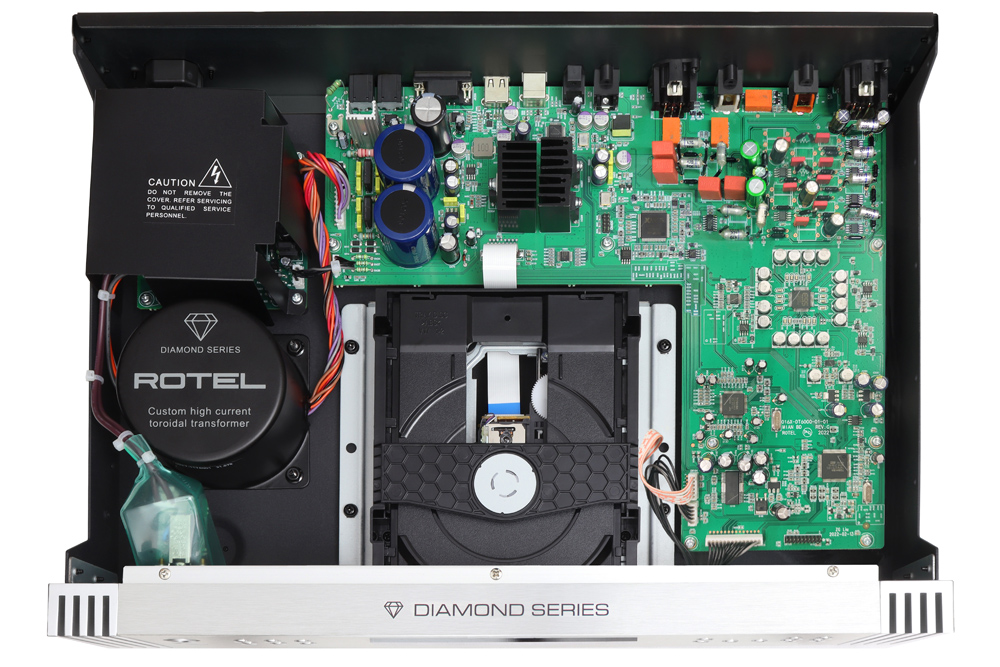 Connectivity on the DT-6000 is comprehensive. Digital inputs feature S/PDIF coaxial via RCA (supports up to 24-bit/192kHz PCM), Toslink optical, USB-B for audio (up to 32-bit/384kHz) and USB-A for storage devices. An RS-232 multi-pin D-style socket allows programming and service. Mini-jack sockets accept IR control and 12V trigger function. Analogue outputs include balanced XLR and unbalanced RCA connectivity. The DT-6000 supports 4xDSD, MQA and MQA Studio via the USB input and is Certified Roon Tested. As far as disc-spinning, the spring-floated CD mechanism is said to be super-smooth and is damped against vibrational distortions.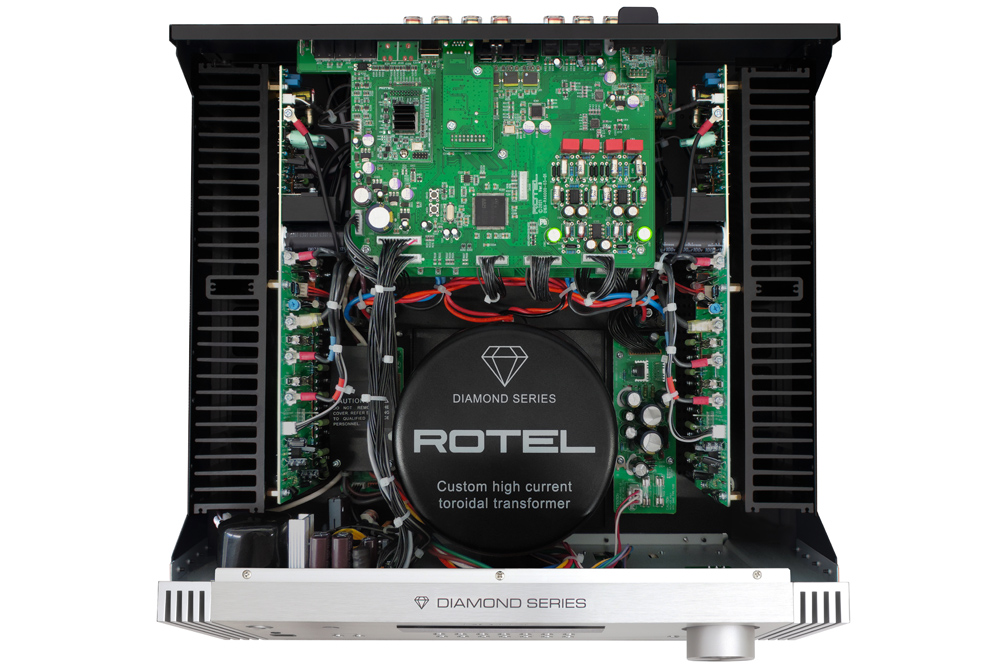 The new RA-6000 Integrated Amplifier features a powerful amplification stage (said to be inspired by the upmarket flagship Michi products) capable of outputting a quoted 200 watts into 8 ohms of continuous Class-A/B power (350 watts into 4 ohms maximum power). The RA-6000 also employs a Rotel custom toroidal transformer and the company's low ESR slit-foil smoothing capacitors. The RA-6000 is equally adept in terms of its connectivity options. There's a capable on-board DAC based on a Texas Instruments "premium" digital conversion chip. The DAC's maximum resolution spans to 32-bit/384kHz via its USB input while the trio of S/PDIF coaxial and three Toslink optical inputs will decode up to 24-bits/192kHz. A Bluetooth facility provides aptX HD and AAC-quality file streaming. LAN connectivity is provided via an RJ45 ethernet port. Like the DT-6000, the RA-6000's USB input supports MQA and MQA Studio while also being Certified Roon Tested.
Analogue inputs include three unbalanced RCA, one balanced XLR while also offering twin subwoofer outputs via RCA and a RCA Pre-Out for connecting external amplification (bi-amping or upgraded power amplifier). There's an on-board phono stage catering to Moving Magnet (MM) cartridges. There are a number of IR and 12V triggers provided via 3.5mm mini-jack.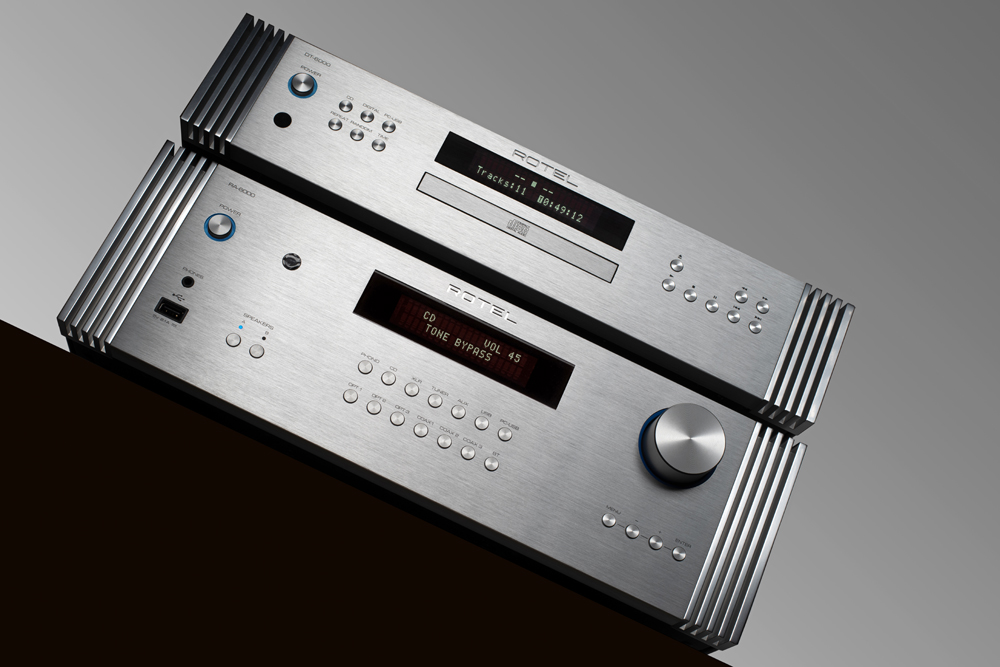 The new Rotel Diamond Series DT-6000 DAC Transport and RA-6000 Integrated Amplifier components are available in silver and black finishes. Auditioning can be organised from late July via importer Interdyn's established network of specialist dealers around the country.
Rotel Diamond Series DT-6000 DAC Transport & RA-6000 Integrated Amplifier
Price: DT-6000 AU$3199, RA-6000 AU$6399
Australian Distributor: Interdyn
+61 3 9426 3600
www.interdyn.com.au