Despite its standing as the entry point into the company's digital music player systems, the new Aurender A200 offers a comprehensive playback solution complete with high quality digital-to-analogue conversion.
The A200 packs substantial digital functionality at an affordable price point. Starting at the on-board DAC mentioned above, the digital conversion is performed via Asahi Kasei Microdevices Corporation's (AKM) highly capable AK4490 'VELVET SOUND' chip which is configured to provide stereo output and full MQA decoding. The built-in DAC is capable of supporting PCM at 32-bit word length to 768 kHz while DSD resolution is up to DSD512 (conforms with Tidal MQA Masters). The A200 features wide file format compatibility.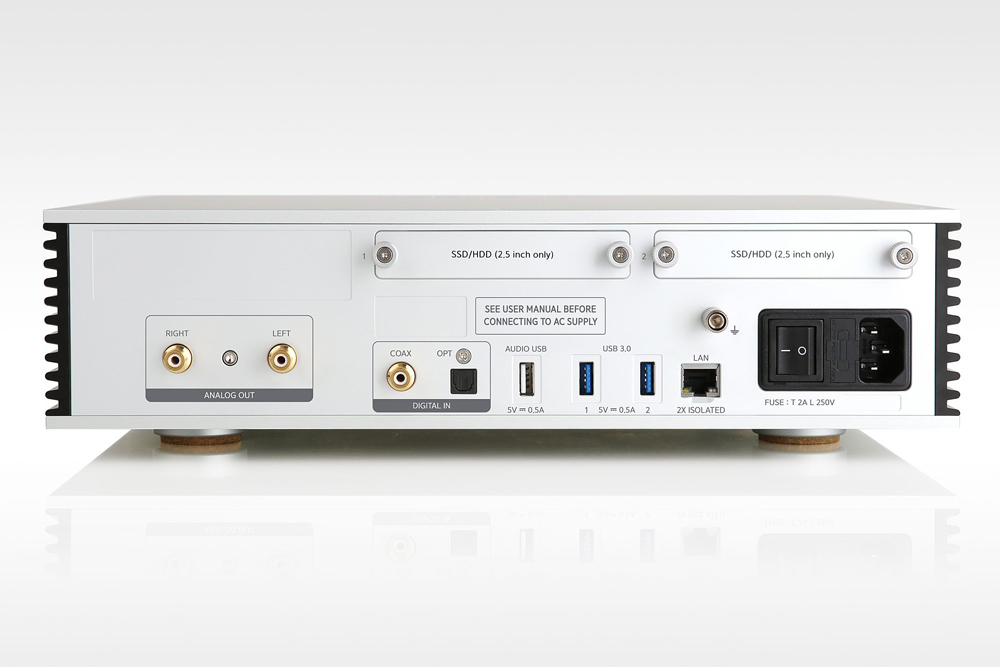 Digital inputs are via RCA coaxial S/PDIF, Toslink optical and USB. Further connectivity is supplied by an USB output (compatible with external DACs) and twin USB 3.0 ports for storage extension. A double-isolated Gigabit RJ45 ethernet port provides network connectivity. The A200 features a high-precision low-jitter FPGA-based clock generator circuit.
While the A200 features a 240GB SSD dedicated to caching allowing high performance and zero buffering, for users who are not purely streamers, the A200 also features two user accessible module ports which can accept 2.5 inch HDD or SSD drives for up to 16TB (8TB each) of on-board storage.
Belying its entry-point level, the Aurender A200 is attractively-styled and immaculately assembled with heavy gauge aluminium panels. The unit's fascia features a high quality 6.9 inch 1280 x 480 IPS colour LCD user interface display which provides status information, playback data and album artwork. The quality is also evident internally where the A200 is fitted with a large linear power supply featuring three toroidal transformers powering the digital circuitry, the DAC and the music server section.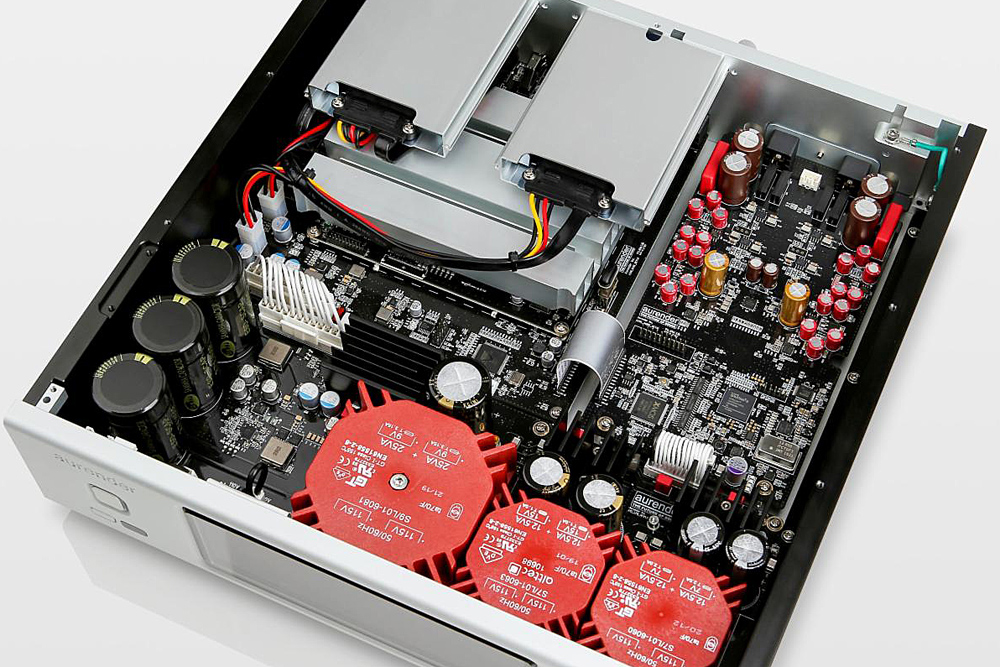 The A200 can be operated via Aurender's excellent 'Conductor' music management App (includes availability to the unit's extensive settings menu) for iOS (iPhone and iPad) and Android devices. A sturdy machined aluminium remote control is also supplied for setting volume level, muting the unit, selecting the input or output and more. Many of these functions are also available via the front panel's buttons grouping.
The new Aurender A200 Streamer/DAC Music Player can be auditioned around the country via distributor Synergy Audio's Australia-wide specialist dealer network.
Aurender A200 Streamer/DAC Music Player
Price: AU$9995
Australian Distributor: Synergy Audio
+61 3 9459 7474
www.synergyaudio.com