In an ever-developing audio network space, the importance of a high quality switch has not escaped digital specialist Melco, ergo the unveiling of the company's new S10 High-End Network Switch.
For a number of years, digital specialist Melco has been producing leading solutions for networking, streaming and other aspects of digital music playback with an aim to propagate undistorted ones and zeros. With the new flagship S10 Network Switch, the company ramps it up a few notches. Network switches are perceived to be of increasing importance in a high quality audio system. Cost is obviously dependent on overall circuit quality, the nature and design of the power supply, the quality of the internal clock and other aspects of design.
For starters, the S10 features a newly designed and massive linear power supply in its own enclosure which mimics the enclosure of the main 'head' unit. Melco has done this in order to separate the data stream from the potential distortions of the power supply. The 'head' unit is a re-engineering of the highly successful S100 Network Switch featuring a number of refinements in the "power management" section while the chassis has also been improved to a thicker gauge aluminium and steel construction in order to provide additional stiffness and vibrational distortion isolation.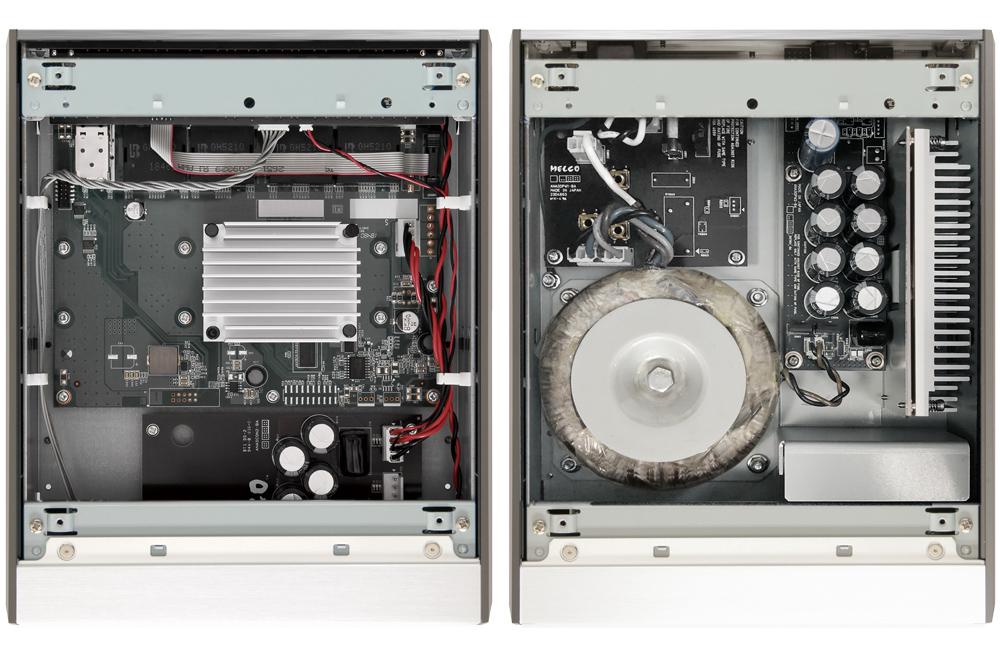 The linear power supply unit shares an identical chassis design while a solid platform base and TAOC-sourced isolators are applied for further vibrational control. The Power supply features a large toroidal transformer and a multiple capacitor storage bank. The S10's output connector is a high quality Neutrik and the DC power cable features a "high-precision '102 SSC' conductor from Tokyo's Oyaide".
On the head unit's rear panel are a variety of Ethernet ports with different speed allocations. The RJ45 sockets number four for 100MB speeds and four 1GB speeds. The 1GB ports are said to be more suitable for the Roon Core processor which usually generates high traffic demands. There are two further 1GB ports which are said to be SFP types (Small Form Factor) which are direct fibre connections suitable for fibre-supported devices.
The new Melco S10 High-End Network Switch is expected to land in Australia in late April 2022 and is distributed around the country via importer Hi-Fi Collective.
Melco S10 High-End Network Switch
Price: AU$8795 (TBC)
Australian Distributor: Hi-Fi Collective
+61 3 9013 4334
www.hificollective.com.au