The audio venture and collaboration between legendary piano maker and respected high-end audio specialist continues with Steinway Lyngdorf's newly-released Model A floorstanding loudspeaker system.
The new Model A presents a powerful visual statement in terms of its physical scale and multi-driver compliment (especially with the large dual bass drivers), however, Steinway Lyngdorf has engineered a loudspeaker system which has been specifically fashioned to allow a non-intrusive placement within any room scenario.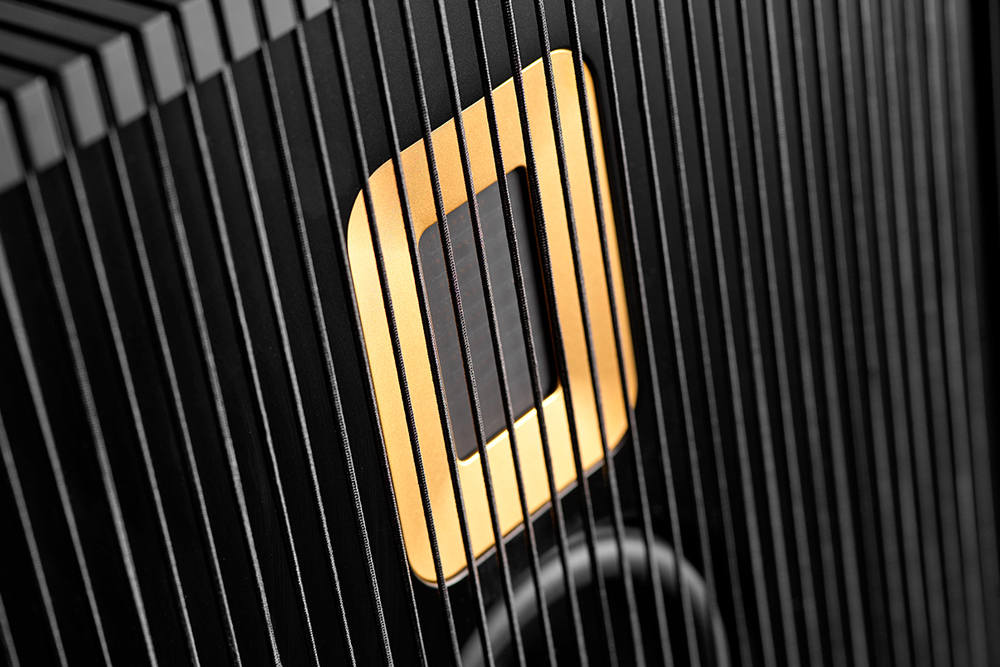 The Model A is entirely handcrafted in Denmark and features Steinway Lyngdorf's latest driver technology. Steinway Lyngdorf incorporates its Air Motion Transformer (AMT) tweeter with Kapton foil which is powered via a large neodymium magnet system. The midrange is handled by a 165mm anodised aluminium diaphragm driver featuring a vented magnet system controlling a 35mm "two-layer" voice coil. Finally, two massive 300mm bass drivers provide the sure-to-be deep and powerful low-end. The 300mm bass drivers also feature anodised aluminium cones, a vented double magnet motor with copper ring around a large 75mm two-layer voice coil.
The new speakers have been designed as a system and are matched with Steinway & Sons A1 or A2 digital power amplifiers which can be mated with either the company's own stereo preamplifier or surround processors. That allows the active crossover duties to be performed in the digital domain while also opening the door to the company's highly-acclaimed RoomPerfect technology. RoomPerfect is a digital calibration system which adapts loudspeakers for optimum performance in any acoustic environment. The Model A is quoted as having a frequency response of 25 Hz and 22 KHz specification at the -3dB point with a capability to output maximum SPL levels of 114dB.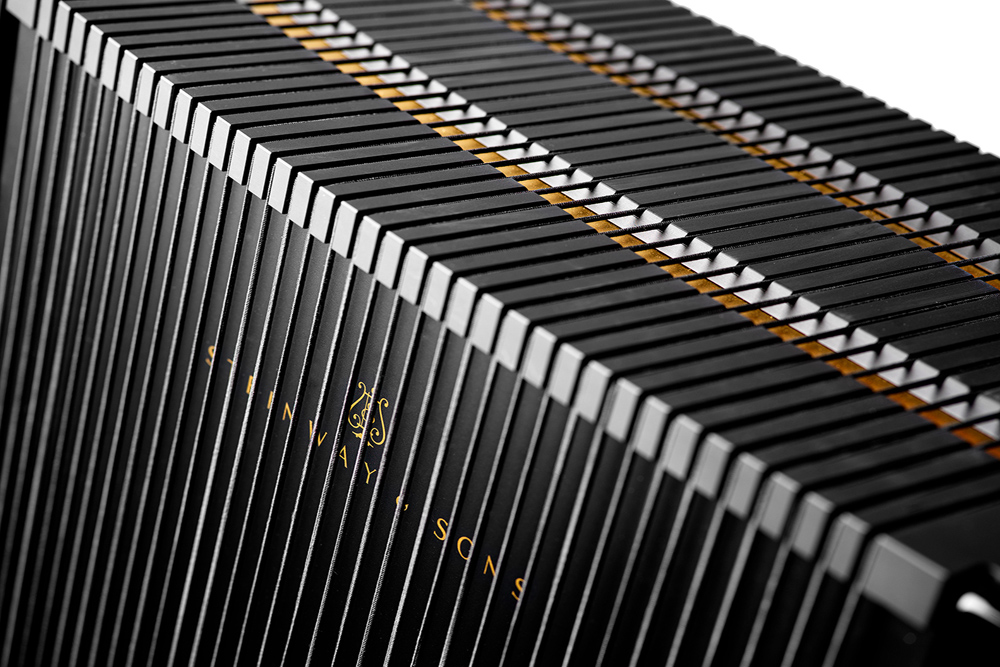 The Model A is a sealed box design modelled to be placed against the front wall and engineered with that position to provide deep and "defined" bass from a shallow form factor. The loudspeakers' solid enclosure construction features a mix of materials including MDF and aluminium in the cabinetry and steel plate for the plinth. Finish is in matt black with black piano gloss for the side panels and features aesthetically-placed matt gold accents. Custom finishes are available by special order.
Director of Product Marketing at Steinway Lyngdorf Roland Hoffmann told SoundStage! Australia, "The new Model A is the ideal choice for anyone who wants the acclaimed Steinway & Sons loudspeaker performance but prefers the most living room-friendly placement nearest the wall. While this is often regarded as a less than ideal placement in the room, the Model A surpasses any expectations and provides an extraordinary sound experience."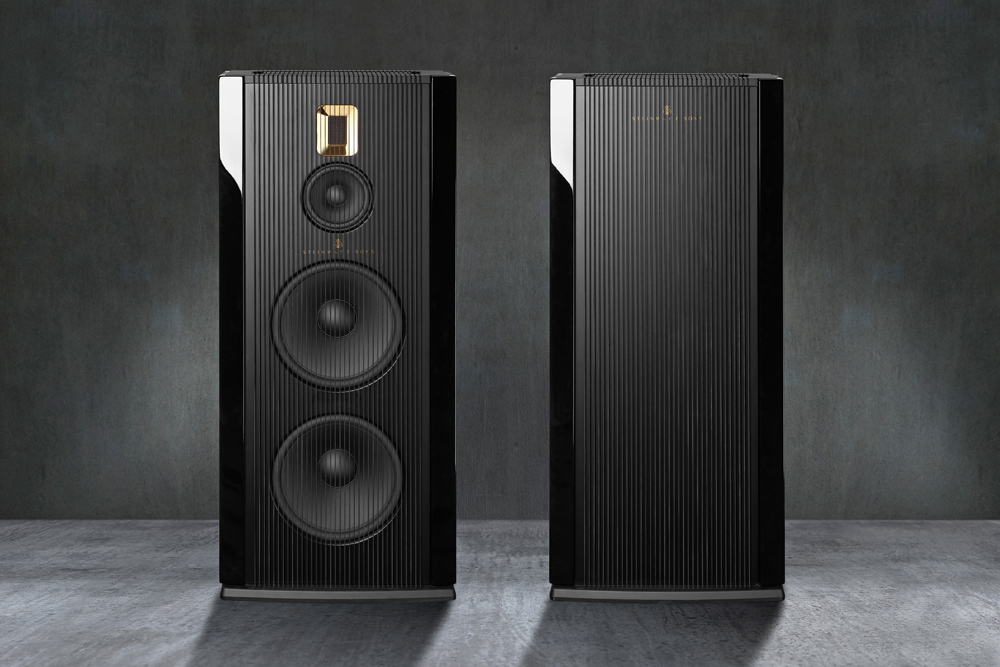 The new Steinway Lyngdorf Model A loudspeaker system will be available in Australia in Q2 2022 via distributor BusiSoft AV's established network of dealers around the country.
Steinway Lyngdorf Model A Loudspeakers
Price: TBA
Australian Distributor: BusiSoft AV
+61 3 9810 2900
www.busisoft.com.au