The Signature Edition version of the 705 standmount and the 702 floorstanding loudspeakers, already available in the stunning 'Datuk Gloss' special finish, are now also available in a new and equally impressive 'Midnight Blue' metallic tone.
We had the great pleasure of reviewing the 702 Signature Edition back in September 2020 (review here) and were not only impressed by its performance, but were struck by the beauty and finish quality of the high-grain 'Datuk Gloss' veneer (Bowers & Wilkins still offers this option). Now, in a move to offer something completely different, the new 'Midnight Blue' metallic paint finish provides a further option for the 705 and 702 Signature Edition loudspeakers, especially suited to consumers with modern room styling and furnishings.
The finish quality is said to be nothing short of luxurious, with Bowers & Wilkins referring to it as "sumptuous standards". Bowers & Wilkins embodied the 705 and 702 loudspeakers with inspiration from the iconic Nautilus loudspeakers which were offered in the same colour finish (and many other superb colour options too). The 705's and 702's final extraordinary colour and finish has arrived via a multi-stage process including seven coats of metallic paint and multiple lacquer coatings (each stage, presumably, involving many hours of sanding and buffing between each layer/coat).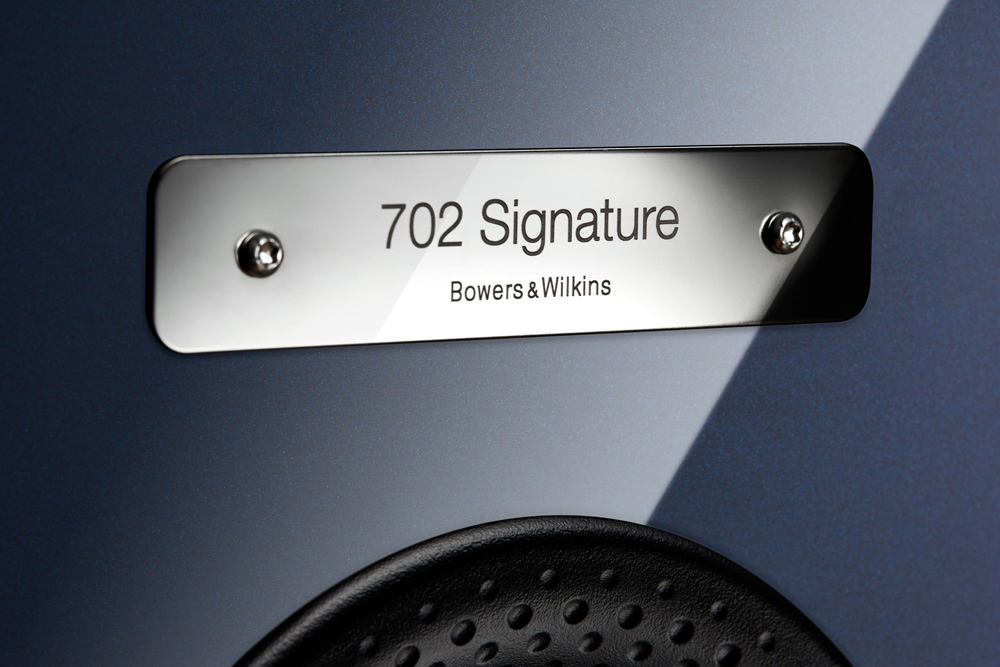 In a visual enhancement scheme, both speakers now feature contrasting silver metal trim rings around the mid-bass and midrange drivers while the tweeters now include a bright silver-finished metal dome mesh protector. Both the 705 and 702 models now also feature a "Signature identity plate" affixed to the rear panel further differentiating them from their standard stablemates.
Of course, the refinements included in the Signature Series speakers are also in the offering here by way of special Mundorf bypass capacitors, upgraded LF capacitors and an improved heatsink scheme. This, along with the original technologies including the carbon dome 'Tweeter-on-Top' placement, the proprietary high-tech Continuum midrange and mid-bass drivers and the Aerofoil-profile bass drivers (702 Signature Edition).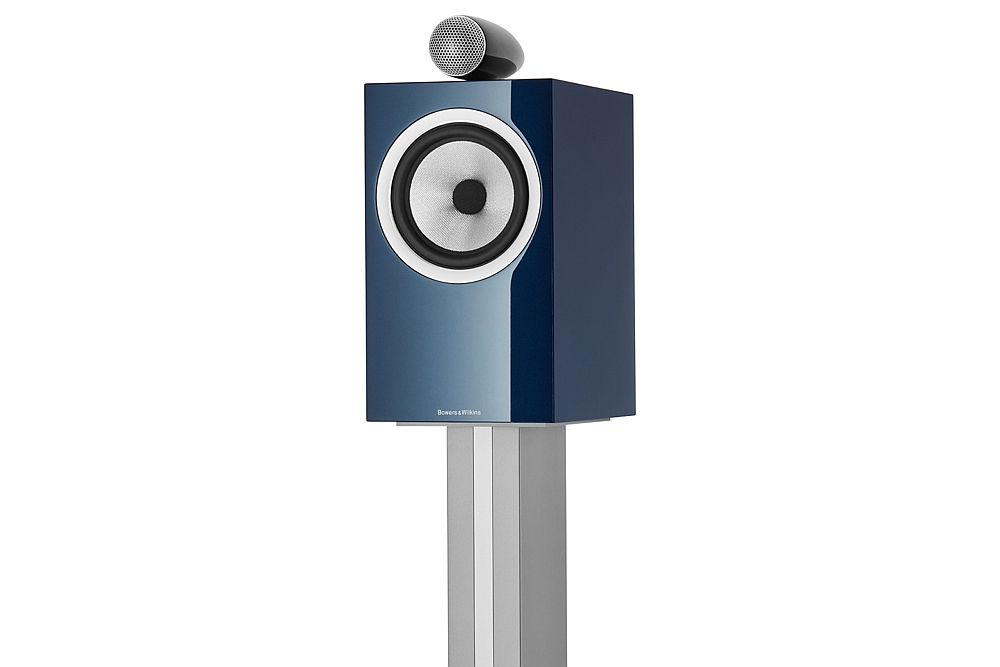 The new 705 and 702 Signature Edition loudspeakers in Midnight Blue metallic paint finish will be available from specialist audio dealers around the country.
Bowers & Wilkins 705 and 702 Signature Edition – Midnight Blue
Price: 705 Signature Edition AU$4999, 702 Signature Edition AU$8500
Australian Distributor: Sound United
+61 2 9196 8990
www.bowerswilkins.com/en-au