In an on-going pursuit for affordable excellence first started in 1999, UK loudspeaker specialist Monitor Audio announces its 7th generation high-tech Silver Series 7G line.
The new Silver Series 7G has been designed and engineered in the UK to cover the gamut of applications including provision for Dolby Atmos within the context of home cinema systems. Of course, high quality stereo is catered for via two standmount designs in the Silver 50 7G and 100 7G through to the three floorstanding offerings in the Silver 200 7G, 300 7G and 500 7G models. The Silver C250 7G centre channel, Silver FX 7G surround and Silver AMS 7G Dolby Atmos speakers round out the range.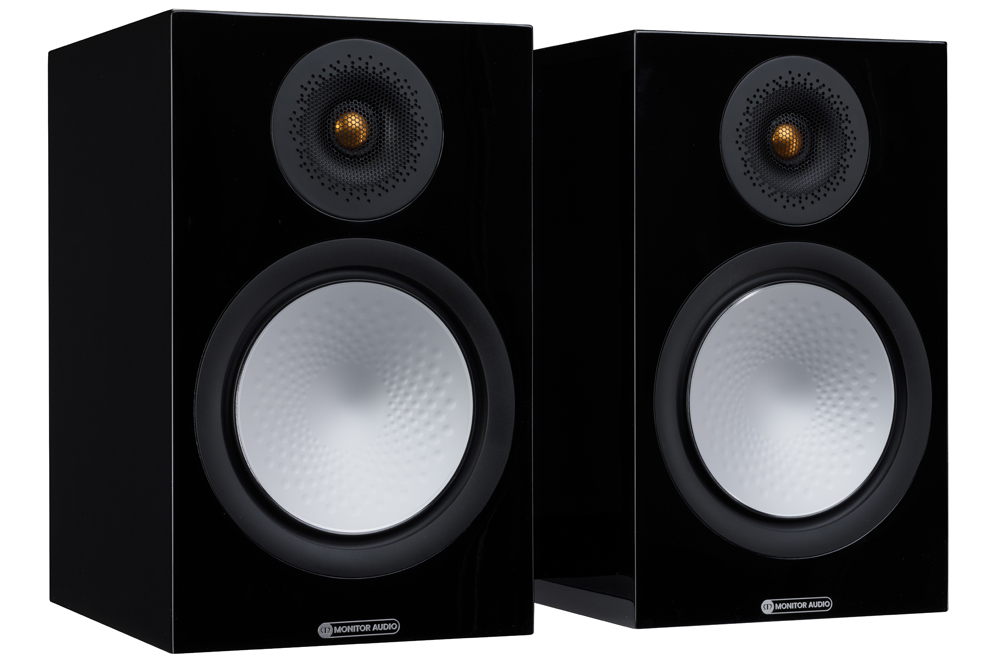 Monitor Audio has refreshed its highly acclaimed C-CAM (Ceramic-Coated Aluminium Magnesium) 25mm gold dome tweeter which now features a newly-designed 2nd generation Uniform Dispersion Waveguide II dispersion control scheme. The new C-CAM tweeter features a powerful ring magnet, a vented surround system designed to reduce 'energy build-up' and an improved diaphragm surround damping structure.
The new gold tweeter is complimented by an also-new C-CAM midrange and mid-bass transducer in the RST II driver (Rigid Surface Technology). The new RST II driver features, as the name suggests, a "more rigid profile" while a fine-tuned 'Damped Concentric Dome' cone geometry and new hexagonal dimple pattern are said to provide additional diaphragm inertness in addition to lowering distortion, increased power output capabilities and a more accurate time response. The 7G C-CAM midrange drivers feature large voice coils which are now supported by a new motor system with neodymium magnets replacing the previous-gen's ferrites.
The new drivers are supported by a new crossover design said to include high quality parts. A new trim design has resulted in a more svelte and elegant aesthetic around the drivers.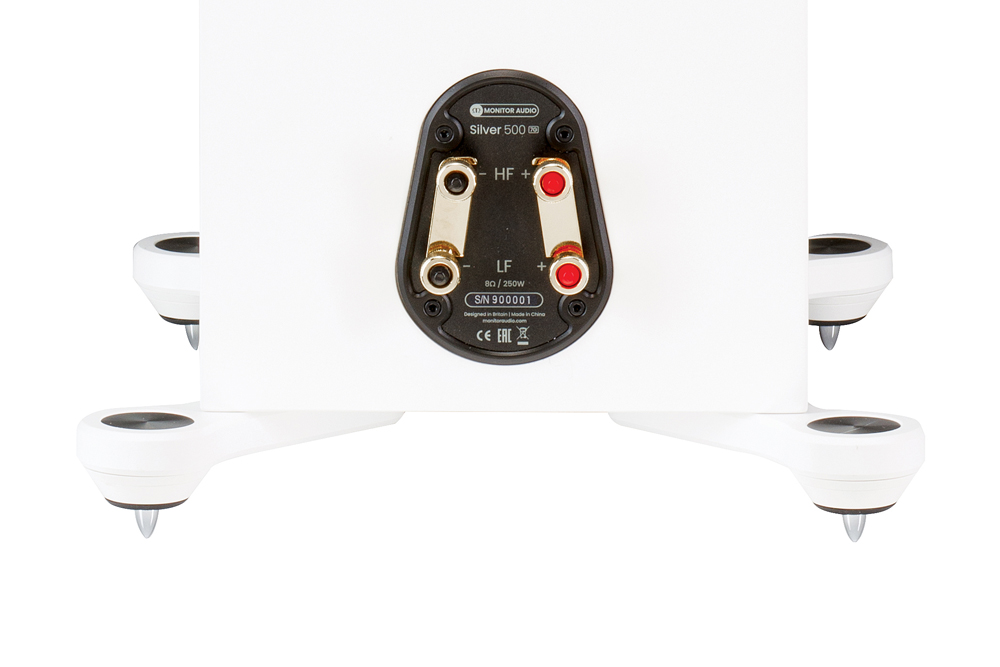 On the subject of styling, the new Silver Series 7G will be available in Ash, Natural Walnut and Black Oak real wood veneers in addition to gloss black and satin white. Cabinet stability for the floorstanding models is provided via the included spun metal-trimmed outrigger feet and spiking system. A newly-designed grille now features a magnet attachment system and a predominant display of Monitor Audio's new company logo.
Monitor Audio told SoundStage! Australia, "The seventh generation of Monitor Audio's Silver Series of loudspeakers is a remarkable achievement, in every respect. From the sharp, crisp design and the premium materials to the extraordinarily faithful and potent performance, the Silver Series sets entirely new standards - for the seventh time in a row."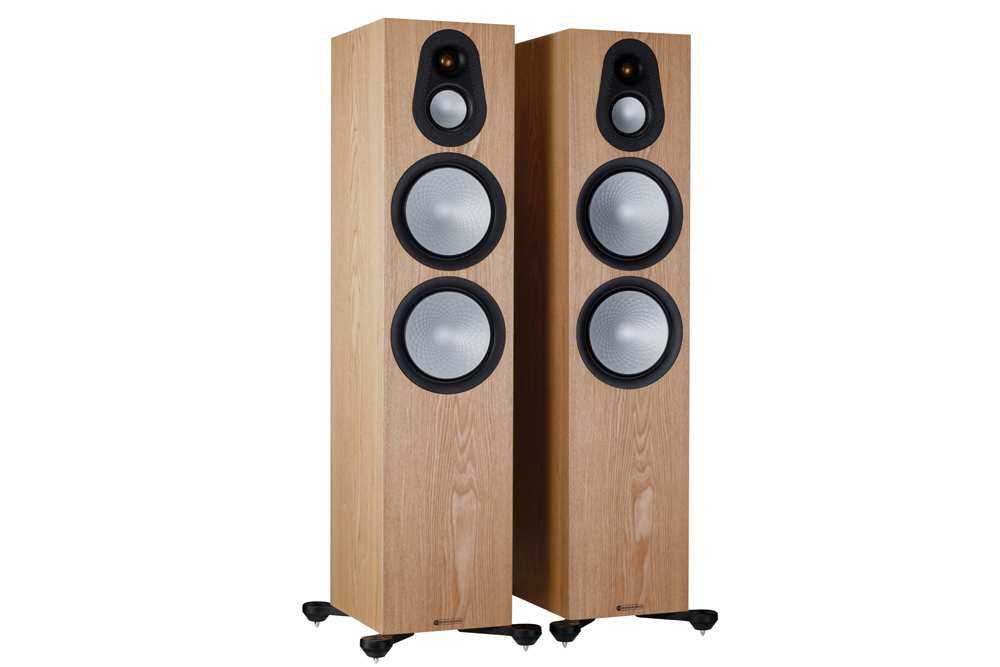 The new Monitor Audio Silver Series 7G loudspeakers are scheduled to arrive in Australia in early October 2021 and will be available via a country-wide audio specialist network.
Monitor Audio Silver Series 7G Loudspeakers
Prices: Starting from AU$1199 to AU$3799
Australian Distributor: Interdyn
+61 3 9426 3600
www.interdyn.com.au