Nordost's highly-acclaimed Valhalla 2 series of cable interface solutions is rounded-out with the new Valhalla 2 high-end Ethernet cable, now available in Australia.
With the ever-growing demand for over-the-'net music via expanding streamer products and a mounting selection of music services, meeting the demand for high quality network connectivity solutions has become a focus for many high-end cable manufacturers. As one of the industry's leaders, Nordost has engaged its considerable cable making expertise to create a high-end Ethernet solution to complement its Valhalla 2 line. Now, the new Ethernet Cable has landed.
The Valhalla 2 Ethernet high bandwidth cable features a total of eight 23AWG solid core annealed conductors which are enveloped in a "high density polymer insulation". The cable's conductors are arranged in a four twisted pair configuration and then triple shielded with screen foil and dual braid. The company states, "Each of these design aspects minimizes skin effect, eliminates crosstalk and EMI (electromagnetic interference), and ensures a high performance network cable, offering far more bandwidth than is needed for the typical data demands of today."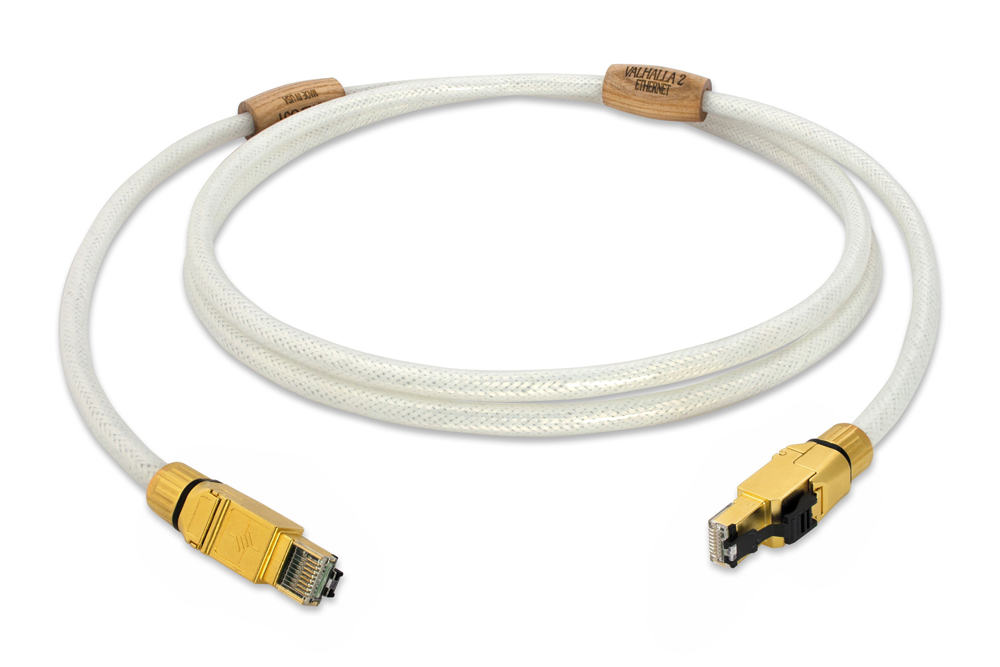 Nordost has implemented further techniques which are claimed to improve microphony and high frequency resonance. The 'tuning' process involves cutting the conductors in specific equal lengths. Each cable portion's length is determined by the cable's geometry, the material and its application, with the company claiming the technique guarantees the uniform arrival of all signals while also dramatically reducing timing errors.
A "specialized" RJ45 gold-plated '8P8C' gold plated termination connector is said to resist electrostatic discharge (ESD) while presenting a reliable and long-lasting connecting interface. Frequency and transmission speed is said to meet Category 8 requirements.
The Nordost Valhalla 2 Ethernet Cable is fully manufactured in the United States. The cable is available in Australia now via importer Advance Audio's network of specialist dealers around the country.
Nordost Valhalla 2 Ethernet Cable
Price: AU$4395 (1m)
Australian Distributor: Advance Audio Australia
+61 2 9561 0799
www.advanceaudio.com.au