In synchronicity with an expanding product portfolio including high-end amplification and loudspeaker systems, Totaldac continues its original digital path with the new d1-digital-mk2 reclocker.
France's Totaldac has just released an updated version of the company's much-acclaimed reclocker. The new d1-digital-mk2 reclocker is said to further improve the sonic performance of Totaldac's wide range of digital-to-analogue converters by making substantial in-roads into jitter reduction. The jitter reduction strategy has meant a revision of the FPGA architecture which necessitated the removal of the volume control and DSD-to-PCM conversion features. Having said that, both those features are available via Totaldac's digital converters (and indeed, they are common features on other DACs).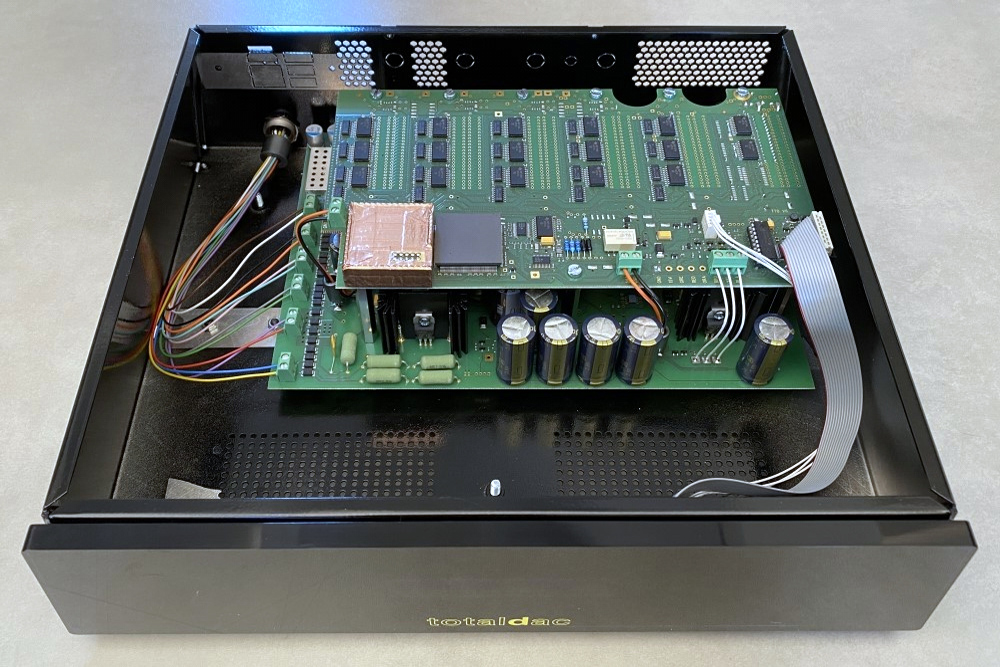 The overall clock system has also received attention and is said to result in better performance while a custom Radio Frequency (RF) shield is said to reduce jitter further. Additional noise reduction comes about from Totaldac's upgraded 'live-power' power supply which is an outboard unit with a high quality custom toroidal transformer.
The d1-digital-mk2 features S/PDIF coaxial RCA, AES/EBU XLR, Toslink optical and USB inputs while the digital outputs are catered to via S/PDIF RCA and AES/EBU XLR connectivity. Connectivity options are for a BNC S/PDIF connector (replaces the RCA coaxial) or an additional AES/EBU output which can be connected and used simultaneously. A power supply board can be ordered as an option to make the USB input a self-powered USB input. While on USB inputs, Totaldac offers an optional bespoke USB cable with an in-house-engineered filter component.
The d1-digital-mk2 reclocker can support 24-bit/192kHz resolutions via the asynchronous XMOS USB input as well as all other input options barring the 96kHz-capable Toslink optical. DSD DoP is supported on USB, S/PDIF and AES/EBU inputs. All functions are accessed via a full-function remote control.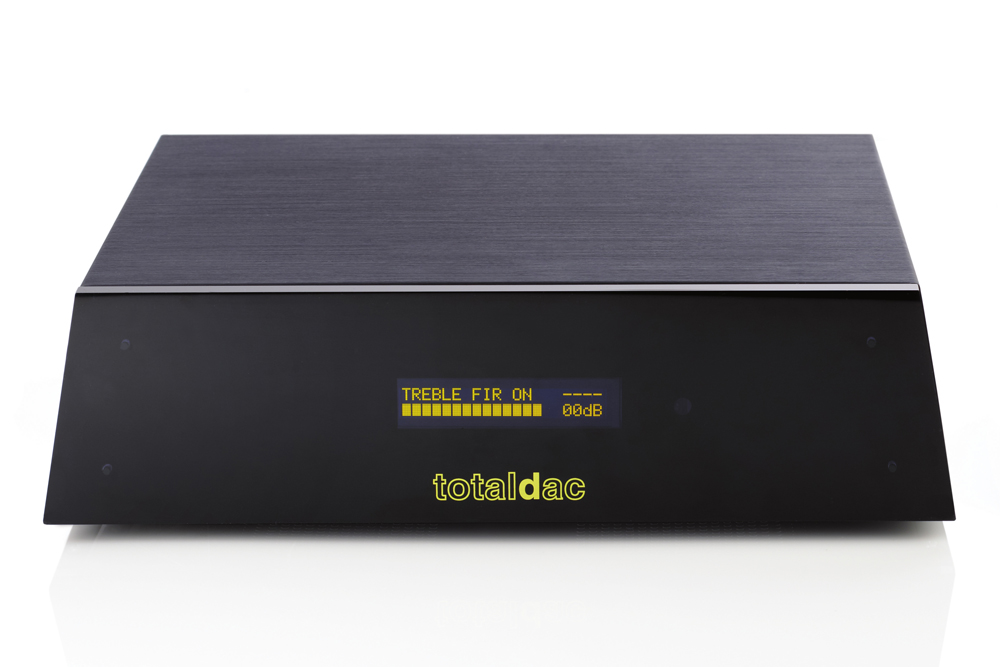 The Totaldac truncated pyramid aesthetic is, of course, continued in the d1-digital-mk2 reclocker and the signature black acrylic fascia can be replaced with a heavy natural aluminium panel at an additional cost.
Totaldac supplies into Australia directly and the company provides free shipping to Australia for DAC and same-chassis digital components. Shipping costs apply for amplification and loudspeaker products.
Totaldac d1-digital-mk2 Reclocker
Price: EU4550
Manufacturer Direct to Australia: Totaldac
+33 6 18 03 14 08
www.totaldac.com