The new McIntosh Laboratory MCD85 is a full-featured SACD/CD player with digital inputs and a design language which matches it to a growing range of the company's most recent releases.
The new MCD85 sports a retro-styled aesthetic lexicon which closely matches McIntosh Laboratory's MC275, MC830 and MC1502 Vacuum Tube amplifiers, MA252 and MA352 Integrated amplifiers, MHA200 Headphone amplifier and C8 preamplifier. So, if style matching and consistent theming is important, the component options can encompass a full system context.
As per its nomenclature, the MCD85 is capable of both SACD and CD playback. The CD playback not only extends to CD-R/CD-RW but also to data discs in AAC, AIFF, ALAC, FLAC, MP3, WAV, and WMA. DSD playback is available at DSD128 or DSD256 and DXD 384kHz via the USB input. The MCD85 uses a single lens twin laser optical double speed disc reading/spinning mechanism which stores data in a buffer allowing superior error correction and disc tracking.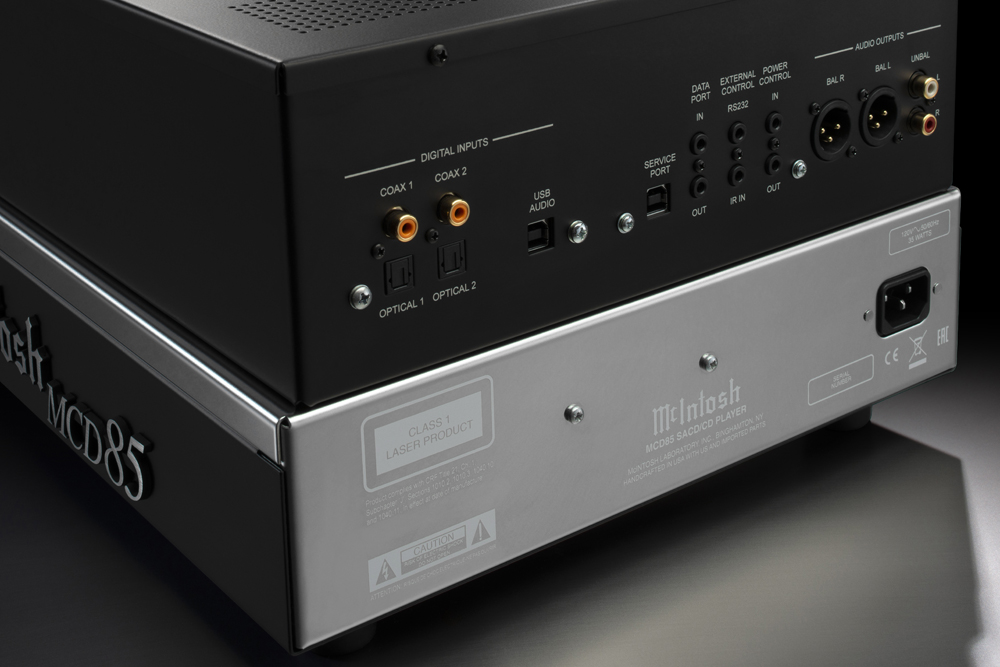 The two S/PDIF RCA coaxial and two Toslink optical inputs also accept PCM playback at up to 192kHz. The digital-to-analogue conversion is performed via a quad balanced, 8-channel, 32-bit/192kHz circuit which splits four DAC channels each into the analogue Left/Right channels.
Analogue outputs are catered to by both unbalanced RCA and balanced XLR while a further USB-type socket is labelled 'Service Port'. A grouping of 3.5mm mini-jack sockets allow data communication (In/Out), RS232 'External Control', Infrared cabled input and 'Power Control' (In/Out).
The traditional styling motifs include a badge with McIntosh logo and product model number, retro silver and black rotary knobs, mirror-polished stainless steel chassis, the trademark smoked glass fascia with green backlit logo and brushed aluminium side cheek accents.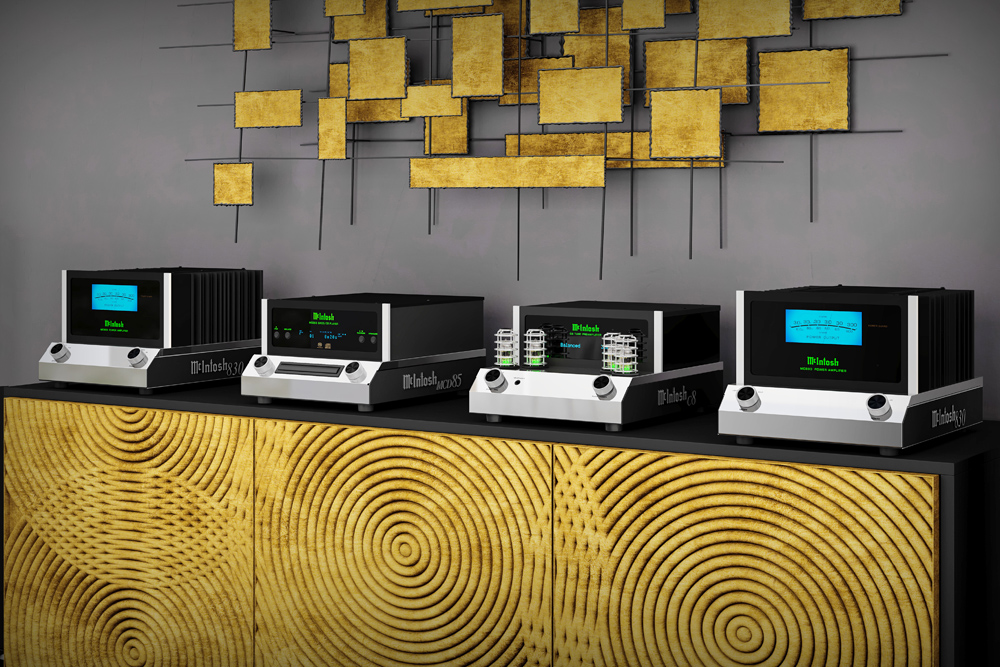 The new McIntosh Laboratory MCD85 SACD/CD player will be available around Australia via distributor Synergy Audio's country-wide specialist dealer network.
McIntosh Laboratory MCD85 SACD/CD Player
Price: AU$8995
Australian Distributor: Synergy Audio
+61 3 9459 7474
www.synergyaudio.com