Bowers & Wilkins Australia, the newest entrant into Sound United's conglomerate of high profile audio marques, announces local distribution partnership for Classé Audio.
The re-introduction of the Classé Audio brand to Australia launches with none other than the brands strongest product line, the highly acclaimed Delta range. Now in third generation fully re-engineered versions, Bowers & Wilkins Australia is bringing the entire flagship line-up, so far featuring an astonishingly full-featured preamplifier, a powerful stereo power amplifier and massive monoblock power amplifiers.
The Classé Audio Delta PRE is a reinvention of the much-admired CP-800, itself a powerhouse performer. The new Delta PRE will fit into any audio context and caters for a variety of source components from analogue to digital. For starters, the PRE allows for a multitude of line level analogue sources via both balanced XLR and unbalanced RCA connectivity. A total of five analogue outputs allow for stereo, twin auxiliary and subwoofer configurations. Digital connectivity is comprehensive. The on-board DACs allow for multiple sources via S/PDIF, asynchronous USB, HDMI, network annexation, etc. while DSP processing provides filtering options and substantial EQ options. A built-in phono stage rounds out the extensive – perhaps industry-leading – connectivity options the PRE offers.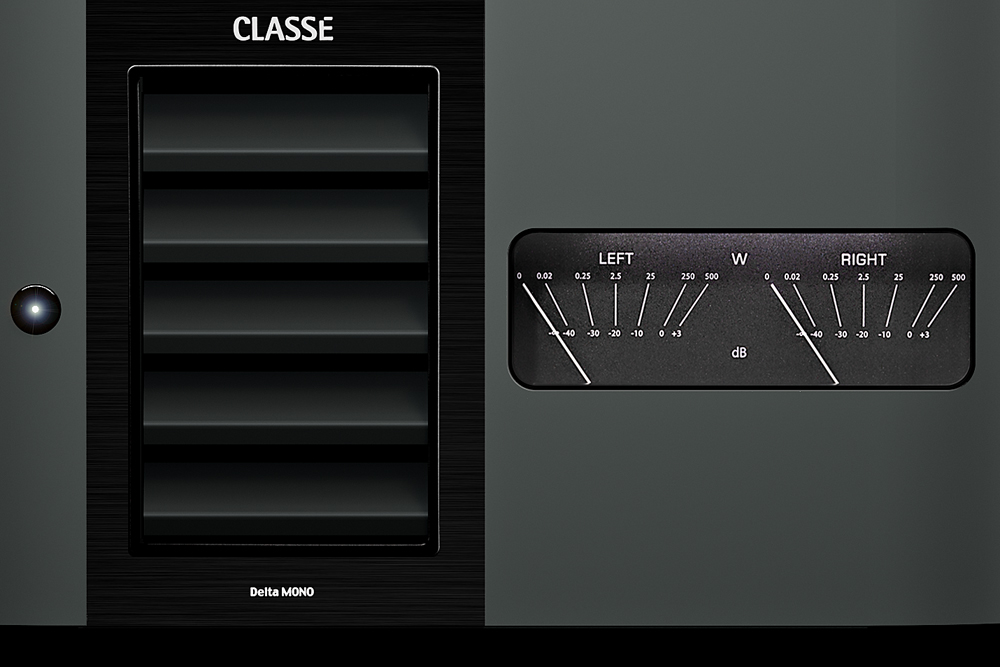 Classé Audio's reputation for engineering some of the best power amplifiers in the high-end is now reinforced via the new STEREO and MONO power amplifiers. The company's engineers have designed new circuits that provide higher levels of Class-A bias via 'Lateral MOSFET' devices. Delta STEREO features 12.5 watts of pure Class-A while its Delta MONO stable mates provide 35 watts of pure Class-A power before switching to Class-A/B for the remainder of their outputs. Power supplies are nothing if not… substantial. Large capacitor banks feature Mundorf capacitors (up to 215,000 micro-Farads) and massive custom hand-wound toroidal transformers. The Delta STEREO and MONO amplifiers will drive the most challenging loudspeaker impedance loads. Class-A bias means heat. Classe Audio employs its trademarked ICTunnel cooling methodology in conjunction with an extremely quiet low-speed in-built fan system.
The new Delta line aesthetics is a much refined version of the previous generation. The Delta chassis' beautifully rounded fascia and side panels are machined as one piece from high grade aluminium. The power amplifiers' fascia is adorned by new high-visibility VU meters and redesigned air intake 'louvres' which have been fashioned with an 'airfoil' profile in order to reduce air friction and noise.
Classé Brand Director Dave Nauber told SoundStage! Australia, "Classé's reputation for high-performance amplifiers dates to the early 1980s when we released the original DR-2, a 25W/Ch Class-A amplifier. At the time, it received critical acclaim for many of the same qualities we boast today – the ability to easily drive challenging speakers with nuance and detail. Nearly forty years on, the new models reaffirm the benefits of Class-A topologies and balanced circuitry, implemented with the latest technologies and material improvements alongside an unwavering dedication to quality. The third-generation Delta series surpasses all expectations."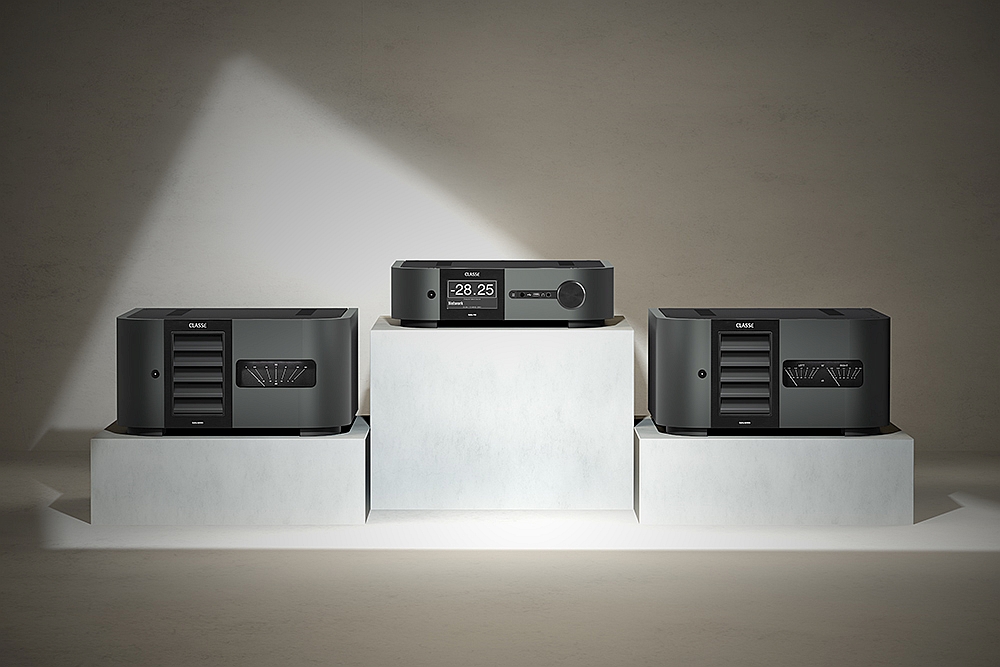 The new Classé Delta series components are designed in Canada and manufactured in Japan at Sound United's state-of-the-art Shirakawa Audio Works factory. The new Classé Audio Delta components will be available around Australia via a select audio specialist dealer network.
Classe Audio Delta PRE preamplifier, STEREO and MONO Power Amplifiers
Price: PRE AU$16,900, STEREO AU$19,900, MONO AU$17,900 each
Australian Distributor: Bowers & Wilkins Australia
+61 2 9196 8990
www.bowers-wilkins.net