Harking back to the 1980s' renowned Focal K2 cone technology, French loudspeaker specialist Focal announces a new K2-endowed Aria loudspeaker system.
Old but new. That may have been the mindset of Focal engineers when revitalising the famous K2 driver tech with a purpose to incorporate it in a brand new design. The new Aria K2 936 integrates a multitude of the K2 'yellow' driver cones (with the trademark contrasting central black dust cap) to handle the midrange and low frequencies. However, Focal did not just passively sit on its laurels. The company's engineers fine-tuned the excellent K2 drivers with up-to-date materials and lessons learnt throughout the last 34 years of advanced transducer design since the K2 driver's inception.
Previously used in Focal's upmarket loudspeaker designs, the re-engineered K2 drivers feature a super-light foam layer/core which is sandwiched between thin diaphragms of glass and aramid fibres. The new construction – aided by powerful magnet motors – aims at improving the weight to strength ratio in order to provide better pistonic action and reduced diaphragm flexing distortions.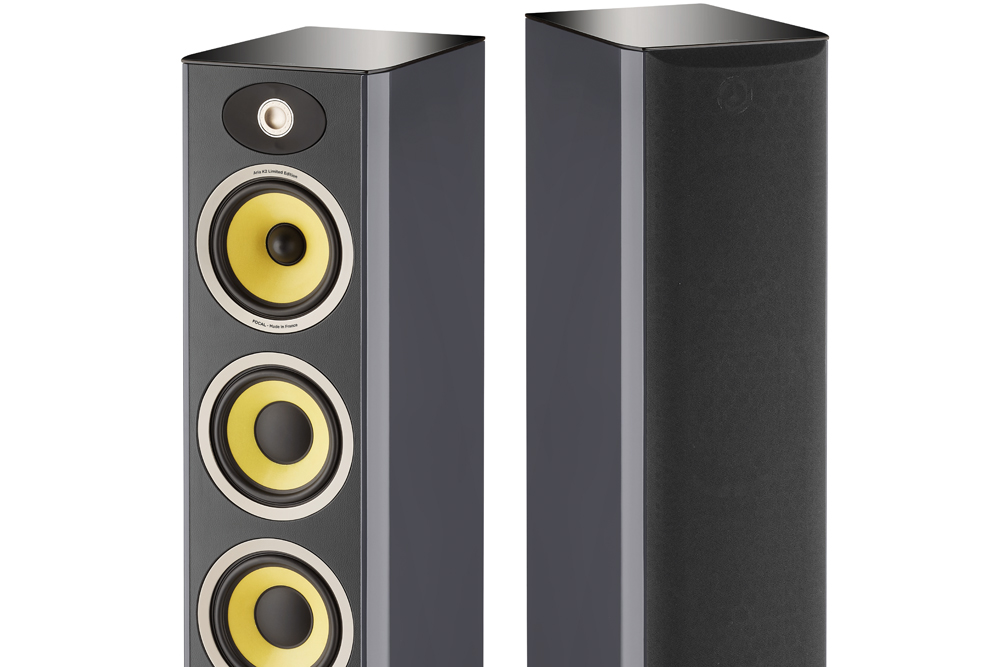 The configuration adopted for the Aria K2 936 comprises of an elegant 3-way floorstander populated with three 165mm K2 drivers handling the low frequencies, a new bespoke K2 165mm midrange driver and Focal's proven TNF aluminium/magnesium 25mm tweeter with 'Poron' suspension system which has been refined with a waveguide with a view to improving dispersion characteristics. In order to extend bass frequencies, the three K2 bass drivers are coupled to a 'PowerFlow' reflex system with twin front-firing ports located towards the bottom of the front baffle and a further floor-facing vent. The enclosure features high grade MDF construction and a bracing system designed to provide a very stiff cabinet.
The elegantly slender and tall enclosure's side panels are dressed in Focal's exclusive Ash Grey Premium finish as used in the flagship Utopia EVO line. Further aesthetic elegance is provided by the use of fine leather "effect" material covering the front baffle. A solid aluminium base provides stability and features a fully-adjustable spiking system.
The Aria K2 936 is specified as having a frequency response spanning from 39Hz to 28kHz with +/- 3dB points, a sensitivity of 92dB (2.83V at 1m) and a nominal impedance of 4 ohms with a minima of 2.8 ohms. Focal recommends the use of amplifiers ranging from 50 to 300 watts of clean output.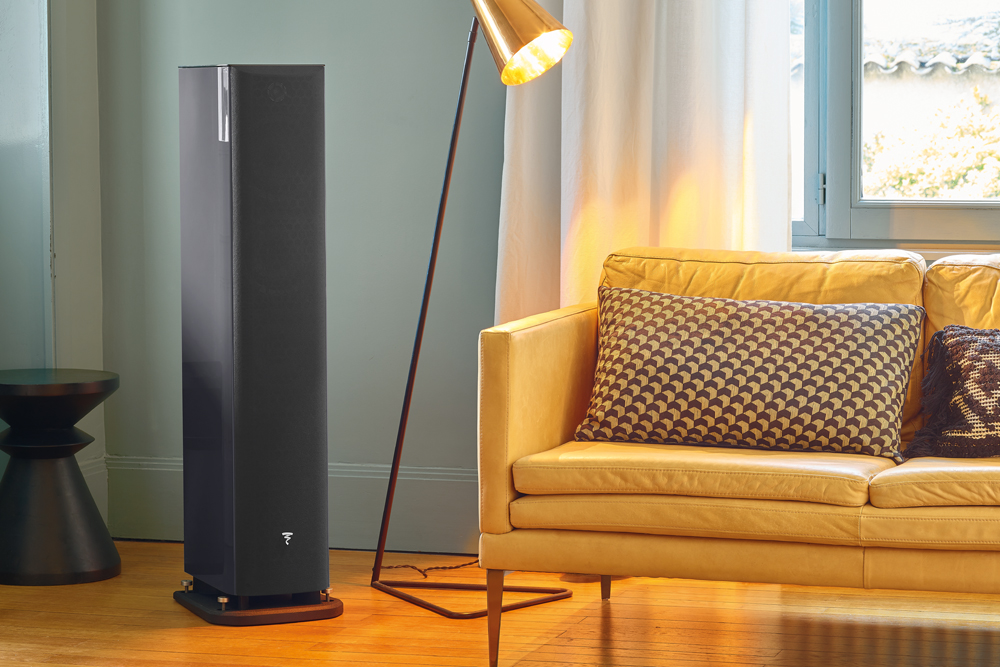 The new Aria K2 936 loudspeakers and the K2 drivers are entirely engineered, designed and manufactured in St Étienne, France. Distribution of Focal products in Australia is handled through BusiSoft AV with availability via the company's network of established audio specialist retailers around the country.
Focal Aria K2 936 Loudspeakers
Price: AU$8250
Australian Distributor: BusiSoft AV
+61 3 9810 2900
www.busisoft.com.au