In yet another expansion to its product arsenal, digital specialist iFi announces the new NEO iDSD headphone amplifier and DAC sporting a stream of features and connectivity options.
The NEO iDSD is the product of a collaboration between iFi's digital design team, led by Thorsten Loesch and highly-respected engineer John Curl. For the NEO iDSD, the design team has selected a highly-rated Burr-Brown four-channel DAC chip to handle the digital-to-analogue conversion. The company has been using the Burr-Brown DAC chip in a number of its products therefore being adept at wringing the best performance from its implementation.
A new low-latency XMOS USB circuit/microprocessor has been incorporated into the NEO iDSD with the arrangement being capable of superior processing power, double the clock speed (quoted as 2000MIPS), four times the memory capacity at 512KB and includes the latest SuperSpeed USB standard. The new XMOS firmware is said to provide a "perfect partnership" with the Burr-Brown DAC while also being optimised for high quality sound performance. iFi's Global Master Timing (GMT) jitter reduction technology has also been applied to the NEO iDSD.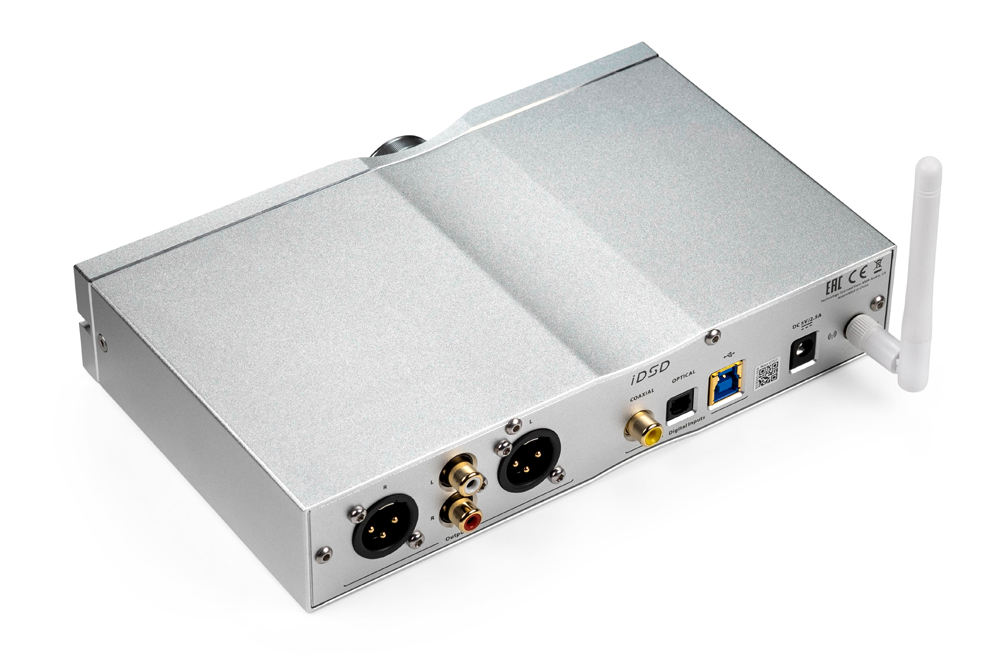 The NEO iDSD supports high-resolution file playback to 32-bit/768kHz from PCM data, all levels of DSD up to DSD512 plus single- and double-speed DXD. Both PCM and DSD are handled natively and "bit-perfect" through to the analogue stages. The NEO iDSD supports MQA through its USB and S/PDIF inputs right up to 384kHz.
High quality Bluetooth playback is available with the new on-board high quality Qualcomm QCC5100 Bluetooth processing technology. Via iFi's Bluetooth engine, incorporating ZEN Blue and Aurora technologies, the new proprietary circuit promises exceptional sonic performance. This is derived from a wide range of the latest and best Bluetooth technologies such as aptX Adaptive and aptX HD (in addition to other aptX versions), Sony's LDAC and HWA's LHDC. Bluetooth capabilities are available for upgrades via firmware or 'over the air' avenues. Up to seven Bluetooth sources are 'remembered' by NEO iDSD.
The headphone amplification stage of NEO iDSD features iFi's preferred Balanced, differential analogue circuit design. It's a 'symmetrical' dual mono design featuring 'PureWave 'short signal paths and very high quality electronic components such as ultra-low-distortion op-amps, multilayer ceramic TDK C0G capacitors, MELF thin-film resistors and inductors from Murata and Taiyo Yuden. Due to the solid power supply, NEO iDSD's is said to be able to drive all sorts of headphone loads.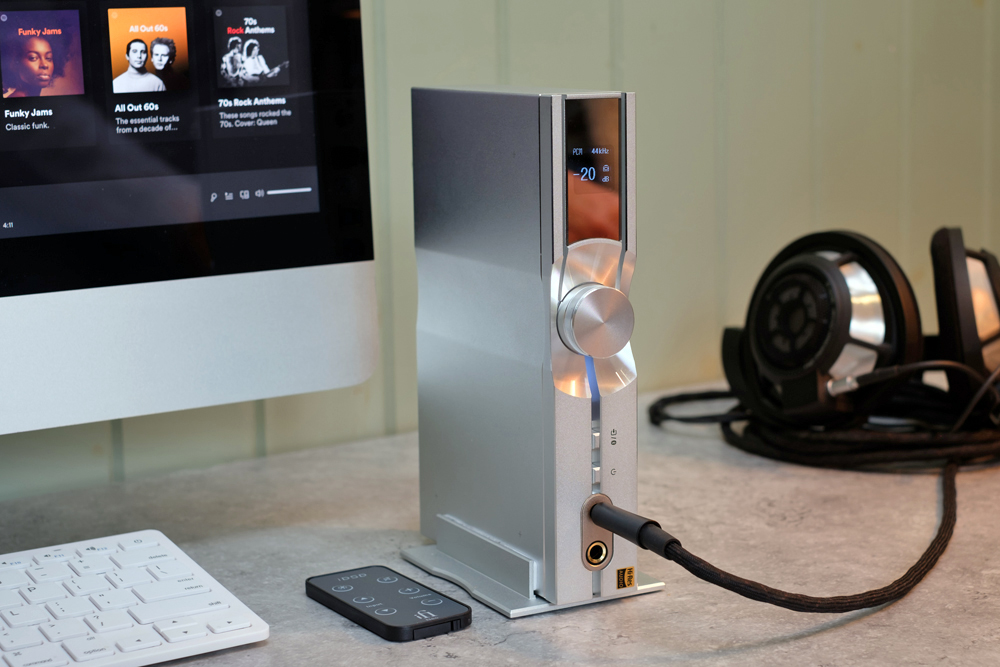 Input options are USB, Toslink optical, S/PDIF coaxial via RCA and, as mentioned above, the sophisticated Bluetooth option. Analogue outputs are via balanced XLR and unbalanced RCA to your integrated amplifier or preamplifier. The front panel sports a standard large headphone jack and a 4.4mm Pentaconn socket for balanced systems.
A supplied stand allows vertical placement, with the NEO iDSD's clever comprehensive OLED display automatically adjusting for either vertical or horizontal positioning. The NEO iDSD's casework is high quality aluminium and the unit is provided with a low profile remote control.
The iFi NEO iDSD is due for arrival in Australia at the end of November 2020. Local distribution is via BusiSoft AV and availability is through the company's Australia-wide audio retailer network.
iFi NEO iDSD Headphone Amplifier/DAC
Price: AU$1099
Australian Distributor: BusiSoft AV
+61 3 9810 2900
www.busisoft.com.au