Cable specialist Tellurium Q has dropped the new Blue II entry level cable products which introduce the company's wide range of wiring solutions.
Tellurium Q's new Blue II cables feature analogue options in balanced XLR and unbalanced RCA for line level signals while flat ribbon-style speaker cable and bi-wire jumpers, offered in banana or spade lug or in combination options, round out the line.
The Blue II line is below the Ultra Blue line which then opens out Tellurium Q's comprehensive ranges with seven more lines culminating in the highly regarded Statement cable products (we reviewed the superb Tellurium Q Silver Diamond speaker cables here).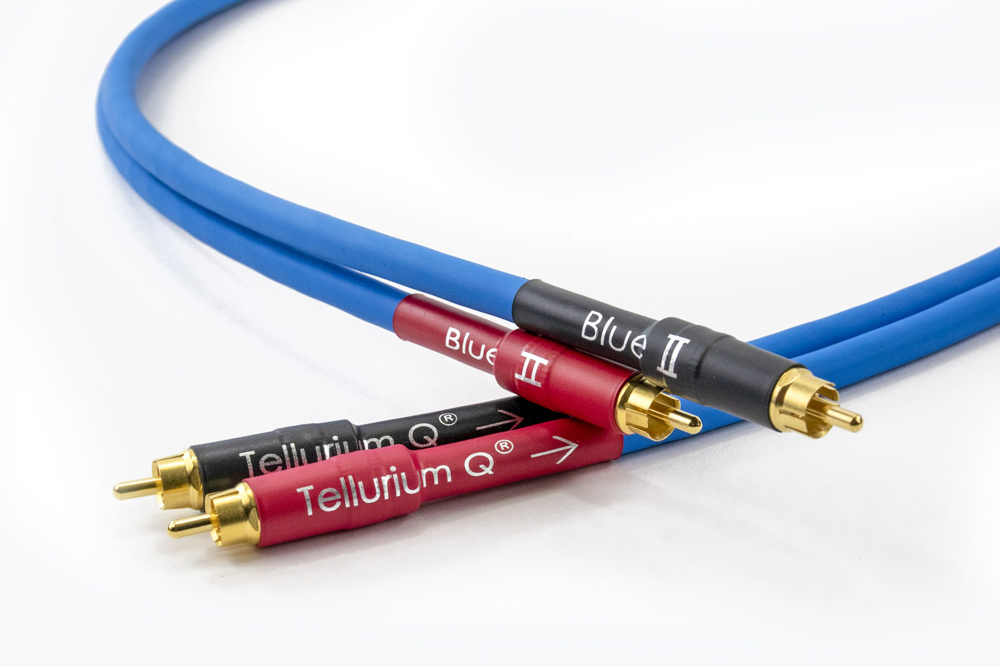 Referring to the RCA product in comparison with the previous Blue cables but with relevance across the new Blue II line, Tellurium Q told SoundStage! Australia, "the new version leaves the old Blue in its wake in terms of performance – we are truly proud of it and hope you will be too. Warm and forgiving for systems with a slight edge or for those who like a more smooth laid back presentation. Blue and Ultra Blue are especially good for AV and home cinema."
Tellurium Q is rather secretive about design details. The company states on its website that "We are not going to pass on the exact details of what we are doing to achieve the performance that the reviews and multiple product of the year awards talk about." The company does state, however, that it places serious importance on minimising phase distortions which are claimed to have a detrimental effect on the music and, in particular, the vocal range. Tellurium Q has studied Bell Labs' 1930 research and its findings on phase distortions' affecting the clarity of speech via effects which were transient in their behaviour.
Tellurium Q also states that it considers cables to be a filter. Therefore, it has conducted research in minimising the phase distortions that augment the filter effect, stating "[We] Do something about it and try to engineer as clear a path for the signal as possible to get the most natural sound that current technology will allow."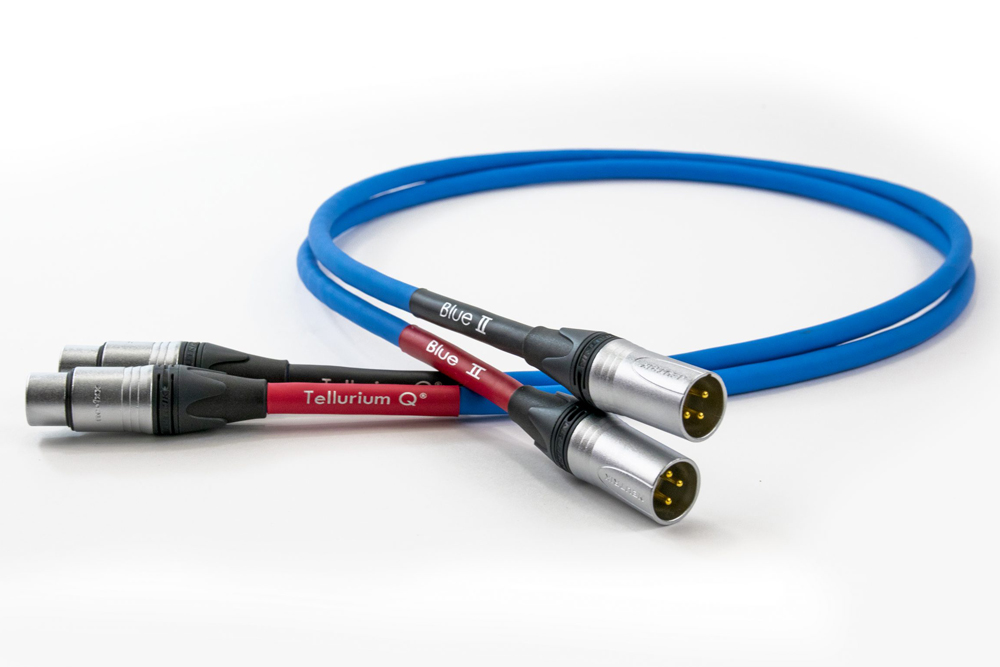 Tellurium Q Blue II interconnects start at AU$340 for a 1m RCA, AU$420 for a 1m XLR, AU$215 for Blue II 2.5m speaker cable and AU$115 for banana 'Z Plug' to spade lug bi-wire jumpers.
The Tellurium Q Blue II cables are distributed in Australia via Melbourne's Audio magic and its network of specialist audio dealers around the country.
Tellurium Q Blue II Cables
Price: See Text
Australian Distributor: Audio Magic
+61 3 9489 51 22
www.audiomagic.com.au