Sonus faber has brought it on home to you with the announcement the new Lumina line of loudspeakers are now designed and entirely 'Made in Italy'.
The new Lumina loudspeaker range consists of three models: Lumina I, a diminutive standmount, the mid-sized floorstanding Lumina III and Lumina Centre I centre channel. The aesthetic is pure Sonus faber. We're talking elegant slender designs featuring a choice of Wengè, Walnut (both with Maple inlays) and Piano Black for the front baffles and Sonus faber's signature leather as a wrap around the cabinet proper. Said front baffle is isolated from the enclosure via a constrained layer of dampening material in order to prevent vibrational distortions from encroaching on driver performance, an unusual feature at this price point.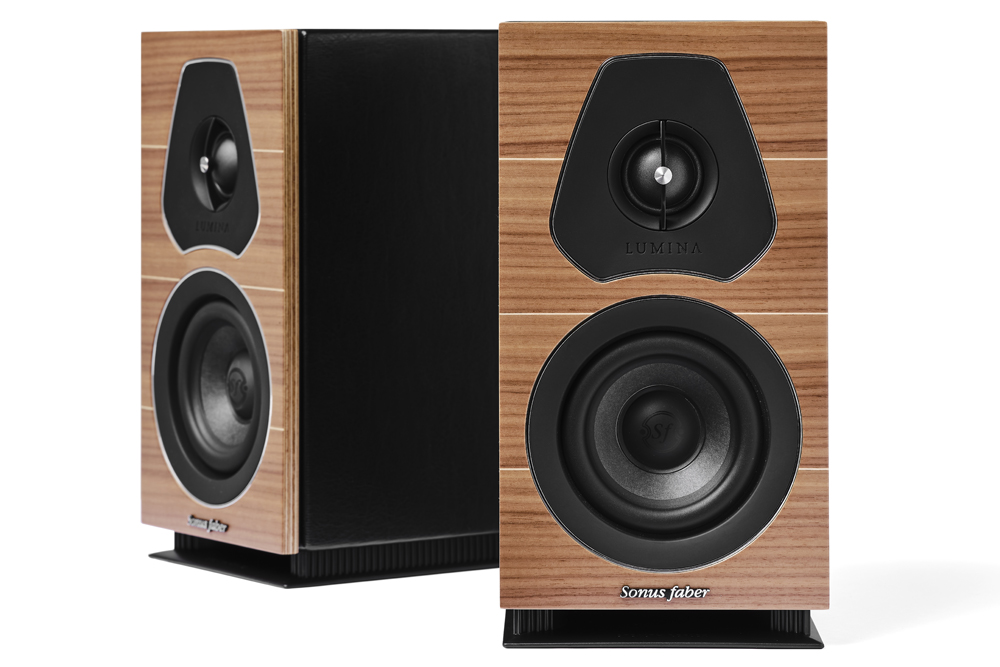 Said drivers are both trickled-down from Sonetto Line and entirely bespoke for the Lumina line. Shared across the line is Sonus faber's renowned Damped Apex Dome (DAD) 29mm soft dome tweeter as trickled-down from the more upmarket Sonetto line. The Lumina I employs a new Sonus faber-designed high-linearity 120mm mid-woofer with an "Ultra-free compression basket" design and a mix of cellulose pulp and natural fibres for its diaphragm. The bespoke crossover is said to be optimised for precise amplitude/phase response. The Lumina I's reflex port is cunningly designed to exit just below the front baffle, blending in with the speakers' front fascia. Frequency response is quoted as 65Hz to 24kHz with a sensitivity of 84dB (2.83V/1m) and impedance of 4 ohms.
The 3-way Lumina III carries through the same DAD tweeter but now adopts a new midrange driver. The new 150mm driver uses the same basket design and diaphragm material as the Lumina I's mid-woofer while being dedicated specifically for midrange frequencies. In conjunction with the midrange driver, Lumina III features twin 150mm dedicated bass drivers said to provide ultra-dynamic low-end, again, by way of its basket design and cellulose and fibre blend diaphragm construction. The crossover uses Sonus faber's 'Para-cross topology' design which continues the precision of amplitude/phase response. In the case of the Lumina III, the reflex port is a large flared design and exits at the bottom of the enclosure. Frequency response is 40Hz to 24kHz while sensitivity and impedance quoted as 89dB (2.83V/1m) and 4 ohms respectively.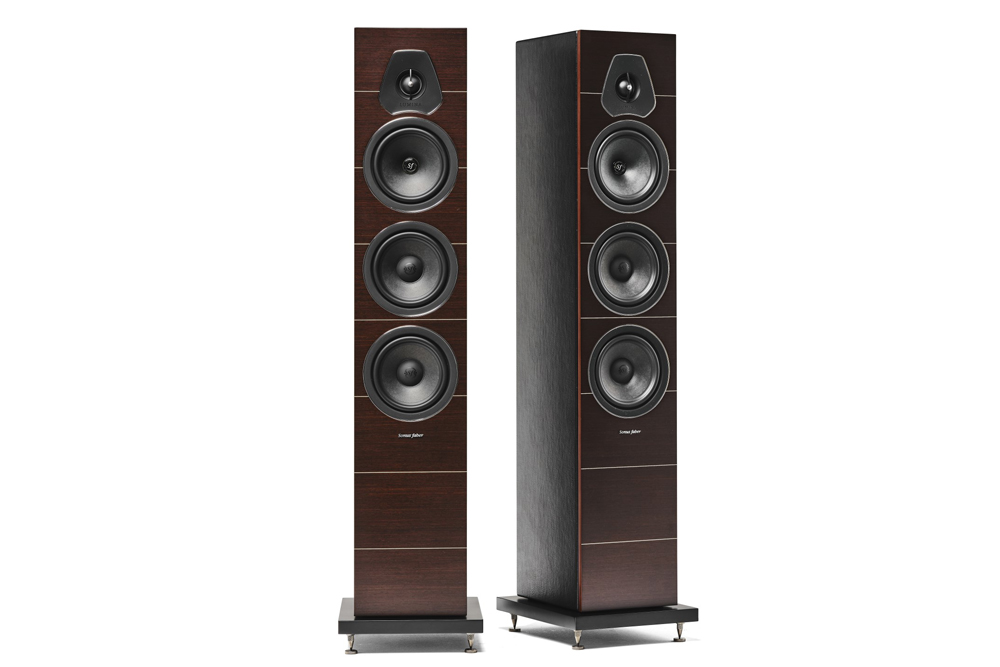 The Centre I centre channel speaker continues with the DAD tweeter while now using twin 120mm cellulose pulp and natural fibres mid-woofer drivers either side of the tweeter in typical centre channel fashion. Frequency response is 65Hz to 24kHz, sensitivity is 87dB (2.83V/1m) and impedance, once again is 4 ohms.
Sonus faber's highly acclaimed Gravis I and Gravis II subwoofers can be perfectly mated to the Lumina range in order to complete a multi-channel context. Ditto for Sonus faber's Palladio Level 5 architectural loudspeaker range.
The Lumina line will be available in Australia from November 2020 via importer Synergy Audio's network of established retailers around the country.
Sonus faber Lumina Loudspeakers
Price: Lumina I AU$1595, Lumina II AU$3995, Lumina Centre I AU$1295
Australian Distributor: Synergy Audio
+61 3 9459 7474
www.synergyaudio.com