Adding to the expanding portfolio of special edition and celebratory models, Bowers & Wilkins announces the popular 600 series has received a makeover with Anniversary Edition engineering improvements and new finishes.
Celebrating 25 years of ongoing acclaim, the 600 series now commemorates the milestone with the new Anniversary Edition versions of Bowers & Wilkins' entry point loudspeaker range. With the Anniversary Edition, Bowers & Wilkins aims to offer both sonic and aesthetic improvements while retaining the series' renowned high value and acclaimed performance.
There are a number of improvements over the sixth-gen 600 S2 series which preceded the Anniversary Edition. Across the board, the changes take place at the crossover, where renowned component specialist Mundorf from Germany has been involved in the development of the new higher-grade bypass capacitors. The crucial high- and mid-frequency capacitors have also been upgraded to superior quality units over the ones used for 600 S2, with Bowers & Wilkins claiming the 600 S2 Anniversary Edition models now offer improved resolution and transparency.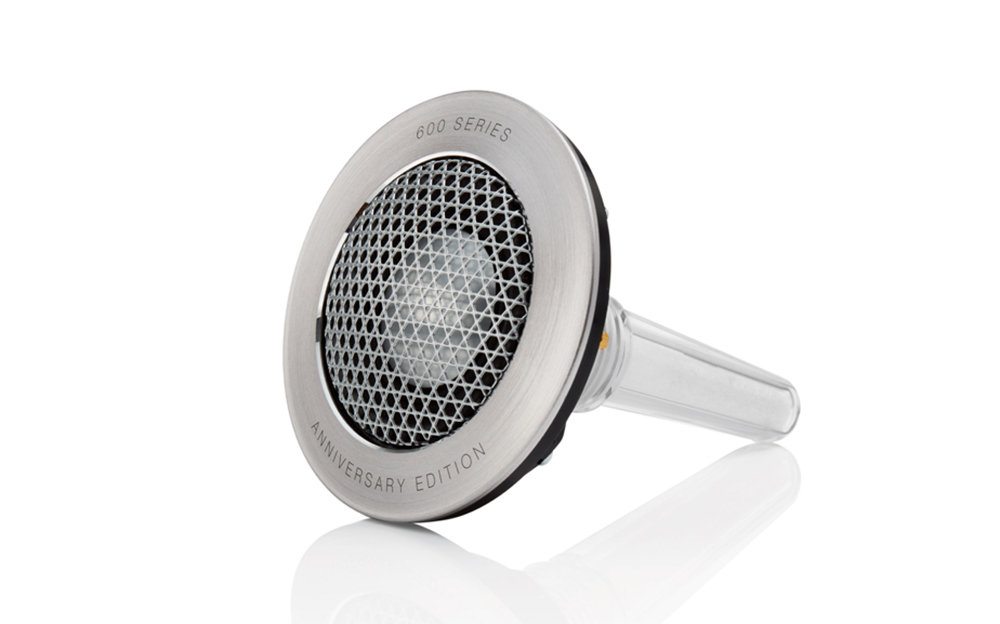 The same high quality in-house designed and built drive units employed in the 600 S2 line are carried through to the Anniversary Edition models. That means the excellent 25mm Decoupled Double Dome aluminium tweeter and the highly regarded Continuum midrange and mid-bass drivers in 150mm and 165mm versions depending on implementation on the particular loudspeaker model. The Anniversary Edition treatment has been applied to the entry-point 607 (AU$999), mid-level 606 (AU$1299) and line-topping 603 S2 Anniversary Edition (AU$2999) speakers. A centre channel, the HTM6 S2 (AU$899), also receives the upgraded specifications. A 600 Anniversary Edition 5.1 theatre package (AU$5996) will also be available consisting of 603 S2, 607 S2, HTM6 S2 Anniversary Edition speakers with Bowers & Wilkins' ASW610 active subwoofer.
The 600 Anniversary Edition range now offers a variety of new finishes to complement any décor. In addition to the previous generation's matte black and white, the new speakers now sport options of Oak and Red Cherry finishes.
Director of Product Marketing & Communications Andy Kerr told SoundStage! Australia, "The 600 Series Anniversary Edition is a classic example of Bowers & Wilkins thinking. By using our unique, in-house-developed components and technology from our higher-end ranges, we can raise the performance of our entry-level product to new heights and for a very modest premium. The 600 Series has been setting the standard in its category for 25 years and we're confident our new Anniversary Edition range will carry on that tradition in style."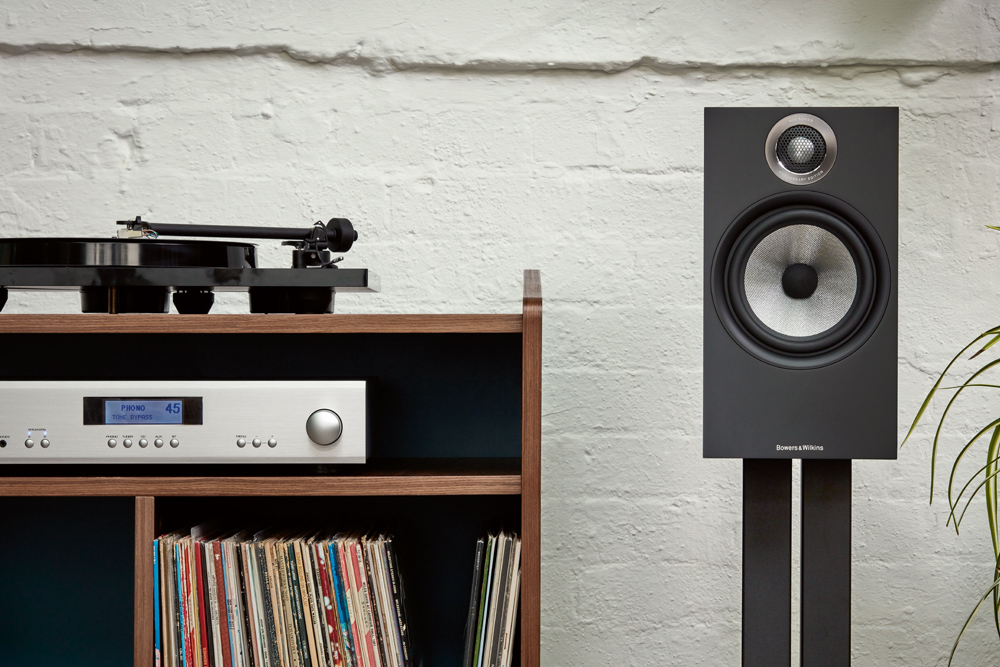 The new 600 S2 Anniversary Edition loudspeakers are available around the country via specialist audio dealers.
Bowers & Wilkins 600 S2 Anniversary Edition Loudspeakers
Price: See Story
Australian Distributor: Bowers & Wilkins Australia
+61 2 9196 8990
www.bowers-wilkins.net