From UK analogue specialist Rega Research comes the new Ania Pro Moving Coil cartridge aimed to provide a solution across the company's acclaimed Planar turntables.
In addition to being synergistically suitable to the entire Planar range, the new Ania Pro will also be provided as a factory-packaged item – available for selection as an added option – with Rega research's Planar 6 and Planar 8 upmarket turntables.
The new Ania Pro features Rega's proprietary "Vital profile nude diamond stylus" which the company claims has been specifically designed to draw as much detail from the grooves as is possible. The new Moving Coil (MC) cartridge encompasses the same exclusive-to-Rega hand-wound micro coil as used across the range of the company's cartridges while also employing a proprietary PPS non-resonant and highly inert cartridge body.
Further refinements and design features are a three-point mounting method which provides optimum coupling to the headshell (with automatic setting for overhang), a CAD-designed semi-translucent red cover which provides protection for the delicate internal wiring, a bespoke high power neodymium magnet system and an iron micro cross former for the hand-wound coil.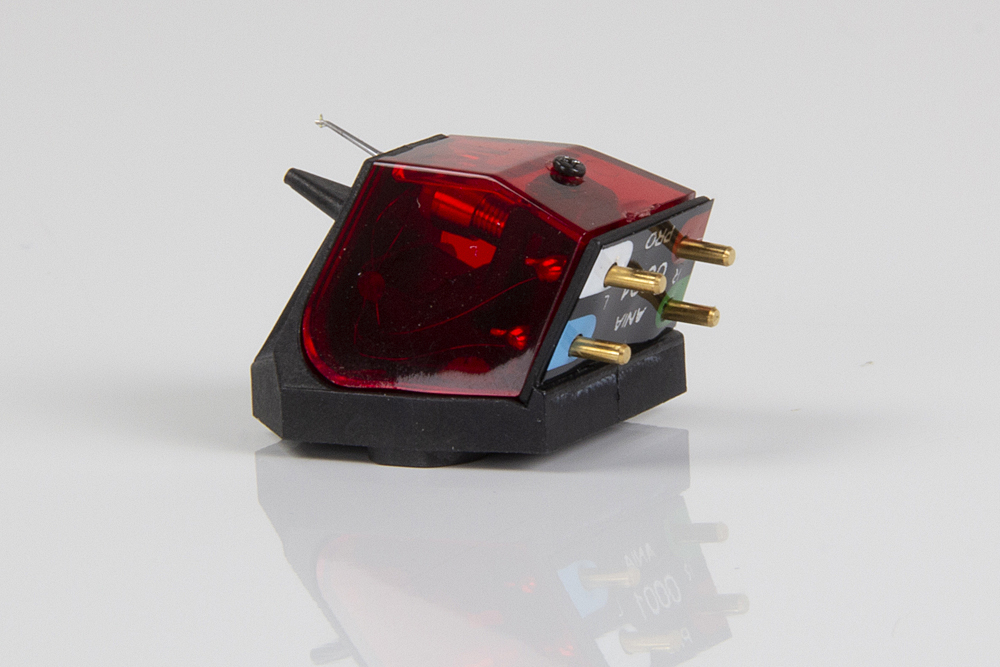 Ania Pro's Tracking Pressure specifications range from 1.75g to 2.00g and the cartridge's mass is 6g. Impedance are provided as 100 ohms for the input load and 10 ohms for output impedance with a nominal output voltage of 350μV. Channel separation is below 29dB.
Rega told SoundStage! Australia, "The Ania Pro delivers tight bass, warm midranges and accurate top end frequencies to offer a well-balanced and detailed performance", continuing on to say, "All of these features combine to deliver a balanced and dynamic performance that will engage you with your vinyl like never before."
The new Rega Research Ania Pro Moving Coil cartridge will be available in Australia from March 2020 at specialist audio dealers around the country.
Rega Research Ania Pro Moving Coil Cartridge
Price: AU$1499
Australian Distributor: Synergy Audio
+61 3 9459 7474
www.synergyaudio.com