Subwoofer specialist REL Acoustics has announced the release of the new Serie S high-end bass monsters and the company claims they are total transformations benefitting from the highest level of engineering it has ever offered.
Affectionately known as just REL, the company has built an enviable reputation as a true authority when it comes to high quality subwoofers which excel at both stereo and home cinema bass duties. The two new models are the S/510 and S/812 and REL has stated it has improved every possible aspect of the new subwoofers' design.
The smaller S/510 features a 250mm (10-inch) main driver powered via a 500 watts NetxtGen3 Class-D amplifier and assisted by a 300mm passive radiator while the larger S/812 sports a 300mm (12-inch) active driver with a mated 800 watts NextGen5 Class-D amplifier and assisted via a further 300mm (12-inch) driver configured as a passive radiator. Both the subwoofers' main drivers feature REL's proprietary transducer design featuring low distortion and long throw capabilities. The drivers have been upgraded from the last generation's with carbon fibre reinforcement on the rear of the cone, a technique which "quiets" the cone by 60 percent while adding stiffness which prevents cone flexing.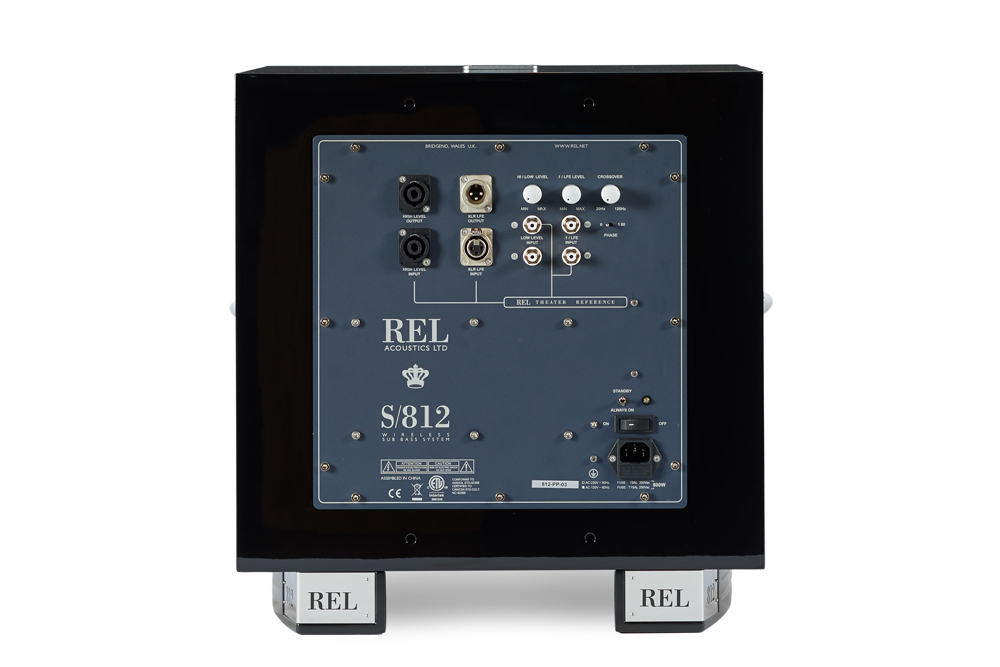 "The result is a new category of subwoofer that combines the best of both worlds" a REL representative told SoundStage! Australia, continuing with, "powerful and extremely flat, extended deep bass and mid-to-upper bass performance guarantees the finest mating of sub-to-speaker with clarity throughout the upper ranges of music."
The S/510 is specified as extending down to 20Hz at -6dB while its bigger comrade dips to 19Hz at -6dB with added amplitude due to its larger combination of drivers and higher-powered amplification. Both subwoofers also feature REL's preferred high-level connectivity option. This option now features REL's PerfectFilter technology which is said to provide a more natural and open sound.
For the first time in the REL mid-level subwoofers, the Serie S models can now be stacked a la Reference Series. This of course, allows multiple subwoofer arrays to be placed in locations best suited to the room acoustics and/or in order to create a substantially powerful stereo or home cinema system. The units are provided with coupling hardware allowing the stacking of up to three subwoofers.
The S/510 and S/812 subwoofers are beautifully styled and finished in high quality gloss white and gloss black with metal accents and attractive bespoke 'ultra-stable rails' which have replaced the feet used in the previous generation. The new cabinets are said to be improved in many ways and are also deeper, lower and wider than the previous models.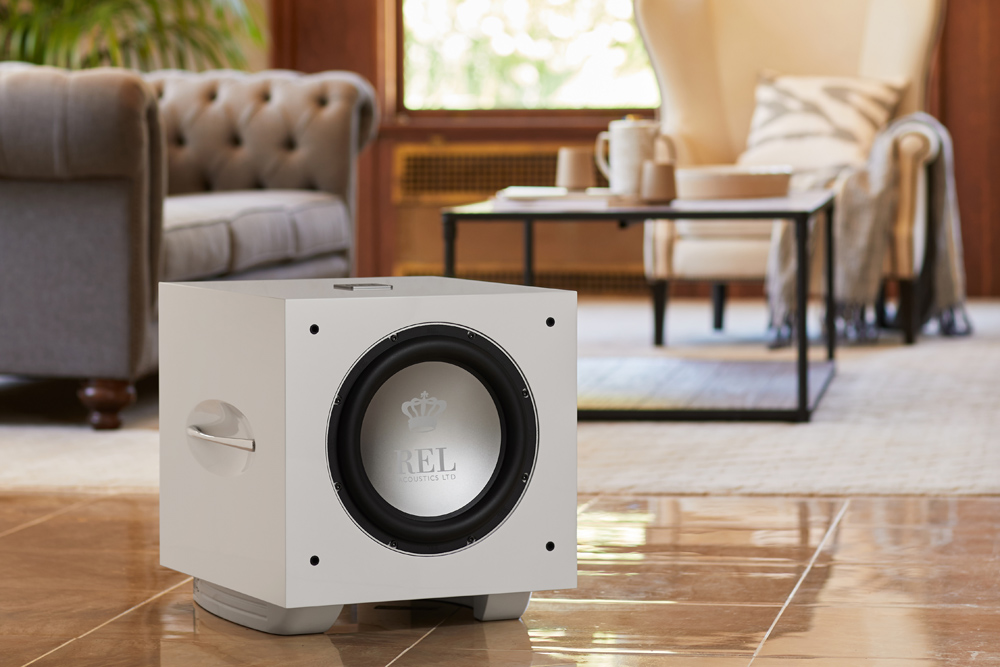 REL has also announced the imminent release of the AirShip wireless system coupling transmitter module which will allow 'compression-free' wireless subwoofer operation for both the S/510 and S/812.
The new REL Serie S S/510 and S/812 subwoofers will be priced at AU$3499 and AU$4499 respectively while the optional AirShip compression-free wireless module will be available for AU$549.
The new Serie S subwoofers are available now via established audio specialists around Australia.
REL Acoustics Serie S S/510 and S/812 Subwoofers
Price: S/510 AU$3499 and S/812 AU$4499 (AirShip wireless transmitter AU$549)
Australian Distributor: Synergy Audio
+61 3 9459 7474
www.synergyaudio.com