Considered by many to be the software when it comes to music file playback, Roon now furthers its inroad into computer audio with the announcement of the most comprehensive update since its inception.
Roon 1.6's biggest shout line for the 1.6 update is Roon Radio via Qobuz music service and Tidal adaptation with Roon claiming the feature "Has been designed from the ground up with new machine learning technology, Roon Radio can play a mix of your favorites along with music from beyond your library, using the vast catalog of music from TIDAL and Qobuz." Access to the new feature is as simple as pressing the 'Roon Radio' button on any album, artist, track, or genre from your own library or via Tidal or Qobuz. A 'Thumbs Up/Down' rating system allows Roon Radio to establish music likes and dislikes in order to assemble a suggestions music data base.
The reinvented 'Now Playing' screen now features a number of refinements including a high resolution artist image, 'Real-Time Lyrics', music credits, artist bio, streaming resolution and more. The search screen is also now improved and features an easier to read layout and can be controlled to search just your existing library or can include music in Tidal and Qobuz. Simplifications have been applied to Roon's DSP Engine in order to make it easier to operate and control.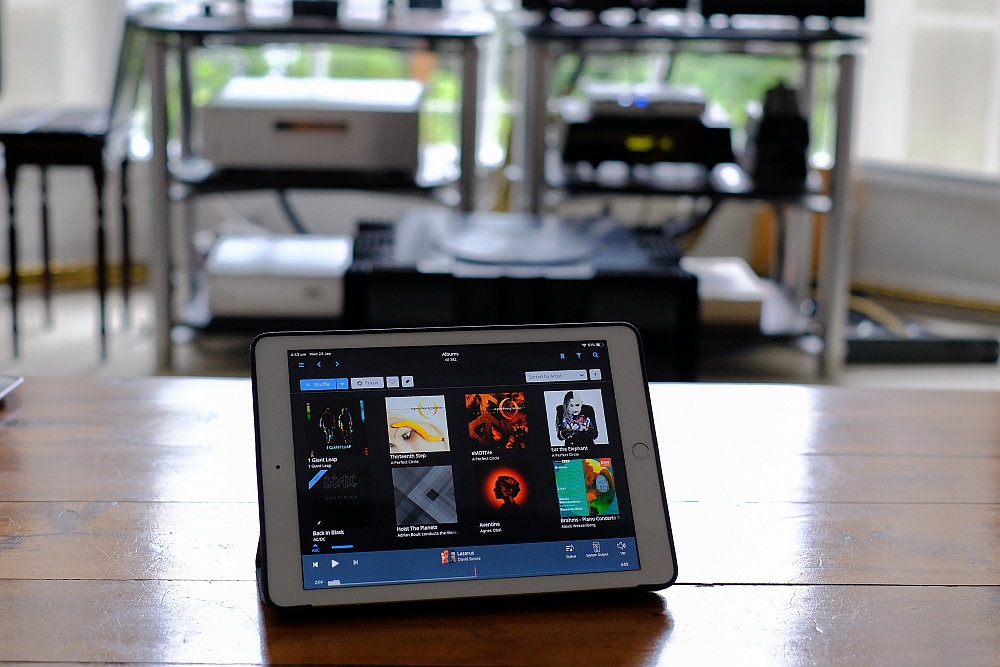 Roon is a very open company in terms of accepting – and taking on-board – suggestions and feedback from users. In addition, the Roon community forums are brimming with all manner of information and user experiences that may be able to heighten the Roon experience.
Roon version 1.6 will automatically update Roon Core once it is restarted. Equally, depending on your settings, Roon Remote should update on your tablet or smart device via the relevant App Store.
Roon is available via yearly or lifetime subscriptions and can be trialled free for a 14 day limited period.
Roon Labs Version 1.6
Price: US$119 12 months, US$499 Lifetime.
Roon Software - Roon Labs Direct
www.roonlabs.com
Roon Hardware - Australian Distributor: Interdyn
+61 3 9426 3600
www.interdyn.com.au