Finally, after a much-vibed gestation period and high anticipation post-announcement, Australia has been… umm, selected as one of the first landing destinations for the new Linn Selekt DSM all-in-one digital solution.
In preparation for its imminent arrival in this country, SoundStage! Australia recently attended a product conference in Bangkok where we got to preview, play and hear the new Selekt DSM in all its considerable glory. The product is not only beautifully built and well-featured, but it also sounds superb and is more than capable of driving somewhat tough speaker loads, as evidenced at the conference via two sets of challenging and highly-resolving speaker systems.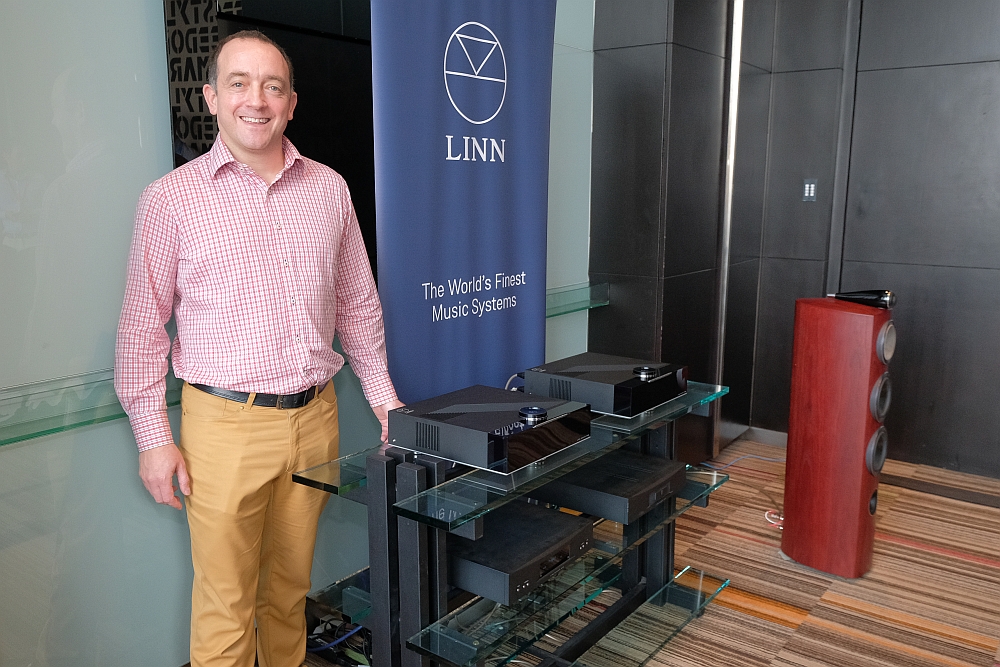 Linn's Gilad Tiefenbrun with the Selekt DSM at the Asia/Pacific Product Conference in Bangkok.
As Linn's Managing Director Gilad Tiefenbrun told SoundStage! Australia, "The Selekt DSM is the most ambitious and most extensive product development since I've been with Linn. Because of its upgradability and modular design, we've created for customers' needs now and into the future. In fact, Linn produced streaming products before streaming was even a 'thing' and, even then, our streamers quickly outsold our CD players."
In its basic form (and without on-board amplification), the Selekt DSM is a high-resolution network music player/streamer which can be upgraded, via its cunning modular design, to also provide solid Class-D amplification and to include Linn's renowned Katalyst DAC architecture.
Selekt DSM is compatible with most digital file formats and can accept resolutions of up to 24-bit/192kHz and is Roon Ready. Connectivity is comprehensive via Ethernet, USB, S/PDIF, Toslink and HDMI which will allow multi-channel audio. Analogue connectivity allows for a single line level input and an output which can be used to feed a Linn or other power amplifier. Vinyl enthusiasts are catered for through the Selekt DSM's MM/MC phono stage. The analogue inputs are digitised via a high quality 24-bit/192kHz analogue-to-digital converter.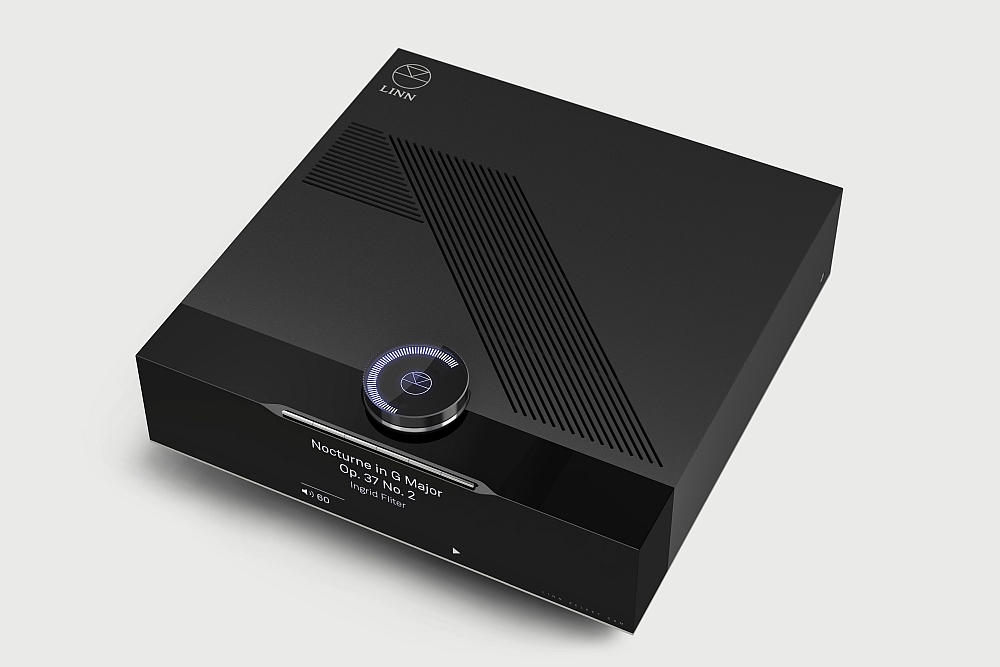 Regarding this last point, Tiefenbrun said, "As far as the purists are concerned, we believe that by using a high quality ADC we are providing the most undistorted, most faithful analogue reproduction possible."
Selekt DSM also features Linn's new Exakt version 2 digital correction/processing system which now is more effective via its Space Optimisation temporal and phase algorithms. The new Space Optimisation takes a careful approach in terms of the interactions between the bass and midrange frequencies to achieve an overall superior balance across the performance envelope. To support the new Exakt with Space Optimisation digital processing system, Linn has designed a new App and web interface which now accounts for finer detail input and also allows for refinements in terms of room dimensions, construction materials and unusual configuration data.
The all-machined-aluminium construction (accented via glass and chrome parts) reflects high quality throughout while the large back-lit multi-function programmable control knob atop the unit encourages tactile engagement. The modular design allows user upgradeability (can also be done by the retailer) via an extremely clever chassis design which allows plug 'n play of the various upgrade modules.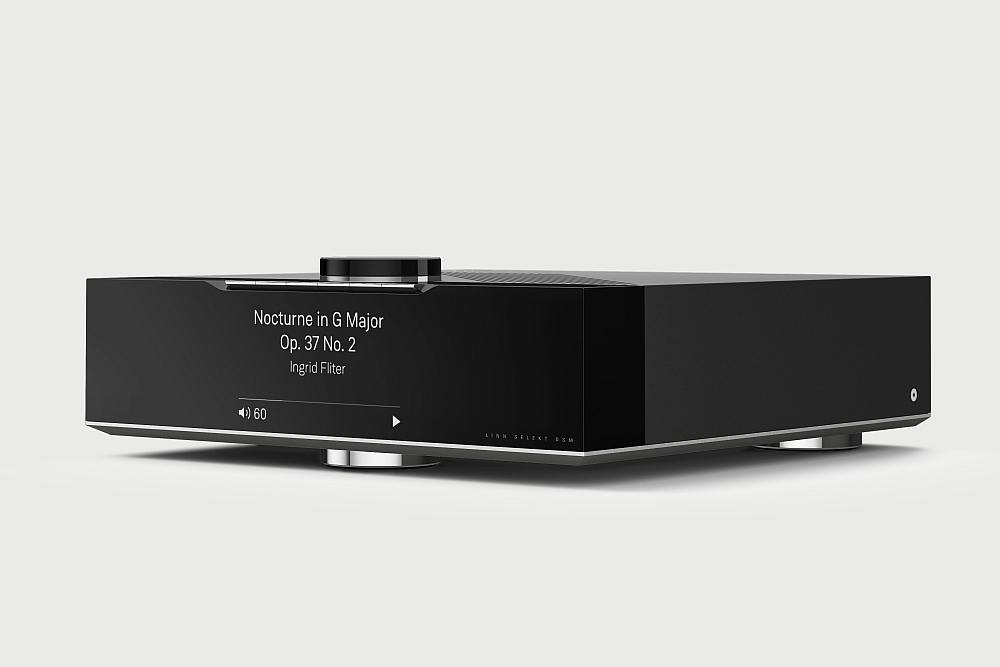 For a limited time until December 31 2018, Linn's Australian distributor is running a special promotion offering a free Roon lifetime subscription (valued at AU$499) when purchasing Selekt DSM streamer only.
The Linn Selekt DSM is available around the country via established specialist audio retailers.
Price: From AU$7995
Australian Distributor: Advance Audio Australia
+61 2 9561 0799
www.advanceaudio.com.au