Australian company Nano-Audio Technology has announced two new power amplifier designs using a choice of ultra-high quality amorphous, Permalloy or Teramoto Finement Nanocrystalline output transformers.
The first design, which is available now, is based on the 6A3 or 6C4c valves and can be specified with a choice of the abovementioned transformers, with the flagship C-Core Teramoto Finement Nanocrystalline unti being handmade by master transformer designer Suzuki-San himself.
The 6A3/6C4c amplifier is said to be suitable for any high efficiency design, however, Nano-Audio Technology's Head Designer Ben Johnson (who has been a broadcast engineer for over 30 years) states that "… the amplifier is perfectly suited to Lowther, Feastrex, Fostex and full-range horn systems due to, among other things, the Constant Current Source heater supply which ensures very quiet hum-free running. This amplifier is derived from an original 1948 Loftin White-style DC coupled circuit but has been re-balanced for higher current drive."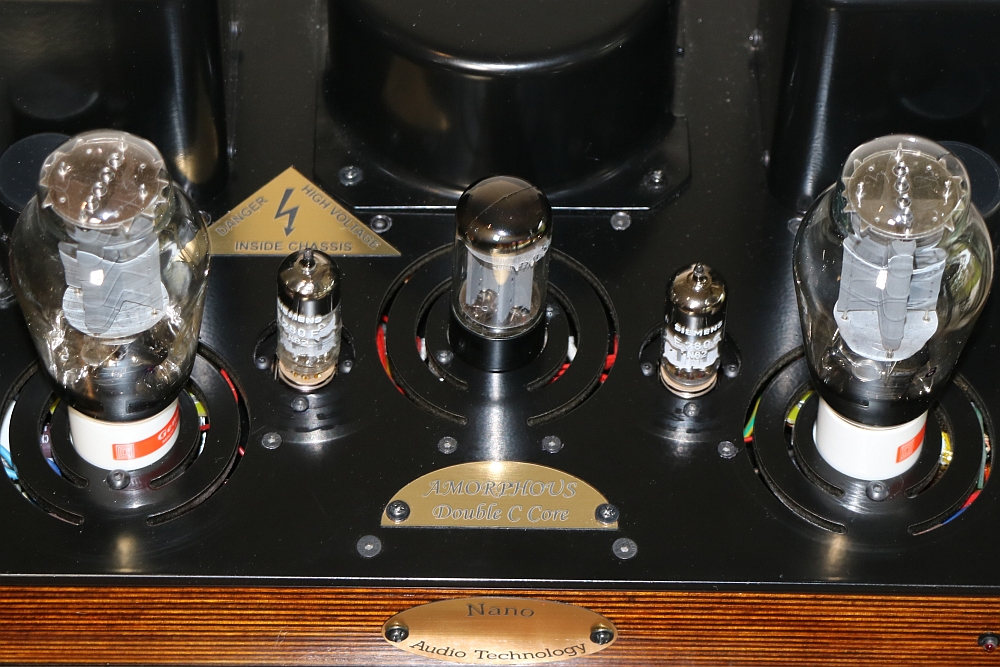 The power amplifier offers 4 watts of super-pure power and is also available in an integrated amplifier configuration. Extreme care has gone into the internal circuit design and component choice via the employment of, among other items, Dale non-inductive WW, TDK non-magnetic and Caddock thick film resistors, Mundorf capacitors, point-to-point OCC internal solid core and multi-strand Teflon-insulated wiring, ETI copper binding posts and Furutech RCA connectors. The timber-framed chassis is available in Russian Birch plywood which is hand-rubbed with shellac light or dark tone and finished in a natural wax coating.
The 300B version, which will be available in early 2019, will feature equivalent circuit and overall quality while, of course, sporting the electrical modifications to cater for the different valve type.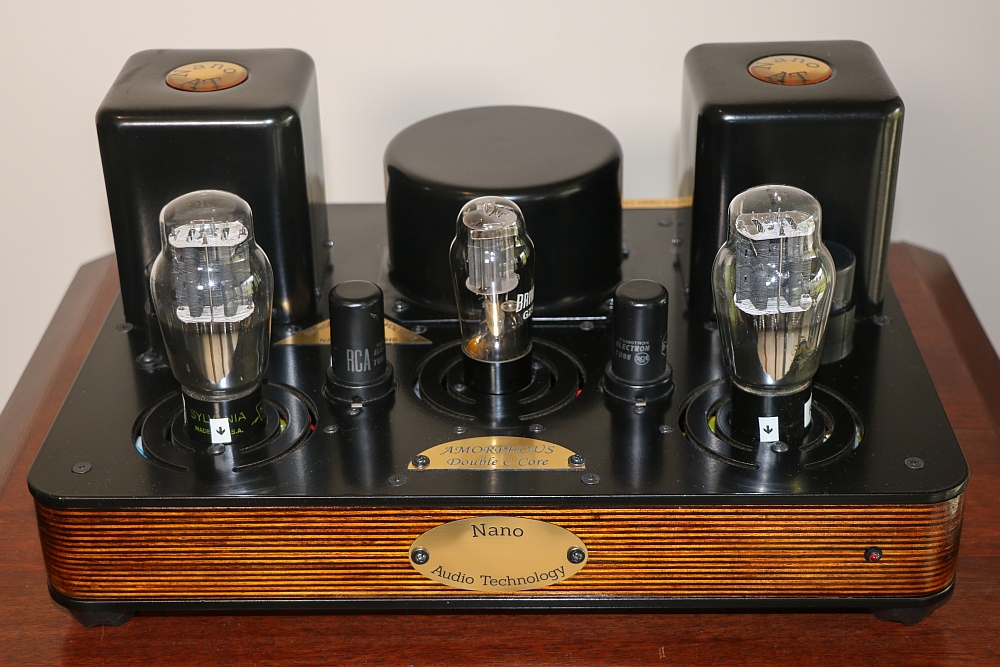 Ben Johnson explained, "We test and re-test voltages and output performance to the strict criteria we have set. Each amplifier involves over 50 hours of individual attention."
The Nano-Audio Technology amplifiers are available direct from the manufacturer in Australia. The single-ended 6a3/6C4c power amplifier pricing starts at AU$5000 and tops out at AU$7500 for the Nanocrystalline transformer integrated amplifier version. The 300B versions start at AU$8000 and top-out at AU$12,500 for the Permalloy integrated amplifier version.
Price: From AU$5000
Nano-Audio Technology
+61 489 979 432
+61 406 008 464
www.nanoat.com