As a special model to commemorate both the achievements of David Wilson and the legacy of the WATT/Puppy, Wilson Audio has announced the new Sasha DAW, a complete reinvention of the preceding second generation Sasha 2 speaker.
The new Sasha DAW (a homage to David Andrew Wilson) features new cabinet design and materials, new drivers and crossover design, an alignment system derived from Alexia 2 and much more. The engineering team, headed by Daryl Wilson in conjunction with Vern Credille, worked with Wilson Audio craftsmen to create an upper enclosure which features a refined alignment relationship between the tweeter and midrange driver. Further improvements applied to the upper module are thicker panels in a new configuration of S- and X-Materials, a revised machined pattern on the internal panels' face for better resonance control and 10 percent increase in internal volume. The upper module now houses the same 25mm cloth dome tweeter and 175mm paper composite midrange driver used on Wilson Audio's flagship WAMM Master Chronosonic.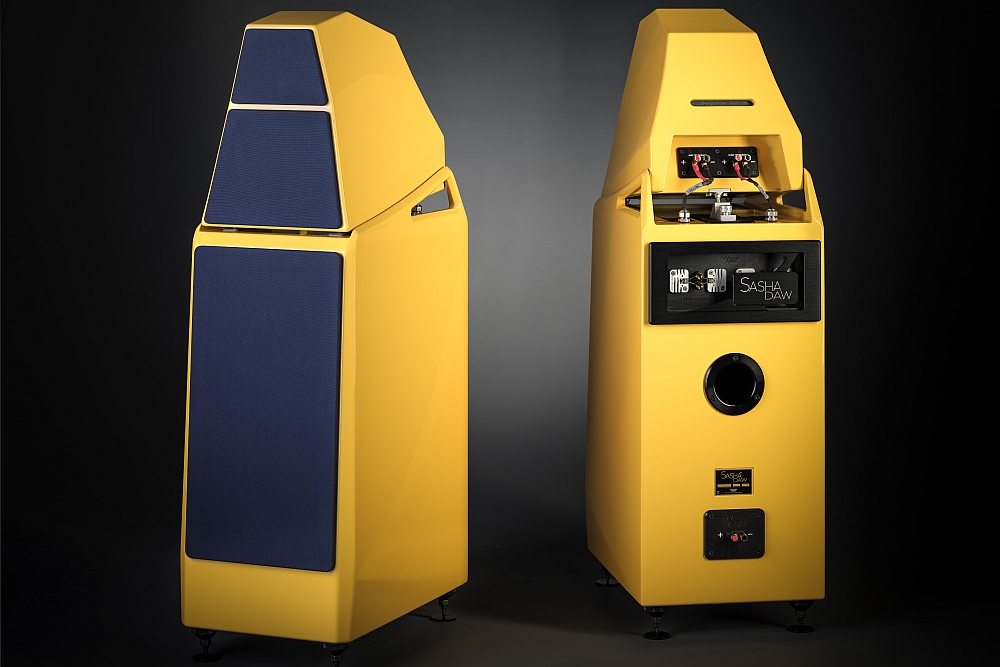 Temporal complexities have always been an important engineering aspect of Wilson Audio speakers. The Sasha DAW adopts a new mechanical alignment system derived from the original Alexia (and refined in Alexia 2), employing a new angling 'ladder' step and spike system which is adjustable fore-and-aft without the use of tools via a knurled knob. Trickled down from Alexia 2 are the new gas-tight cable management system and the resistor bay glass/aluminium cover.
The lower bass module has been totally re-engineered and features an increase in terms of both physical size and internal volume, with the latter enjoying an augmentation of 13 percent. Panel thickness has been increased while X-Material has been employed throughout. The rail system which accepts the upper module on to the lower module has been redesigned for superior coupling while the lateral 'wings' now feature a cut-out that serves as a styling enhancement but, on a practical level, also allows easier viewing of the incremental aligning step.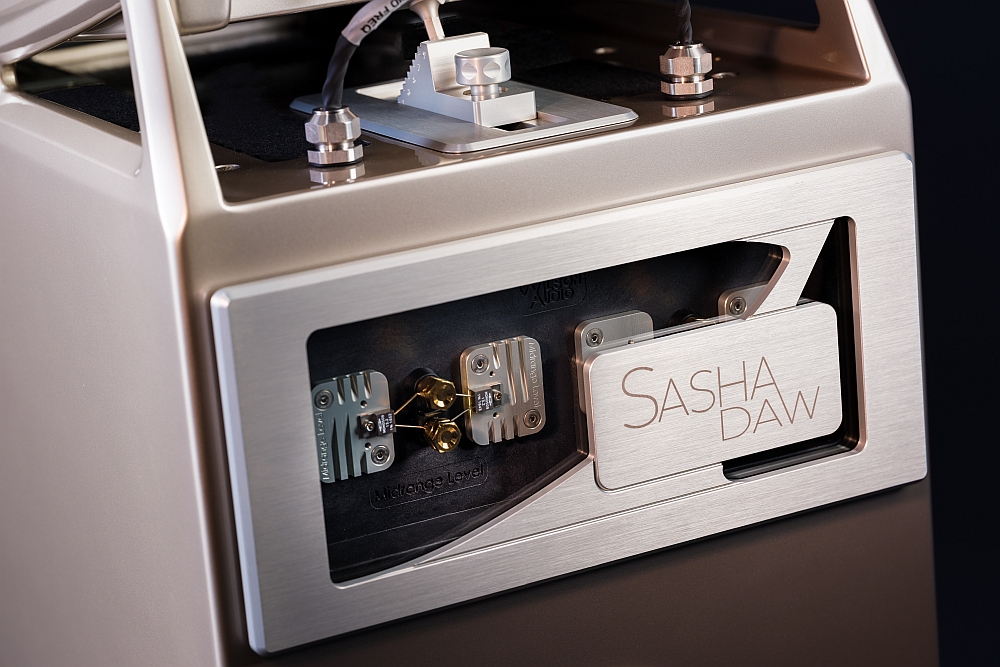 A new 200mm bass driver has been designed and engineered and, as per tradition right back to the original Puppy, it is used in a twin vertical configuration. The reflex design employs a new ultra-low turbulence port and new bespoke binding posts which now also accept banana plugs. Wilson Audio claims the new bass enclosure offers the biggest leap in low-end performance since Sasha's inception with the standout features being excellent transient attack, impact and timbrel accuracy.
The Sasha DAW is a reasonably sensitive design, with Wilson Audio quoting 91dB at 1 watt/1m at 1 kHz while the nominal impedance is 4 ohms with a minimum of 2.48 ohms at 85 Hz. As has always been the case in the last few generations of this ever-evolving design, the frequency response is extended and has been quoted at a wide 20 Hz to 30 kHz +/- 3 dB (room average response).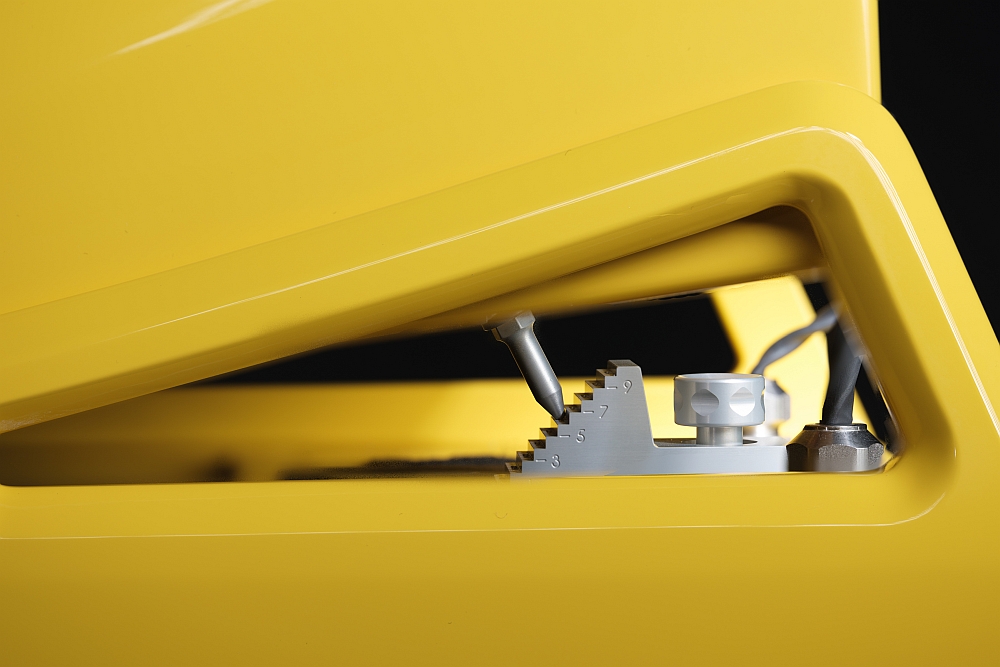 The new Wilson Audio Sasha DAW both honours and celebrates David Wilson's original WATT/Puppy design while bearing new and evolved aspects of the many generations that have come before.
Sasha DAW is due for imminent arrival in Australia and will be available via specialist audio retailers around the country.
Price: Estimated AU$63,995 in standard colours
Australian Distributor: Advance Audio Australia
+61 2 9561 0799
www.advanceaudio.com.au