Shown: the Kharma Enigma Veyron EV-4D at High End Munich
Few speaker makers around the world can match the luxurious styling and finish of the Netherlands' Kharma International. Most especially, its new Enigma Veyron range. However, Kharma's products are not just all style… there's plenty of substance there too with the company developing proprietary drivers, sophisticated enclosure construction techniques and refined crossover technologies to place it among the very best in the high-end.
Now, via Australian distributor Radiance AV, the Enigma Veyron EV-5D speakers (priced at AU$262,500) with full support from Kharma Exquisite electronics will be available for local audio enthusiasts to sample in the comfort and luxury of exclusive retailer Castle Hill Hi-Fi in Sydney's north-west. And as a double whammy, with pertinent wallop for interstate audiophiles, the full system – which at around AU$600,000 promises to be a show highlight– will be on display at the International Hi-Fi & Home Entertainment Show Melbourne.
Despite being the entry point into the 'Enigma Veyron World' the Kharma EV-5 shares many of the advanced technologies developed for the no-holds-barred flagship Enigma Veyron EV-1D, a true state-of-the-art loudspeaker system. As Kharma Founder Charles van Oosterum puts it, he created the Enigma Veyron line to, "… realize the Holy Grail in High-End audio. To create a new level of sound quality and truly offer superior technology that would push the limits of current dynamic loudspeakers."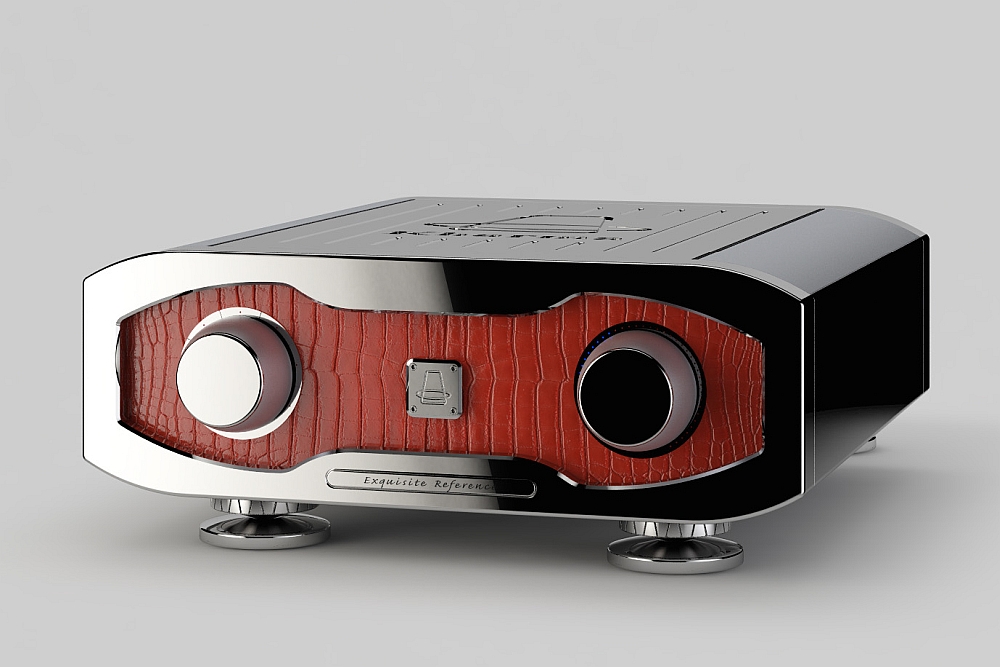 Indeed, there's substantial technology built-in to the EV-5D 3.5-way speakers. For starters, Kharma has developed its own high quality drivers dedicated to the low-mid and lower frequencies. The new 'Omega-F' drivers employ a new motor system which eschews iron magnets, with the company claiming zero magnetic (or Foucault) distortion affecting the driver voice coil. Kharma quotes enhanced dynamic expression, faster transient attack and clearer micro-dynamic detail. The EV-5D employs twin 7-inch Omega-F drivers.
The upper and high-midrange spectrum is supported via diamond diaphragm drivers, respectively, in the 1-nch Diamond Concave and 2-inch Diamond Concave tweeters. Again, similar sonic properties as in the Omega-F drivers are associated to diamond cone/domes in their stiff diaphragms being ultra-light therefore allowing extended dynamic range and thorough detail retrieval. All the EV-5D's drivers are allowed their full performance potential via high quality crossover design and an optimised cabinet which is extremely inert (via CNC-machined 'Bullet Wood') while being exquisitely finished to the highest standards.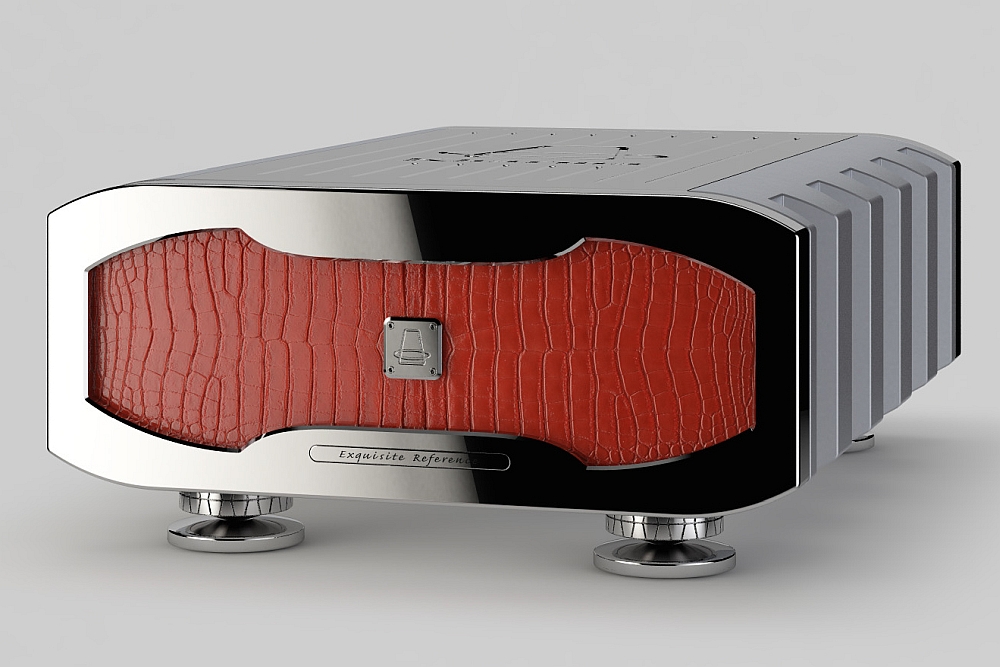 Kharma specifies a frequency response between 25Hz and 90kHz (no parameters provided) while the impedance is reasonably benign at a nominal 4 ohms with a minimum of 2.3 ohms. Efficiency is 91dB while the recommended power is 300 watts RMS and 600 watts maximum.
The Kharma Exquisite MP-1000 monoblock amplifiers (AU$70,000 each) and P-1000 preamplifier (AU$140,000) will be available for audition both at the Castle Hill Hi-Fi store and the International Hi-Fi & Home Entertainment Show Melbourne from 12-14 October 2018.
Australian Distributor: Radiance AV
+61 2 9659 1117
www.radianceav.com.au