Australia's Kyron Audio and DEQX team up for a two-pronged attack at the Rocky Mountain Audio Festival this weekend in Denver where the former will be debuting its new Mercury subwoofer to the American market.
The two high-end audio specialist companies will be showcasing Kyron Audio's highly regarded Kronos system (US$112,000) which incorporates the highly-acclaimed DEQX digital processing technologies (as used in Abbey Road Studios and Studios 301). The Kronos system is an all-in-one solution (barring source) comprising a DEQX-driven electronics Control Unit 'hub' which encompasses Digital-to-Analogue Conversion, room correction, electronic crossover, digital EQ and more. The Control Unit – which is styled in the form of a large and beautifully-built amplifier – also combines preamplification (via DEQX) with Hypex amplification dedicated to driving the unique Kronos speakers.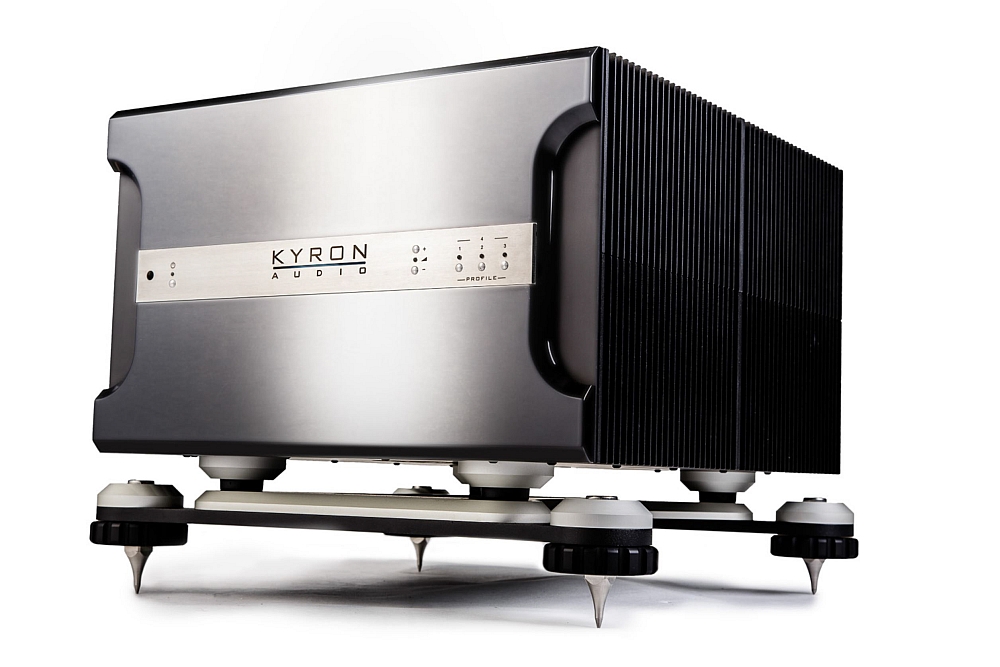 The Mercury subwoofer has been available in Australia for some time now (priced at US$19,900 each) but will be shown for the first time in America RMAF this year. The Mercury subwoofer features an ultra-low distortion and super-light 12-inch cone built to the highest tolerances. The massive motor assembly is based on the same advanced design as used on the Kronos speaker system. The extremely solid enclosure is constructed from a proprietary composite resin and features carbon fibre "reinforcement". As per the usual Kyron Audio design flair, the Mercury subwoofer is no plain square box but features complimentary-to-Kronos curves and gently angled enclosure panels. Also typical of Kyron Audio is the absolutely extraordinary standard of fit and finish, the superb quality of the metalwork and the luxurious overall design.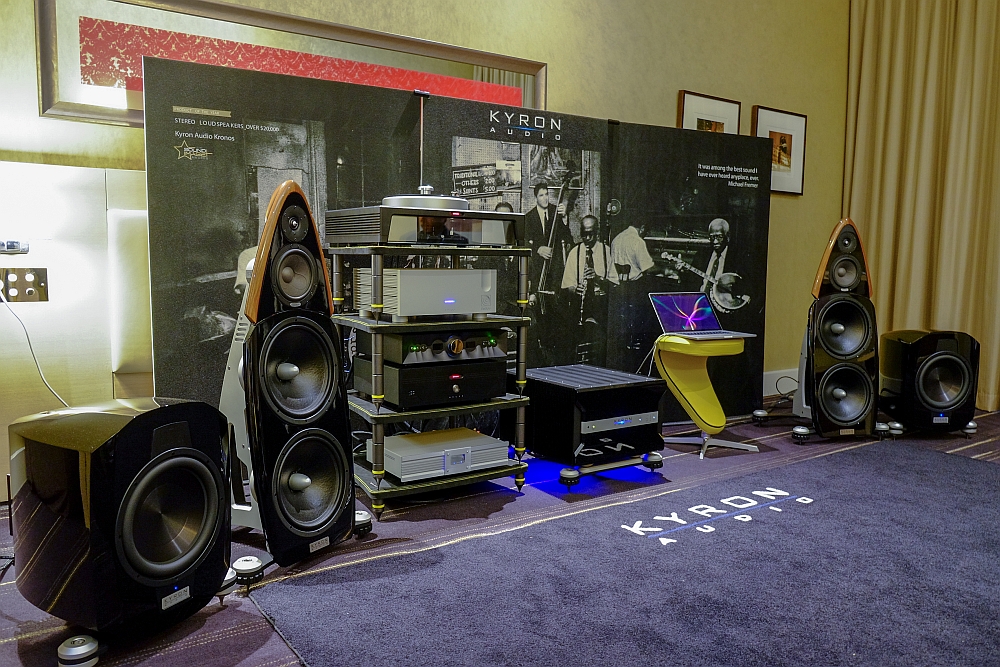 Two Mercury subwoofers supporting a Kronos system at a recent audio show.
The Mercury subwoofer features a USA-made 12-inch driver with a high excursion of 46mm linear peak-to-peak and 64mm maximum while the built-in amplification is rated at 2000 watts maximum output. In addition to the amplifier, the subwoofer also features its own 64-bit 96kHz DSP-based preamplifier which includes parametric EQ, variable time delay and adjustable filter settings allowing precise integration within the context of any room and high-end system.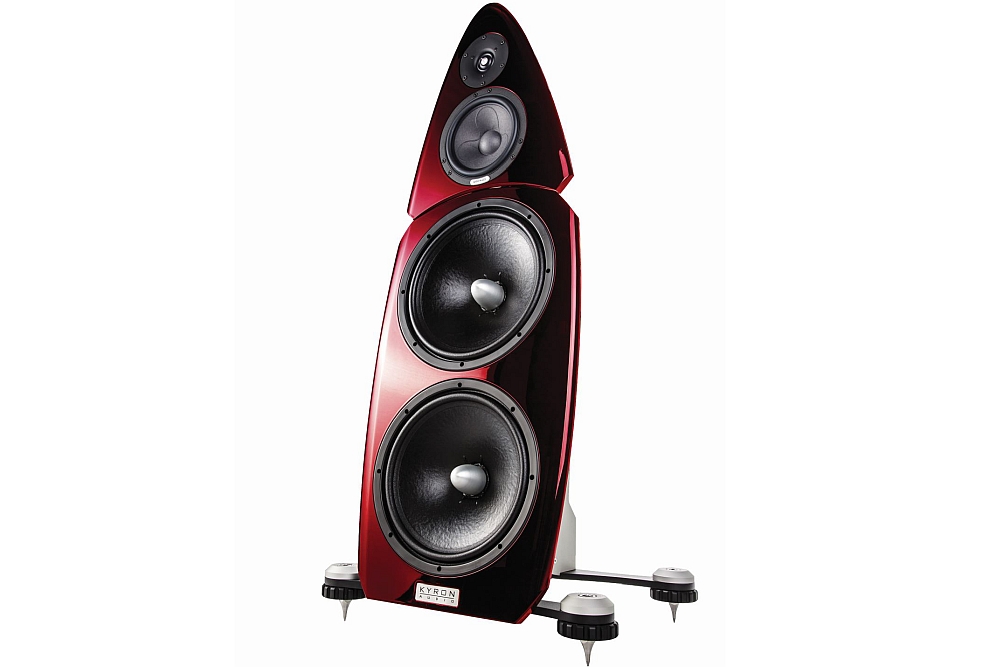 However, the Mercury subwoofer's most natural context would be in terms of its teaming with the distinctive Kronos, an open-baffle dipole 3-way design using Revelator tweeters (front and back) and midrange drivers and twin bespoke 12-inch bass drivers.
The combination of DEQX's digital processing prowess and Kyron Audio's extraordinary design and engineering make for a powerful all-in-one solution (Kyron Audio also supplies its own high quality cable system). Now, the argument is further emboldened via Kyron Audio's dedicated Mercury subwoofer system. In total, this is a dual force that will present a most persuasive option for audio enthusiasts and music lovers at RMAF this year.
Kyron Audio and DEQX will be exhibiting in the Lupine Boardroom in the lobby level.
Kyron Audio
+61 3 9016 2585
www.kyronaudio.com.au
DEQX
+61 2 9905­ 6277
www.deqx.com