As a third model within the McIntosh Laboratory's turntable offerings, the iconic company has announced the new MT2 Precision turntable, soon to join the ranks comprising the highly regarded range-topping MT10 and mid-level MT5.
The MT2 Precision turntable is just about plug-n-play, with the unit being preset at the factory with the correct calibrations such as tonearm height, tracking force, anti-skate force and cartridge overhang for the included Moving Coil (MC) cartridge. The MC cartridge is of high enough output to be compatible with Moving Magnet (MM) inputs which opens up a whole vista of phono inputs within McIntosh preamplifiers and integrated amplifiers. Also part of the package is a clear acrylic dust cover.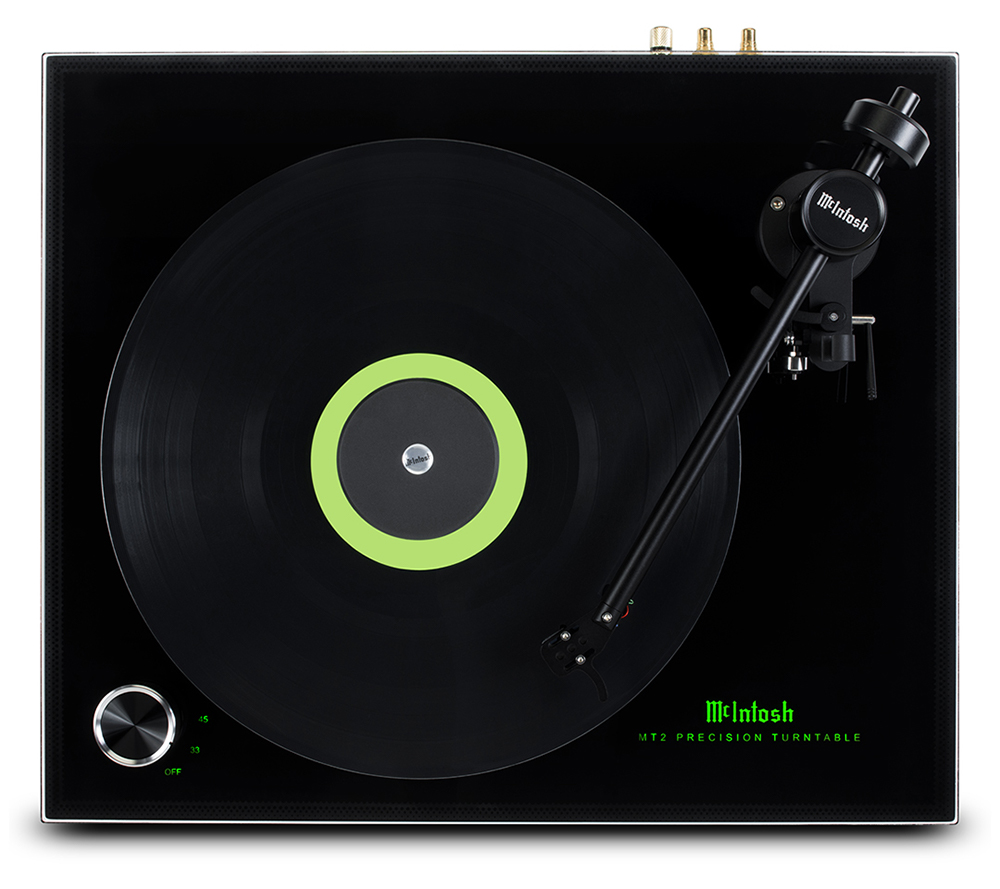 The MT2 is a belt-driven design capable of playing 33 ⅓ and 45 rpm recordings. The "dynamically balanced polyoxymethylene (POM)" black platter is over 1-inch thick (inner platter is precision CNC milled from aluminium) and its thickness, combined with its construction material, is said to absorb vibrational distortion that can potentially introduce playback anomalies. The platter's heavy mass is also said to provide stable inertia for controlled rotation speeds provided by the turntable's motor. Both the inner and outer platter spin on a polished and tempered steel shaft in a "sintered bronze bushing".
The DC motor is driven by an external voltage-stabilised power supply and has been completely decoupled from the chassis which has the added benefit of isolating your vinyl record from mechanical interference. The solid plinth is mounted on a highly compressed wooden base and the combination of plinth and base has been optimised to control vibrational resonance. The base is finished in a high quality black lacquer with thick acrylic plates, through the middle and as a finished top plate, with both providing further resonance control.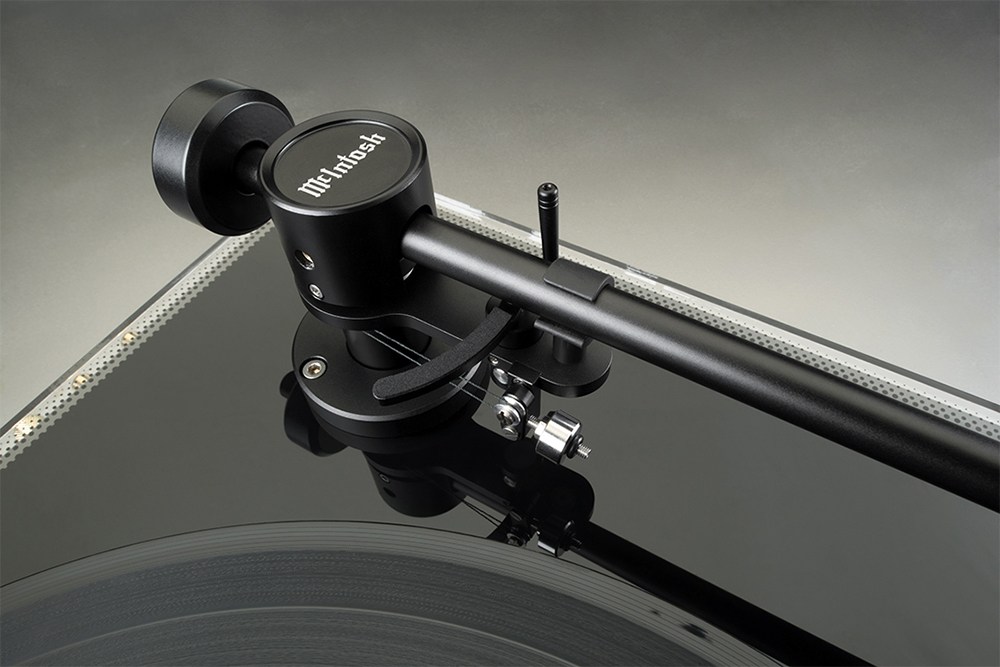 "The McIntosh MT2 Precision Turntable combines the latest in turntable technology and design to deliver both superb performance and accurate playback," Mark Christensen McIntosh Laboratories' Marketing Coordinator told SoundStage! Australia, "A full complement of features allows for all recordings to be reproduced with flawless realism. Its advanced electronic and mechanical design will give many years of smooth, trouble-free operation. A subtle green glow emanates from under the platter and the outside edges of the plinth for a touch of refined ambiance and connection to the McIntosh design aesthetic."
McIntosh is distributed in Australia via Synergy Audio. The McIntosh Laboratory MT2 Precision turntable will be available early Q2 2018 through an established dealer network around the country.
Australian Distributor: Synergy Audio
+61 (0)3 9459 7474
www.synergyaudio.com
Price: AU$7995