Digital specialist x-odos has announced the release of its second generation x|one a new high-end music server featuring a number of improvements and overall refinements over its predecessor.
Designed in Frieburg Germany, the x|one has been redesigned with an aesthetic featuring softer, more rounded lines with the unit being available in black, silver and champagne finishes. As far as playback, the x|one is compatible with high-res files of up to 24-bits/192kHz and DoP (DSD over PCM) while ripping CDs automatically to FLAC on to its inbuilt SSD drive storage. Said storage is available in a number of options ranging from 1TB to 4TB, this last equalling up to a staggering 12,000 CDs. Jitter has been quoted as being less than 1 picosecond.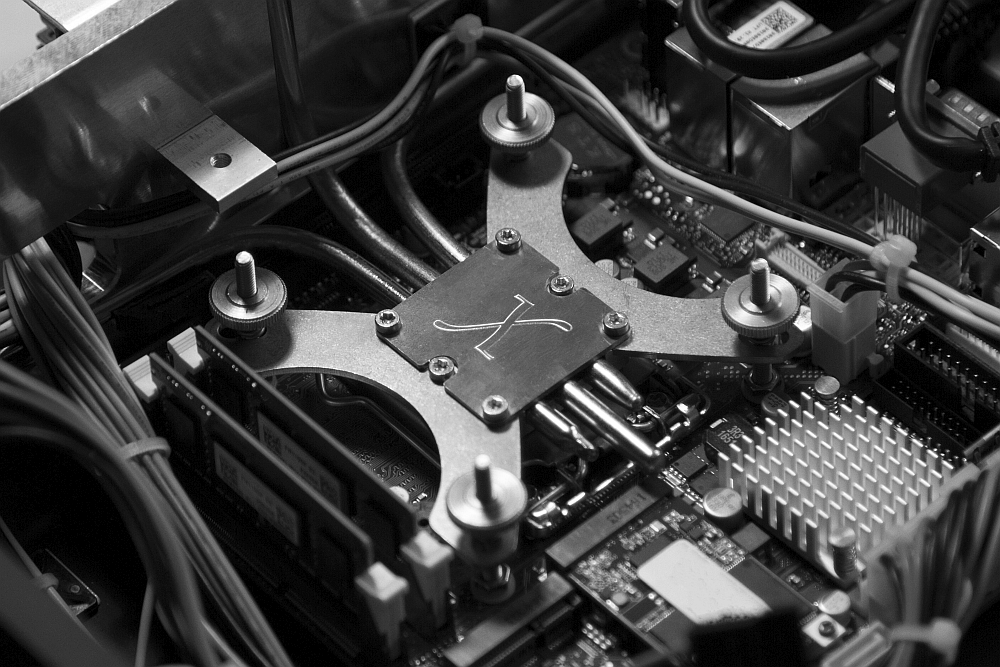 The x|one is compatible with Qobuz, HighResAudio and Tidal while access is via a dedicated iOS App. Digital connectivity is via S/PDIF coaxial and AES/EBU XLR-style connector (Furutech and WBT connectors are used). An Ethernet RJ socket allows connectivity to DNLA local networks for music streaming. Twin USB sockets allow for further external storage capacity. The x|one employs high quality isolation feet by SSC while further vibration distortion is avoided by the use of passive cooling instead of potentially noisy fans.
The shot-peened and anodised casework is of very high quality and is supplied via a local German producer. A laser-milled "x" representing both the company name and the model number is dimmable and back-lit via eight multi-colour LEDs which can be set to either white, green, red, blue or light blue in order to match the lighting colour scheme of other system components.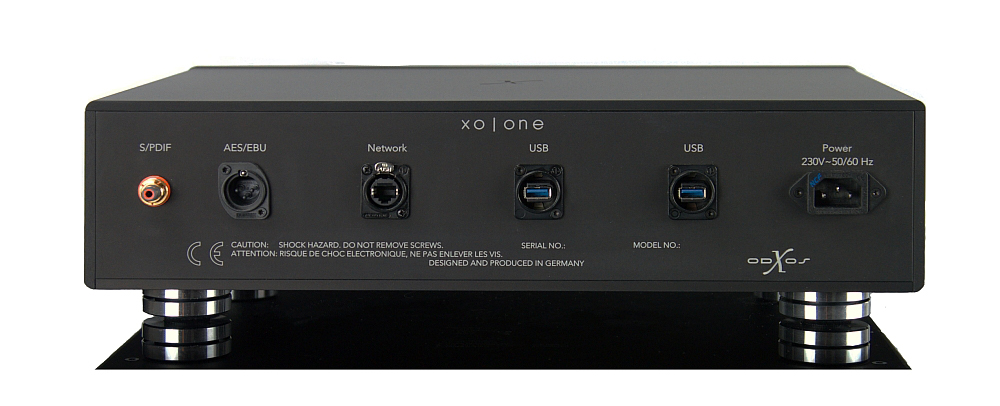 Chris Strom Operations manager at Radiance AV, the Australian distributor, told SoundStage! Australia, "The operation and configuration of the xo|one succeeds thanks to the fully intuitive self-programmed, incredibly simple app for iOS. It combines one's own music collection perfectly with the catalogs of Highresaudio, Tidal and Quboz, and thus provides comfortable access to all high-resolution streaming offerings. In addition to the internal SSD memory, which comes in a capacity of 1, 2 or 4 TB, a second USB A interface is now available to connect external drives."
Radiance Audio Visual is the Australian distributor for x-odos products. The 1TB version of the xo|one retails in Australia for AU$12,500 and will be available via country-wide retailers.
Australian Distributor: Radiance Audio Visual
+61 (0) 2 9659 1117
www.radianceav.com.au
Price: AU$12,500 (1TB version)