California's MSB Technology, a company specialising in high-tech analogue and digital technologies since 1985, has just dropped the news of the soon-to-be-available lower price-point digital-to-analogue converters in the 'Discrete DAC' and 'Premier DAC'.
Armed with co-owners and brothers Johnathan and Daniel Gullman's investments in CNC machines and SMT circuit board technology, MSB Technology has the power and is equipped to design and manufacture digital products at the very state-of-the-art. And indeed, the company's Select DAC, both an industrial design and technological masterwork and thought by many to be among the very best available, reflects the direction MSB has gone in order to produce a statement product.
Now, with the new Discrete DAC and Premier DAC, some of that knowhow has trickled down to these lower priced models. As Daniel Gullman states, "The tradition of building in-house continues with these new DACs, we have not compromised build quality, and we never will."
The new DACs feature technology used in MSB's Prime DAC, itself a simplification of the Reference and Select DACs. Both the Discrete DAC and Premier DAC apply MSB's preferred signal routing directly to the analogue outputs, eschewing op-amps, transistors, or vacuum tubes. This provides a simple and ultra-pure signal to MSB's bespoke proprietary DAC modules' output (two DAC modules for the Discrete DAC and four for Premier DAC) which interface with your amplifier/power amplifier's inputs or active loudspeaker inputs via the DACs' digital volume control.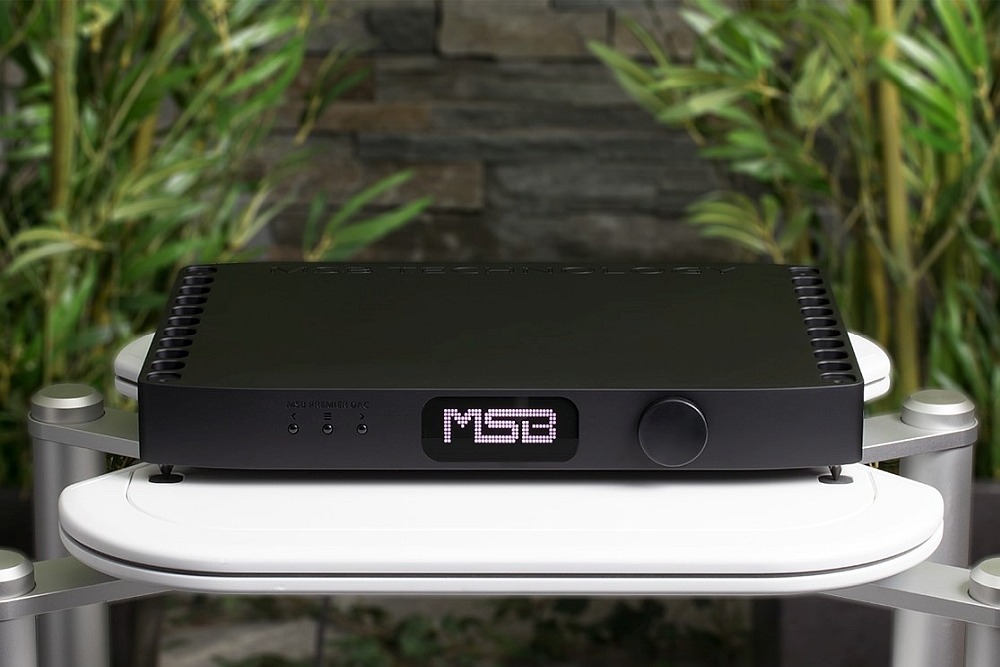 Daniel Gullman added, "The result is the most natural, life-like, high-resolution audio available from any digital source. In fact, the overwhelming observation from listeners is that these digital products sound uncannily like the very best analogue sources." Johnathan Gullman continued, "The Premier DAC is the result of two years of development with the goal to capture some of the magic of our Select DAC."
While in their standard configuration the new DACs will feature the capability to accept two and three input modules respectively (digital inputs only), MSB is developing a soon-to-be-available optional second generation Network Renderer input module which will be Roon Ready, allowing connectivity to NAS drives for music streaming. The Discrete DAC will have the option to upgrade to Premier DAC standard at a later stage or when funds allow. The Premier DAC is upgradeable to accept MSB's higher-specification/lower jitter clock.
The new MSB Technology's Discrete DAC and Premier DAC digital-to-analogue converters will be shipping to customers in Australia in late Q1 2018 and will be priced at AU$13,500 and AU$26,500 respectively. Both DACs will be available for audition at Audio Fidelity's demonstration studios in Melbourne.
Australian Distributor: Audio Fidelity
+61 3 9036 2751
www.audiofidelity.com.au
Price: Discrete DAC $AU 13,500, Premier DAC AU$26,500