New Melbourne-based distributor Fundamental Audio has announced the acquisition of distribution rights in Australia for Germany's Vincent Audio and Italy's Solidsteel racking systems.
Fundamental Audio launched the distributorship company in late 2017 and hit the ground running with two excellent brands. Vincent Audio has a strong following both in Australia and overseas and has earned a deserved reputation for offering well-engineered, attractively-designed products at affordable prices. The company offers solid state- and valve-based electronics covering a wide range of price points.
At the top of the Vincent Audio product range is the 'premiumLine' which features a hybrid integrated amplifier (SV-800) and a two-box phono stage (PHO-8). The mid-price level is filled out by the 'solidLine' and 'tubeLine' products which, as the name implies, provide electronics based around solid state and vacuum tubes from source to various stereo and multichannel amplification. Two value lines are offered in the 'onsetLine' and 'powerLine' products while a 'cableLine' range offers… well, cables. A universal remote control is part of the cableLine range.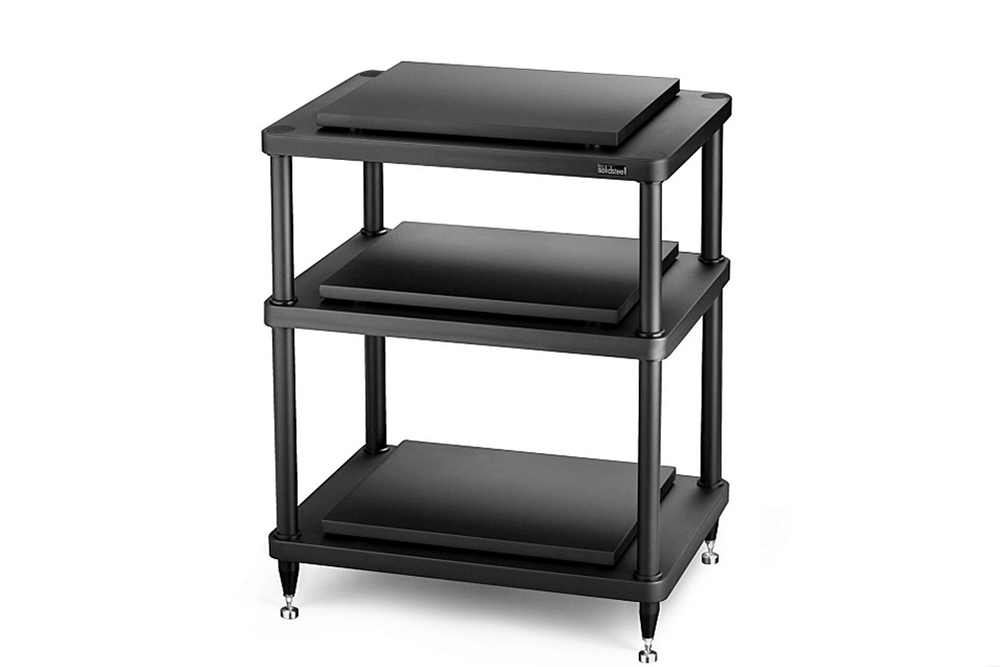 The second appointee, Solidsteel, has been producing high quality steel and wood racking systems since 1990. Solidsteel is a family owned enterprise and the company now offers two ranges of racking systems. The entry point is the 'S' series of audio racks and speaker stands featuring aluminium and steel frame and support construction with MDF shelving. Accessories such as spiking systems are bespoke items available for the S series.
The flagship product is the Hyperspike series which is built to extremely high standards. The Hyperspike Prestige products feature polyurethane-filled ceramic shelving and high grade stainless steel frame work. Dedicated accessories are also available for the Hyperspike racking systems.
Fundamental Audio will be establishing a dealer network for its products around Australia.
Australian Distributor: Fundamental Audio
+61 3 9999 7716
www.funaudio.com.au