The Pure Music Group and Sonic Purity's system configuration was extremely well-chosen. Analogue was fluid and musical via an all-Kuzma rig (just over AU$23K) while digital sounded equally enticing with the Antipodes Audio DX Gen 3 Music Server (AU$6900) and Playback Designs' Merlot DAC (AU$9100). Amplification used was all Audionet in the PAM G2 Phono Stage (AU$8,500), EPX Power Supply (AU$8,500), PRE G2 preamplifier (AU$21,200) and Audionet MAX Monoblocks (AU$28,000). Speakers were the medium-sized floorstanding Gauder Akustik Cassiano Mk II in gorgeous Makassar Ebony (AU$22,700) while cabling was via Argento Flow. The massively-built Ictra Designs KEO rack from Germany looked extremely serious with a commensurate price at AU$54,900! Kii Audio KiiTHREE speakers were on static display at the time of my visit.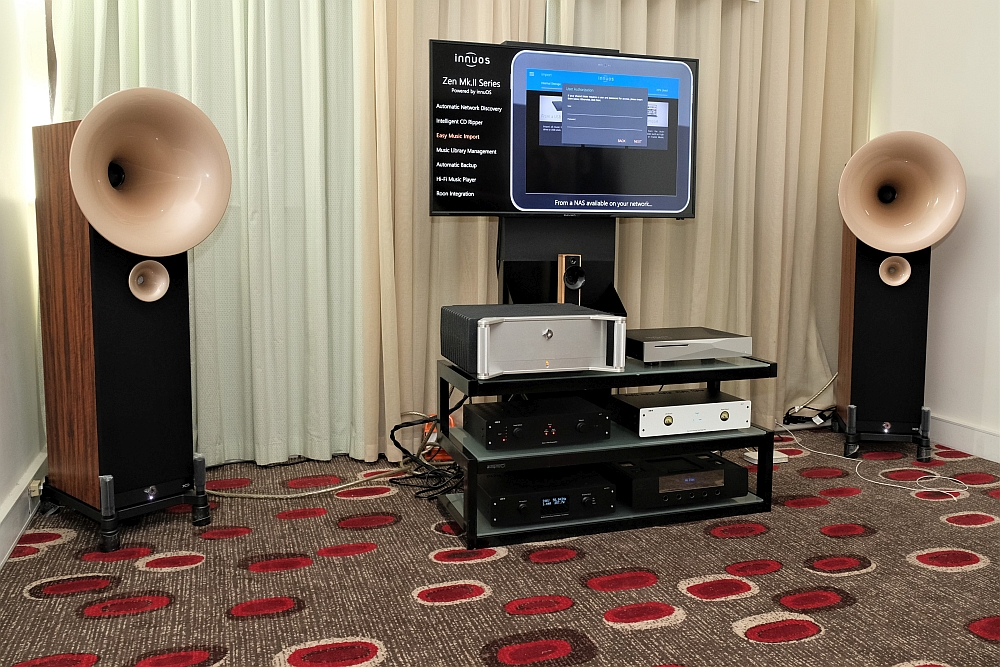 Avantgarde Acoustic Uno XD speakers were doing their dynamic horny thing as driven via the company's own XA power amplifier as mated to Lab12's Pre1 preamplifier. Tunes came courtesy of the excellent Innuos Zenith SE music server and Lab 12's DAC1 Special Edition DAC. Lab12's Gordian power distribution component was used to clean up the hotel's AC. Cameron Keating from Maxmedia, as always, provided the great demo music vibe.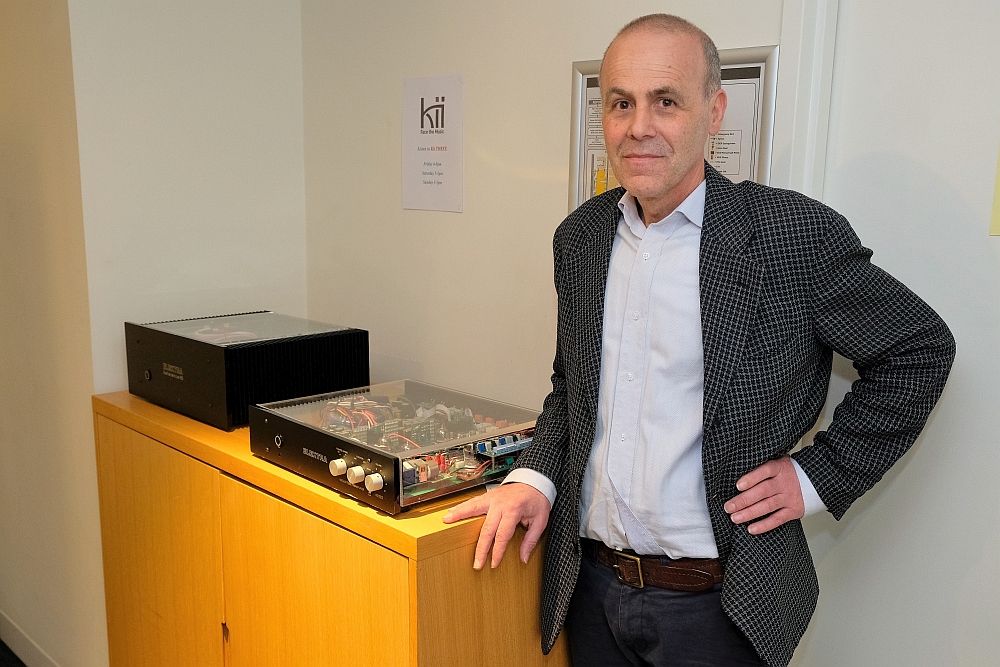 Pictured here is the amiable Arthur Rappos from Elektra. On static display here were the Elektra PNYX balanced ECC88 valve-based preamplifier (AU$3950) and Reference HD power amplifier (AU$4950). Both components featured an acrylic top cover showing the excellent build and component quality within. The purity of signal of the PNYX is preserved via eschewing coupling capacitors (signal's from valve to output) while the Class-A/B amplifier is a dual mono super-low-noise design offering 300 watts per channel. These are very well-engineered products which represent very good value for money.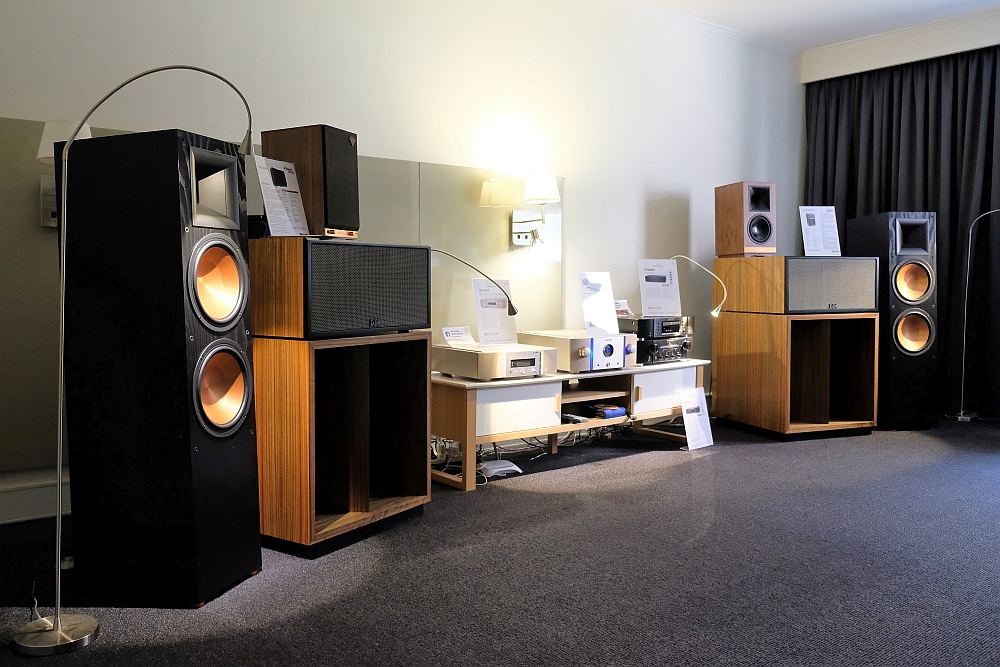 QualiFi, distributors of Marantz, Denon, Thorens, Jamo and much more, showed a high-end team of electronics featuring Marantz SA-14S1 SACD/CD player (AU$4990) and the gorgeous PM-10 integrated amplifier (AU$12,990). Making a comeback is the venerable Klipsch La Scala II (AU$32,000), here reinvented and dragged to the 21st century (the little wireless The Sixes sitting atop). This enduring design piques my interest, being familiar with the original classic…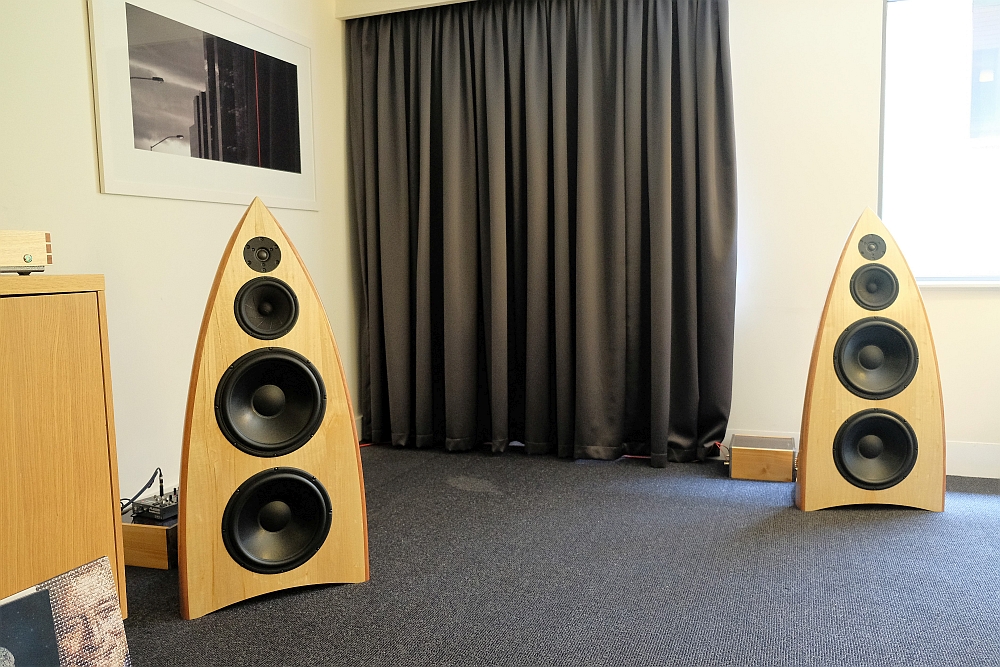 New Australian audio company Neudrum showed its open baffle 'Oceans' speakers (AU$10,000) featuring external crossovers, high quality drivers, extensive frame bracing and a classy 'Silver Ash' wood finish. A matching amplifier built around a wooden chassis is also available from the company. The pair enjoyed a synergistic relationship.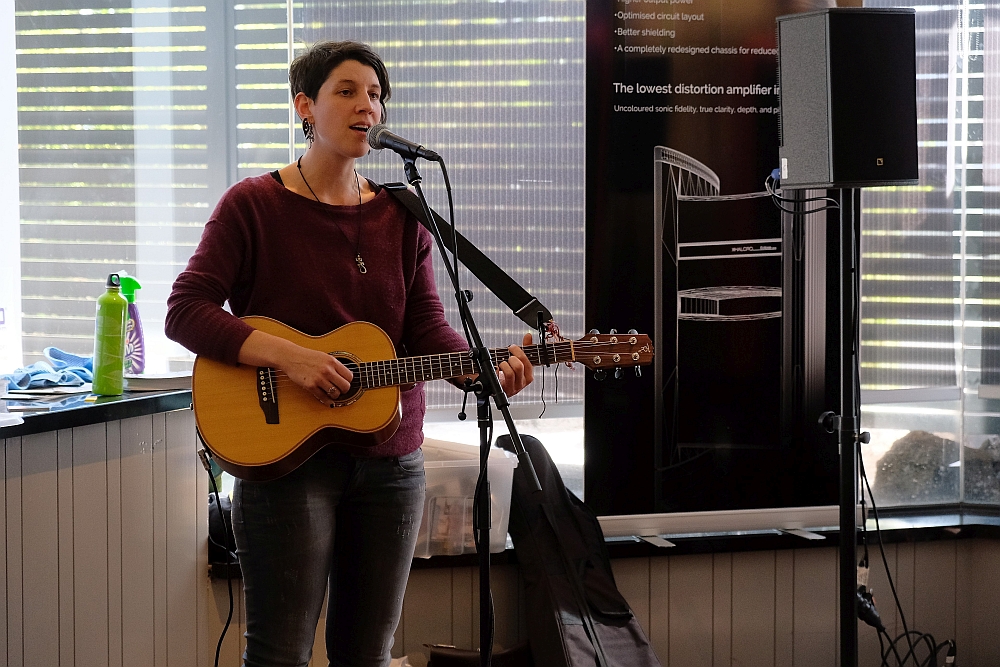 Live music sessions provided a welcome break from all the Hi-Fi and gear-based banter and, at the end of the day, this is what we, through our systems, should be striving to approximate. Sweet tunes came courtesy of songstress Mary Webb whose song writing is both touching and elevating. I left wondering what she'd sound like playing through the Halcro ESL-based system rather than the P.A. Perhaps, that's an exercise for next year…
…Edgar Kramer
Editor-in-Chief
This email address is being protected from spambots. You need JavaScript enabled to view it.