In this writer's view, there were only three high-end audio salons in the Harbour City in the 1990s able to demonstrate a wide sampling of the best high-end audio on the planet. Audio Connection was one. It had the largest and the most diverse representation despite having the most modest premises at the time. Back then, as a wet-behind-the-ears grommet surfing the waves of Sydney's hi-fi scene, I longed for those unattainable pearls of desire. Coral-like beauties, down deep and alluring but beyond my reach on the water's surface, an ocean of crispy greens between us. Yes, Audio Connection was the Barrier Reef of Sydney's hi-fi scene. Expertly curated by my good friend Josef Riedeger, the store was crammed with the best exotica. His generous hand brought those coveted components closer to the shallows, within my reach, where I often delighted in netting them.
Inception
That was back in the day. On any given Saturday morning the small Bankstown store was the crowded meeting place for audiophiles from all around Sydney. And the country. Then, as Audio Connection grew, the store moved to premises in inner-West Leichhardt where eventually, by way of alternate versions in almost adjacent sites, it arrived at its current location on Parramatta Road, now in operation for some years. The store is now in the hands of Nigel Ng, 'Bachelor of Aerospace Engineering' and Josef and Maggie's nephew, who oversees its day-to-day activities. (Oh, and he's not just a rocket scientist, Nigel also holds a 'Masters of Business').
On my casual visits over the last year or so, Nigel had expressed a desire to reinvent Audio Connection with mindful regard for its history. He had an idea. His aspiration to breathe new life into the business spawned the concept of a re-imagination. While Audio Connection was always a well-appointed, modern hub for high-end audio, Nigel's plan would include a widening of the product portfolio and a recalibration of its composition.
New brands were taken-on. Adjustments were made at the mid-level to include products with a view to expand the store's younger clientele, resulting in a sensitivity to a wider selection of complete digital solutions. At the high-end, stock-at-hand was evaluated and major acquisitions were completed.
The new Audio Connection would also include a complete renovation. Nigel envisioned a whole structural re-build in order to provide a state-of-the-art facility for Sydney's audio enthusiast community. There would be remodelling and refurnishing which would also include sales staff and executive offices. It was to be a reboot. A reincarnation.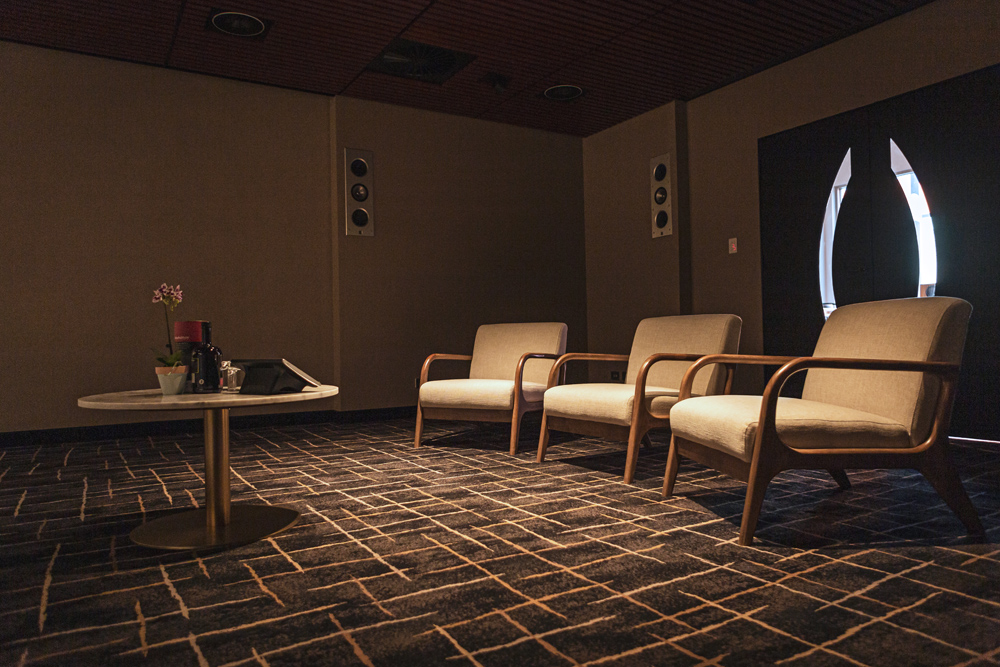 The open single-space showroom upstairs was to be transformed into a multi-studio and administration facility where Audio Connection's selection of exceptional audio could be efficiently managed and suitably showcased. A new… connection to a diverse and loyal client base, built over decades, and which is eager to sample the newest and finest high-end kit in welcoming comfort.
Nigel's vision was specific. A determined plan. So, in order to gain insights into Nigel's imaginarium, I started off by asking him what his targets and aims were for the all-new Audio Connection:
I believe that the high-end audio market has never been stronger. As manufacturers produce products that not only sound amazing but satisfy the aesthetic and stately requirements that modern homes require, and as our systems become easier to use, it increases the size of the market. When building the new Audio Connection, we had that customer in mind. The customer that enjoys music and movies and wants a system that makes as much of a statement as they desire. We wanted to create a space that makes our customers feel comfortable, and to encourage people to just come to appreciate good product.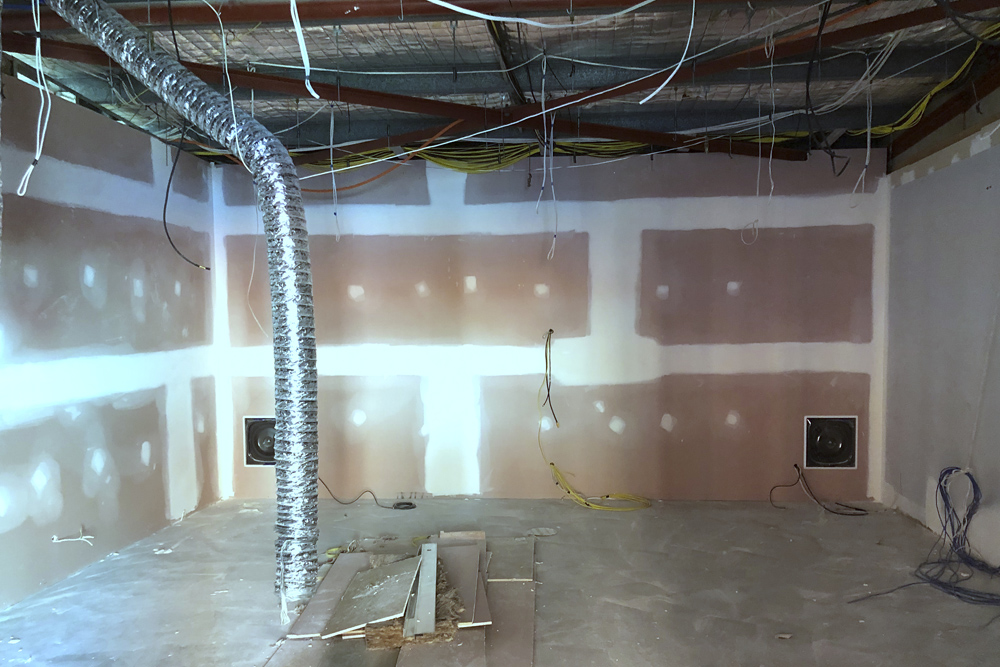 With the concept launching into fruition, I asked what the acoustic considerations, at the early building stages, were planned for implementation.
We're using metal studs to build the walls with a small piece of acoustic damping on each stud to stop it ringing. The walls themselves are packed with acoustic batts from Bradford. In between the Soundchek Gyprock and the studs, there's a thin acoustic rubber-like product that stops the gyprock from directly touching the Soundchek. Comes in a 5 mm-thick roll. In between the two rooms there are four layers of the above to stop sound bleed from one room to the next. The ceiling is made from acoustic diffracting roof tiles on an aluminium ceiling grid. Above each of the tiles there is a thick layer of acoustic damping, 50mm thick, designed to stop sound bleed/echo in the ceiling cavity above. Inside the rooms the external acoustic material is from Sonitus.
The obvious follow-up question was to ask about the number of studios available for gear auditioning…
In total we have six demonstration areas: two multi-function living spaces, two mid- to high-end demonstration areas, one dedicated cinema and "The Gallery", our flagship room.
At the time of writing, Nigel tells me "The Gallery" features dCS, Gryphon and Nagra electronics accompanied by Wilson Audio Alexia 2 loudspeakers and Transparent cable. The Atmos-level home cinema context is said to include Arcam, Hegel and Linn electronics coupled to a KEF Reference architectural in-wall loudspeaker system supported via JL Audio f113V2 subwoofers. Apple TV 4K and a Sony PS5 round out the video capabilities.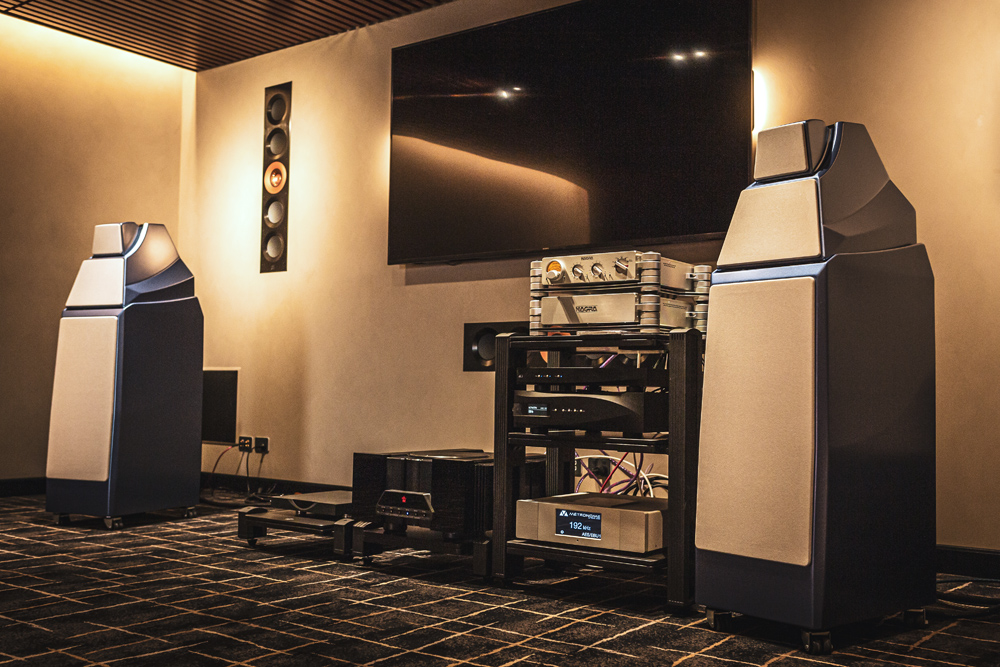 Of course, these times are super-tough for any retail business. At the time of writing Melbourne and Sydney, Australia's two largest cities, are in a strict full lockdown. In Sydney's case, it's been eight weeks with no sign of any reprieve.
I am an optimist. Nothing lasts forever and soon, yes hopefully very soon, this nightmare will be over. However, I was curious to learn how a store like Audio Connection, with its long history and massive client base, goes about handling the challenges of the pandemic.
We've spent the past 35 years building a business that focusses on the mid- to high-end, which involves not just the product, but the level of service. We've had to adapt a little bit, as we can't have customers in for live demonstrations, so we're instead offering programs like our 'Trial At Home', which offers customers the ability to loan product to see if it suits them in their system. This has been hugely popular.
Another avenue we have been offering is "let us demonstrate it for you". If a customer is interested in a product, we can set up the system for them in the showroom and give them notes on what we're hearing. I think why this has worked well is that we're offering relative comparisons, rather than absolute comparisons. Everyone tends to understand when we say "setup X is better than setup Y", compared to "setup X sounds like this". Having said that, we can't wait to have customers back in store - we've got a whole heap of new products that have arrived recently and we can't wait for everyone to see and hear them.
But by far and away, the biggest thing that has made dealing with the pandemic easier is the team. Having the support of Janson, Michael, Jojo and the rest of the guys here have made so much easier. I'm extremely grateful to be part of the team here at Audio Connection.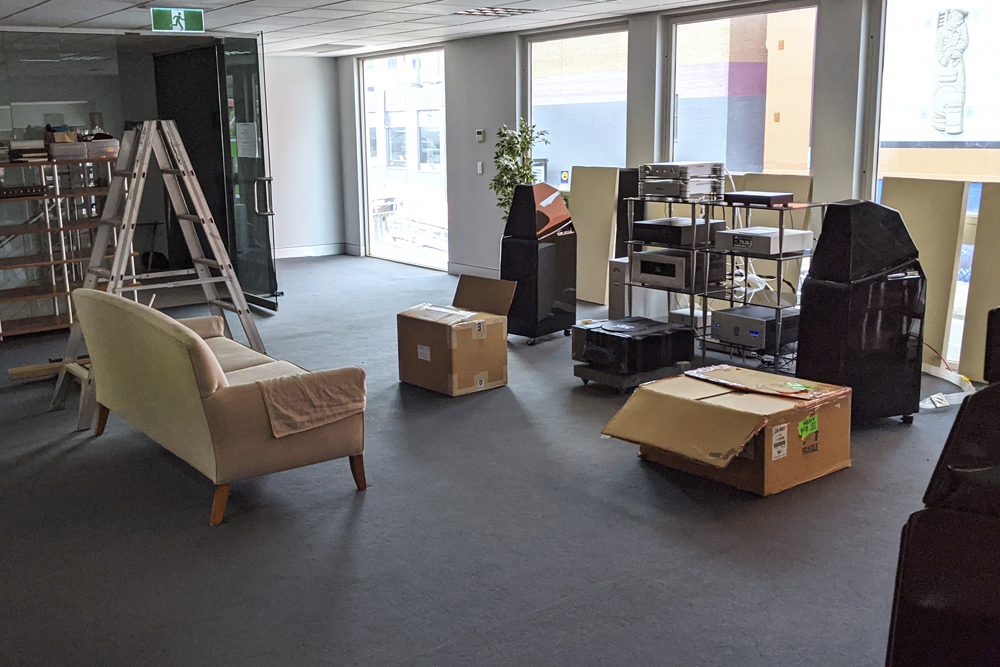 The old showroom space where products were peppered around the periphery
The revival of the retail space led me to ask whether there were plans for casual special events in the new showroom. I expected the answer to be a strong yes, given this is a trend with audio stores with large client bases and a finger on the audiophile pulse.
Absolutely. We're deeply connected with a lot of the manufacturers in our industry which gives us a lot of direct access to engineers and product designers. We also have plans for a lot of other type of events other than hi-fi, but you'll have to wait and see! [I can imagine a few well-oiled-with-classy-scotch game nights are on the cards - Ed]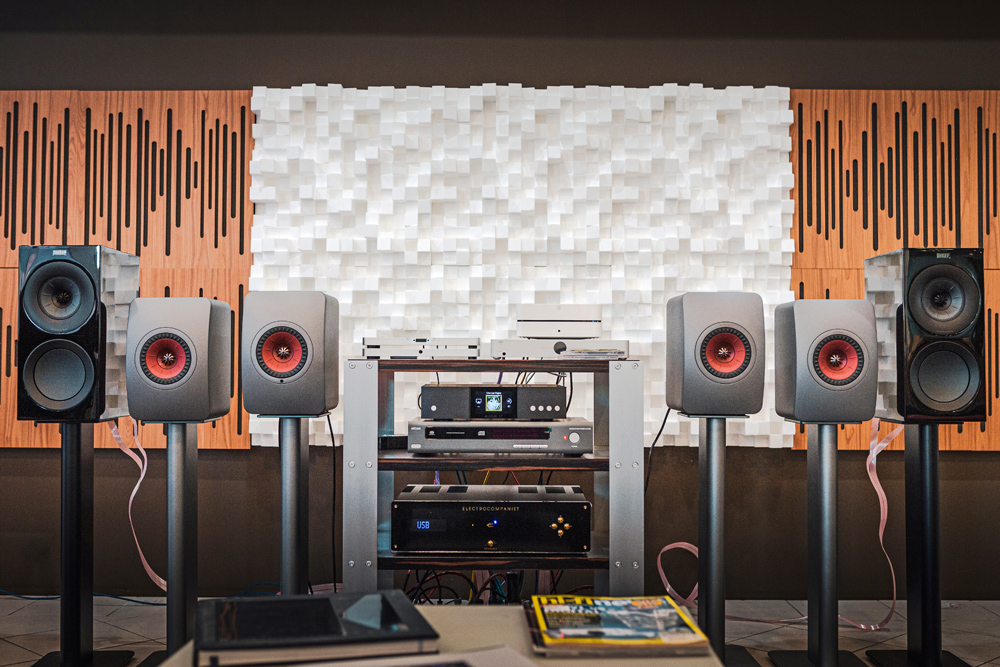 Conclusion
I recall visiting Nigel pre-lockdown to check-out the progress. The store was in the initial stages of the build and in disarray. Exposed air ducts snaking around ceilings shedding drooping cables, bare concrete floors and open-wall stud beams everywhere. I never doubted the final result would be something remarkable but, at the time, it was a challenge to visualise it.
But Nigel's vision was clear. And the final result is evidence of his imaginarium being… powerful. While I haven't as yet visited the new Audio Connection – few people have due to lockdown – the images depict a luxuriously streamlined conduit to music appreciation and enjoyment. A place where I, and Sydney's astute music lovers, will joyfully let our own imaginations soar.
… Edgar Kramer
This email address is being protected from spambots. You need JavaScript enabled to view it.
Audio Connection is a retailer for Arcam, Ayre, Barco, Bluesound, Burmester, Chario, Chord Electronics, Clearaudio, DALI, Dan D'agostino, dCS, Definitive Technology, Estelon, Gryphon Audio, Hegel, Isoacoustics, Jadis, JL Audio, KEF, Linn, MartinLogan, Nagra, Nordost, Pass Labs, Transparent Cable, VTL and Wilson Audio among many others.
Audio Connection
515 Parramatta Road
Leichhardt, Sydney
New South Wales 2040
+61 (02) 9561 0788
This email address is being protected from spambots. You need JavaScript enabled to view it.
www.audioconnection.com.au