Here is a gallery of 10 notable exhibits that caught both my ears and eyes. These exhibits performed well in terms of sound quality while possessing many other attributes that appealed to me – be it design, fit and finish and overall presentation.
So, at the end of the day (or three days) these rooms were very good by any show standard. Of note, pardon the pun, indeed.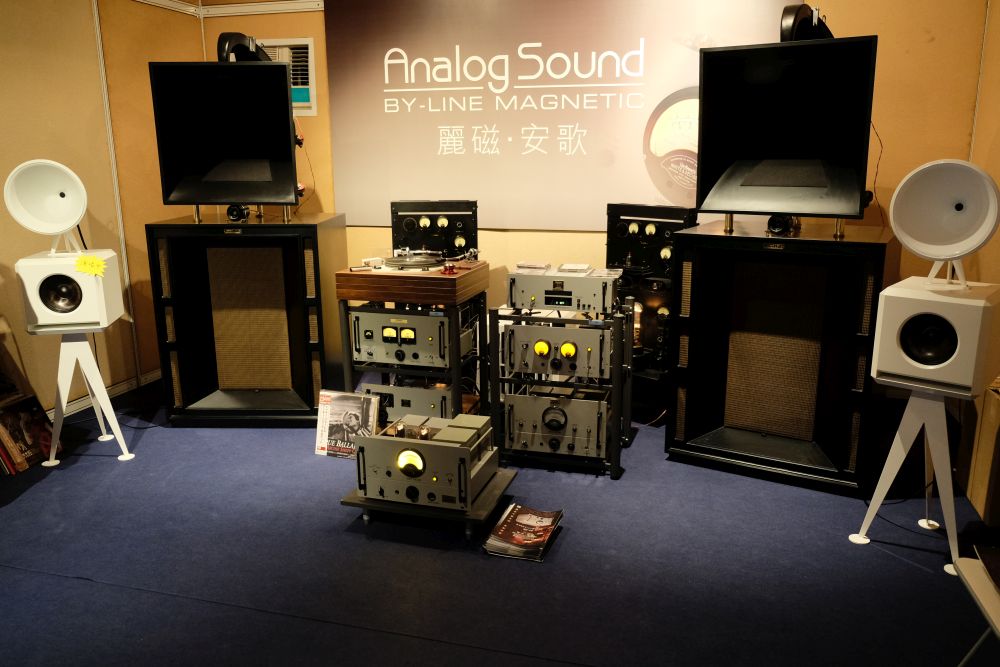 If the vintage look is your thing Line Magnetic are all over it. Valve goodness and meters, handles and horns to the max. A somewhat romantic sound but with oodles of detail and attack.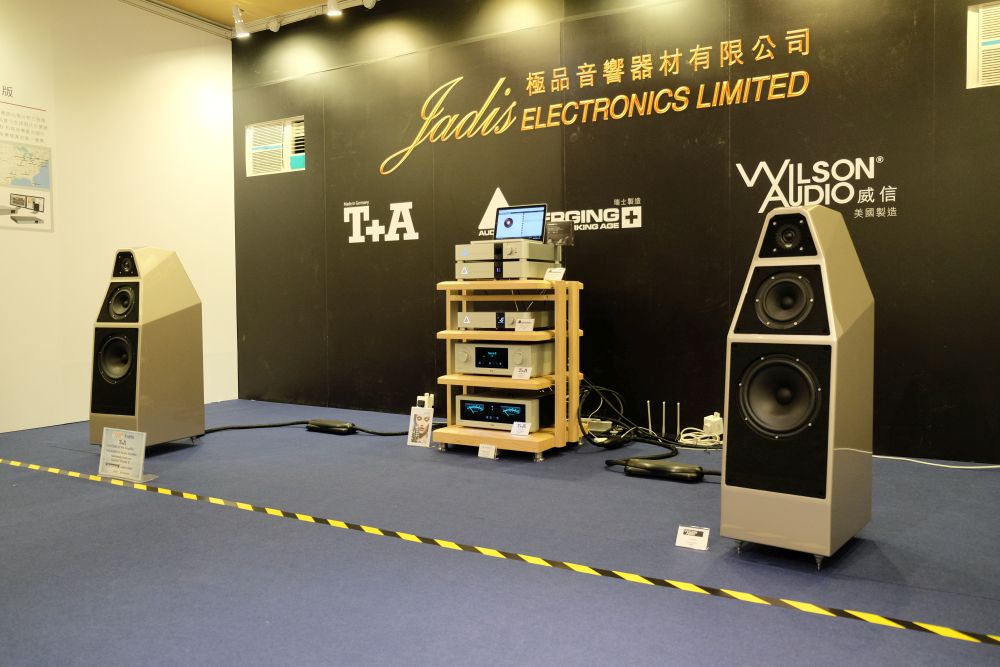 Merging Technologies and T+A showed with Wilson Yvette speakers tied in with Transparent cable. The system was dynamic, detailed and spacious, especially on a drum track heard as I entered. (Jadis Electronics Limited)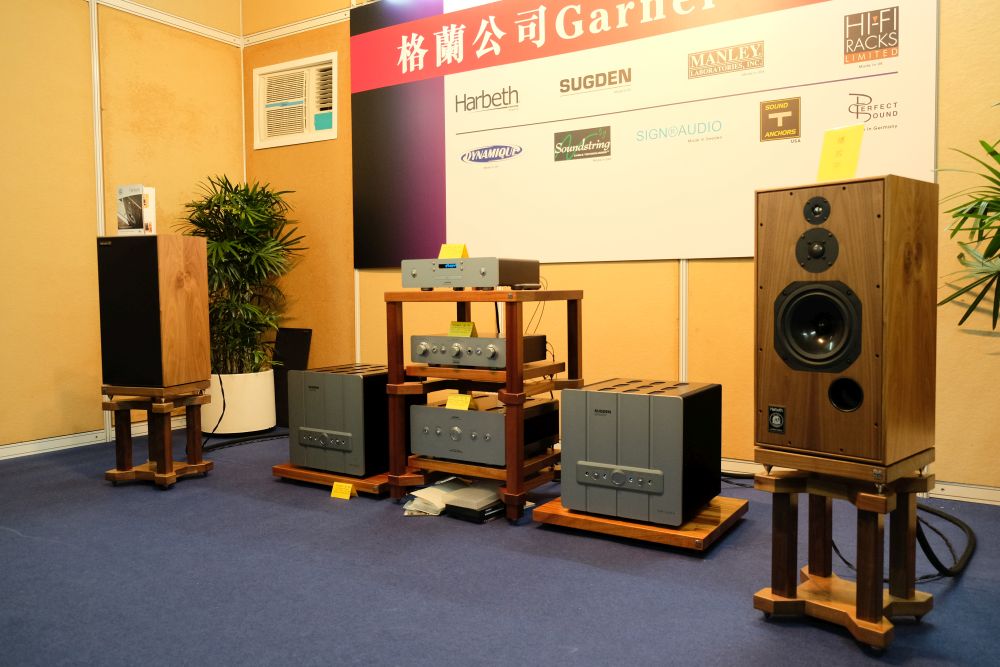 The monster Class-A monoblocks from Sugden were the last chain of command (upstream componentry also from Sugden) driving Harbeth speakers. As is typical of the brands, vocals were extremely seductive and layered. (Garner Company)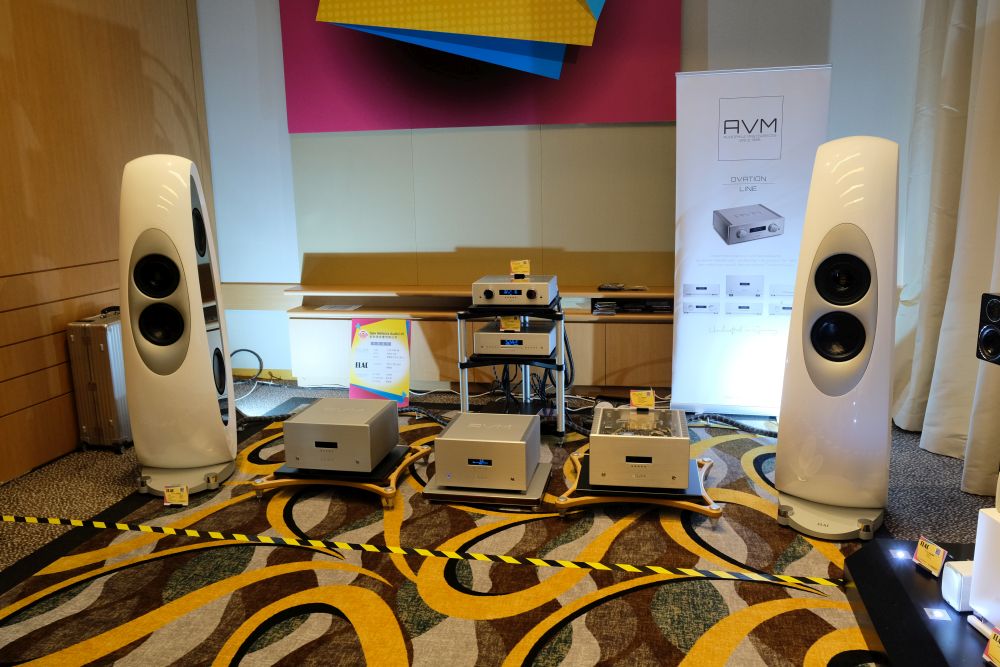 AVM's top-end Ovation electronics drove Elac's massive new Concentro speakers with Inakustik cable and, here, the sound was fast and ultra-detailed but not in a cold analytical way. (New Wellwick Audio)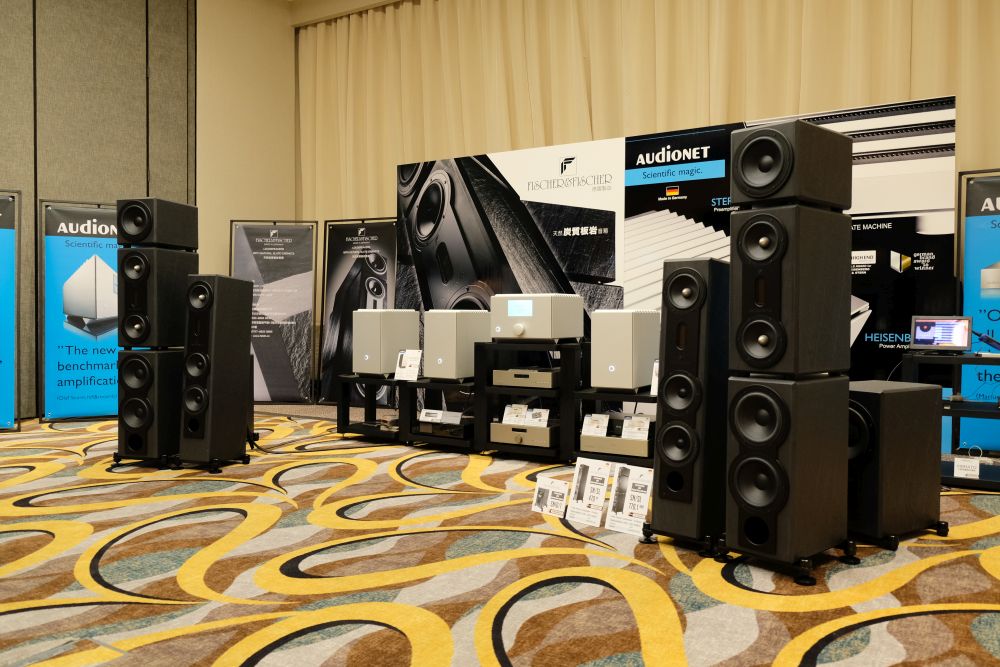 Recently, Audionet released its flagship Stern preamplifier and Eisenberg monoblocks. Showing here with Australia's DEQX's digital wunderkind HDP-5 (Audionet's top Planck CD player) and Fischer & Fischer modular speakers which were large scale big bass producers.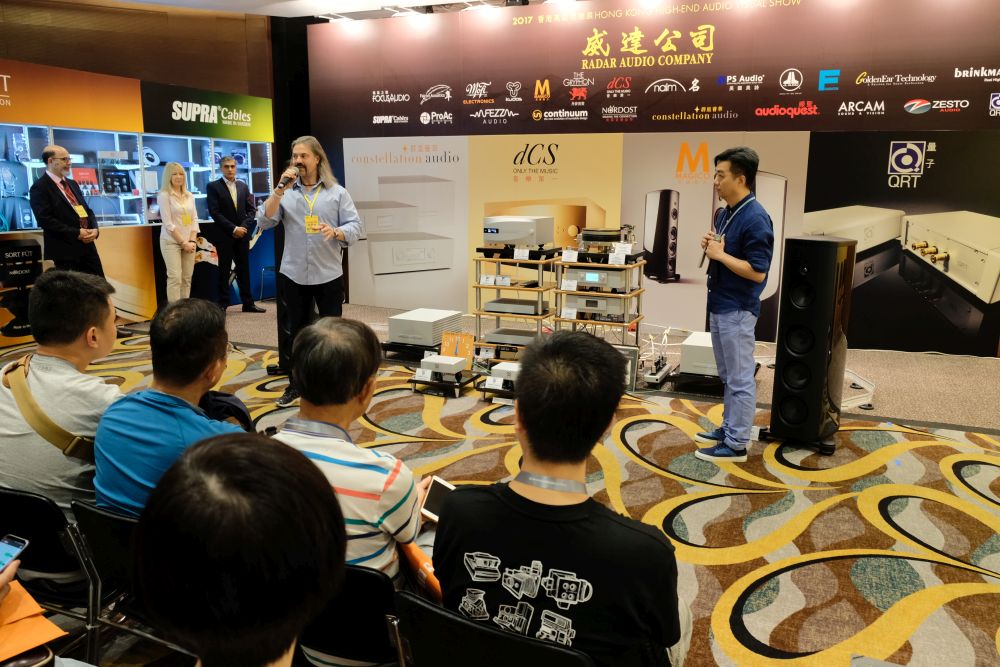 Radar Audio is one of Hong Kong's largest retailers and they showed top-end dCS with Constellation Audio amplification, Nordost cables and Magico's stunning M3 speakers. Nordost conducted its usual A/B cable and accessories demonstrations which were conducted by Bjorn Bengtsson. (Radar Audio)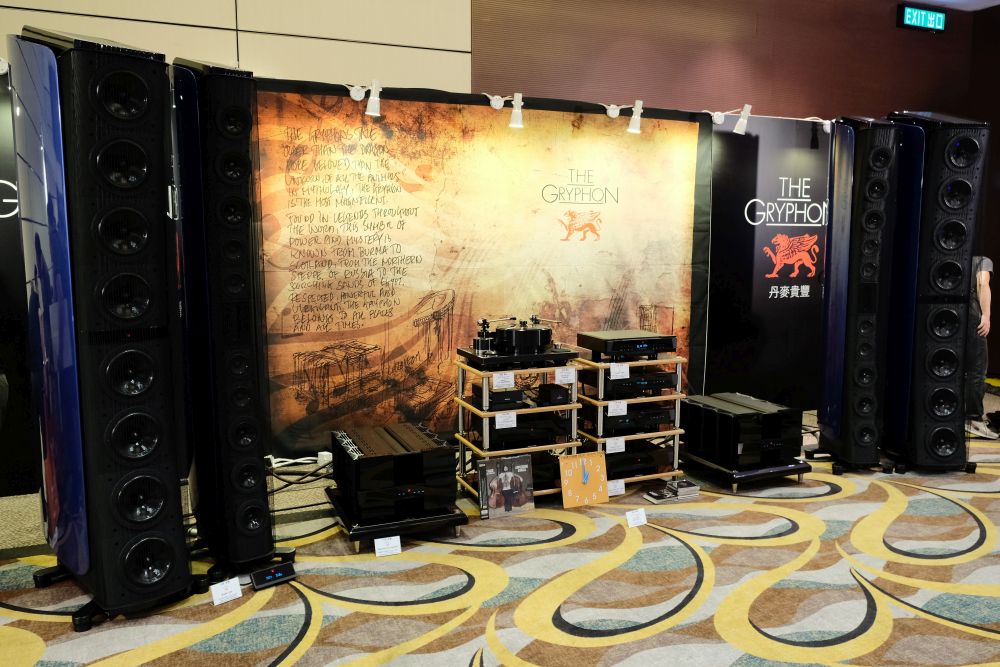 Big blocks of 'dark matter'? No, it's a full Gryphon system (except for the Brinkmann turntable) made up of Kaliope DAC, Pandora pre and Mephisto monoblock amplifiers strangle-holding the new and massive four-box Kodo speakers. (Radar Audio)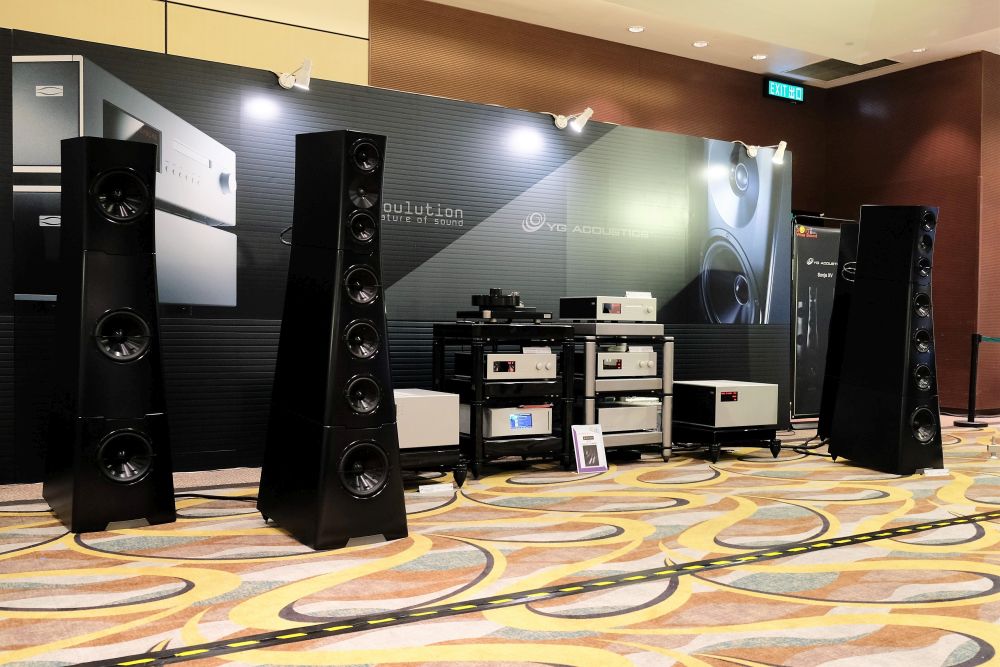 The new YG Acoustics Sonja XV (eXtreme Version) speakers were sounding big and powerful and very resolving driven by solid Soulution electronics. This is a very large four-tower speaker system built to the usual YG Acoustics standards and featuring the company's latest driver technologies.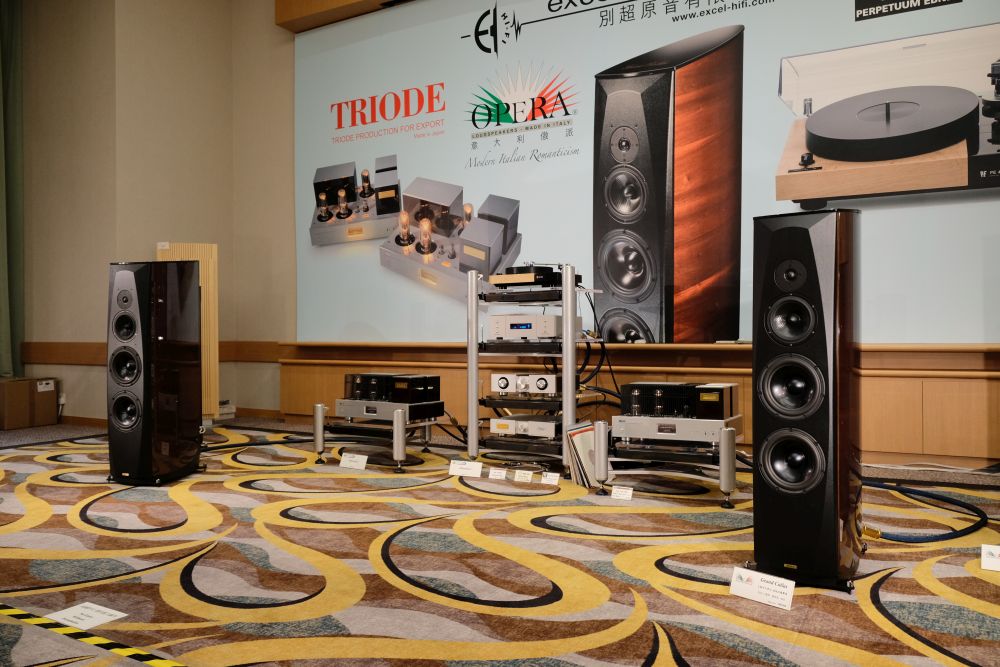 Japan's Triode and Italy's Opera teamed up to produce a rather seductive sound with great tonal balance and punchy bass. Analogue via Perpetuum Ebner PE 4040 turntable from Germany. (Excel Hi-Fi)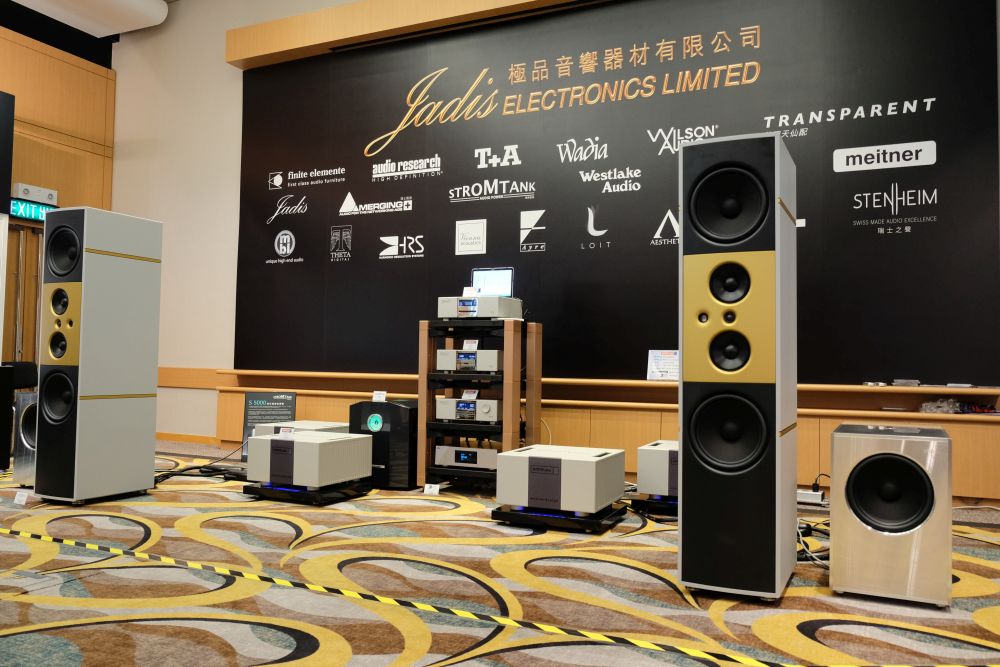 A full Meitner/EMM Labs system drove Steinheim's Reference Ultime speakers from Switzerland with support from ready-for-production Stenheim subwoofers on either side. Stromtank power filters, which are very positively 'vibing' right now, were used to clarify AC.
. . . Edgar Kramer
This email address is being protected from spambots. You need JavaScript enabled to view it.