As much as the headphone space in the low-to-mid price levels is somewhat oversaturated with products from around the world, the high-end echelons are a freer, more open space, where a few companies are able to stretch the boundaries of technology to create special products. MrSpeakers is one of the latter and from the company's entry points, right up to the flagship electrostatic headphones, there is umm… loud and clear evidence of very clever engineering.
At an event in Sydney's Leichhardt, new MrSpeakers distributor Advance Audio Australia, represented by General Manager Nigel Ng with support from his sales and marketing team, re-launched the brand to the Australian market. Visiting our shores for the first time was MrSpeakers' President Andy Regan who sat down with SoundStage! Australia for a chat and a reintroduction to the company's technologies and design philosophies.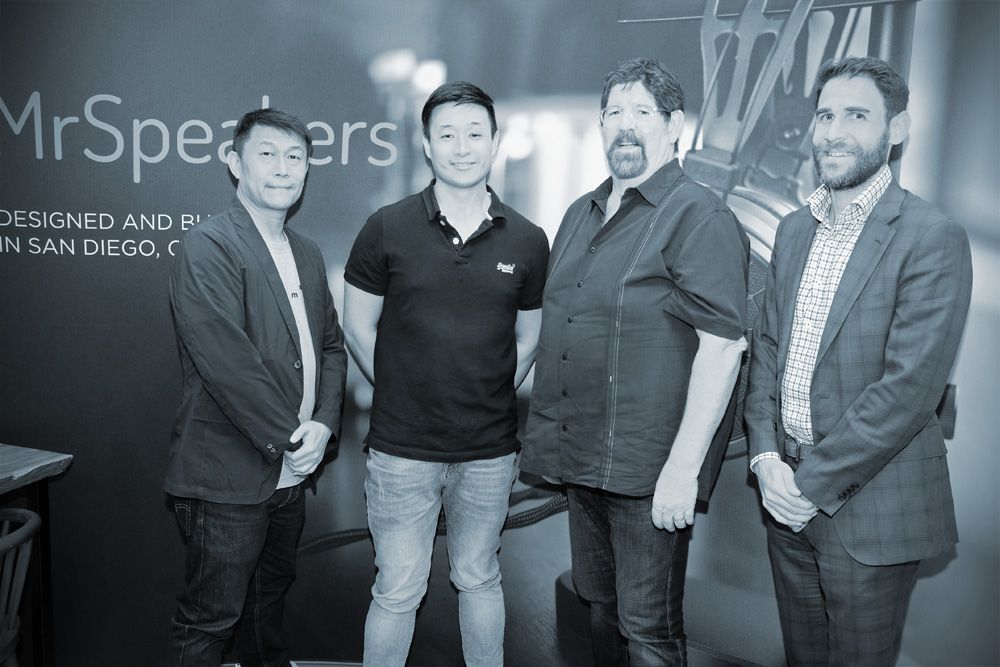 From left: Chord Electronics' Robert Wong, Advance Audio's Nigel Ng, MrSpeakers' Andy Regan and Radiance AV's Chris Strom
It was enlightening to hear Regan's in-depth music-based background when, back until the mid-80s, he was monitor engineer for bands such as Lynyrd Skynyrd, Fleetwood Mac and later U2 and Lady Gaga among many others. Subsequently, Regan moved to high-end consumer audio. From there, his career led to his involvement in the engineering and development of the landmark Beats headphones. There's a solid audio and music-based back story to MrSpeakers from Regan's angle while Founder Dan Clark's own comprehensive credentials come from his electrical engineering background, his engineering work at Apple, decades of electronics design and his passionate involvement in the 'Head-Fi' community at large.
As Regan told this writer, following the massive success of Beats by Dr Dre, the headphone market exploded. However, MrSpeakers was spawned out of a desire to explore performance at higher levels and, as a progression of that mission, to produce a Planar Magnetic and electrostatic drivers of the highest order. In particular, large investment went into developing an electrostatic driver that would be able to provide the dynamics, punch and extensive soundstage that Clark desired and which he found lacking in most other designs. That led to engineering a bespoke magnet system for the larger-than-usual electrostats. The new technology, as applied to the Voce headphones, went on to garner awards by the major audio publications from around the world.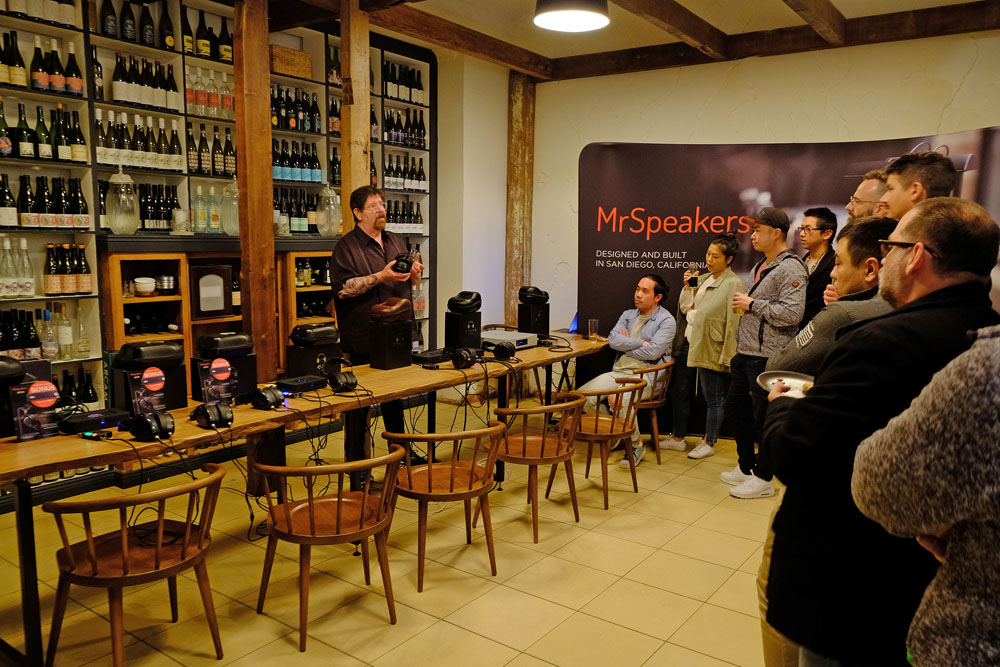 The MrSpeakers event was supported by Chord Electronics' superb DACs and headphone amplifiers – among them, Mojo, Poly and Qutest – where they facilitated playback on a number of 'stations' for the enjoyment of the VIP guests. Also making its mark on the flagship setup with MrSpeakers' Voce headphones was Chord's excellent Hugo M-Scaler. Representing Chord Electronics was Head of Asia Pacific operations Robert Wong and Chris Strom General Manager at Radiance AV, importer of Chord Electronics in Australia.
At the listening stations, yours truly was impressed with many of the headphones on demonstration. Of course the flagship Voce setup was superb, with MrSpeakers' proprietary electrostatic drivers really showing their stunning resolution and spatial qualities. Also a highlight for this writer were the impressively dynamic, open and resolute Ether Flow headphones which are Planar Magnetic designs featuring bespoke driver technology.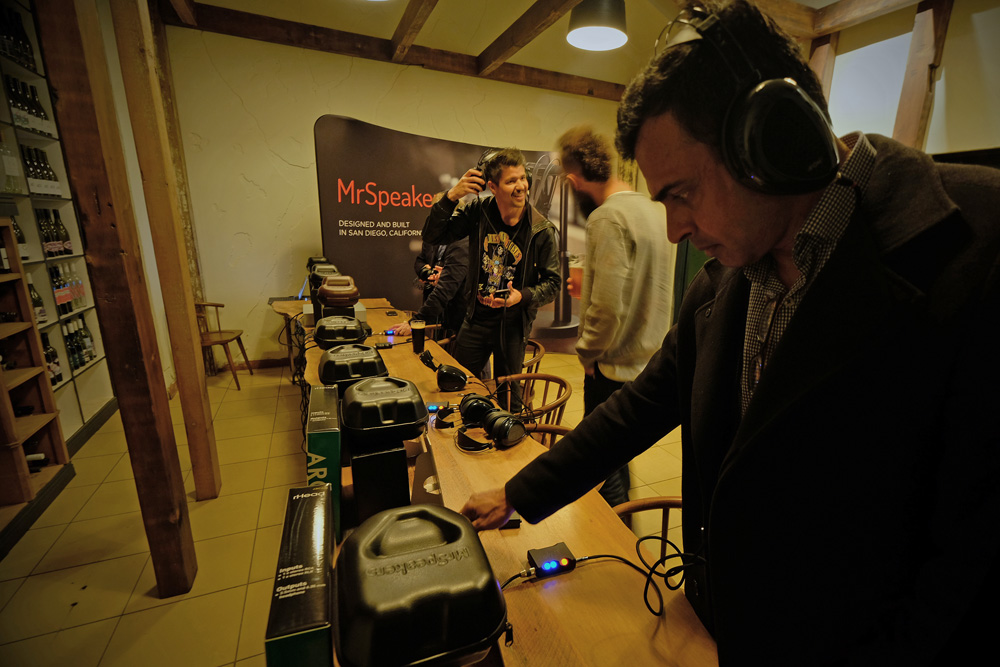 Advance Audio Australia has launched with substantial stock levels and, I'm told, further impending shipments due to arrive very soon. MrSpeakers headphones are available around the country via an established network of audio specialist retailers.
… Edgar Kramer
This email address is being protected from spambots. You need JavaScript enabled to view it.
Australian Distributor: Advance Audio Australia
+61 2 9561 0799
www.advanceaudio.com.au