Greetings from the Blue Mountains! Man, it's been a full-on three months since SoundStage! Australia launched! Australia and our South Pacific region has seen a whole stream of important high-end audio events and many an overseas visitor has landed on our shores. Add to that SoundStage! Australia's own varied website's activities – and it's taken off, I must thankfully say while also thanking SoundStage Network's Doug Schneider and team – it's just as well the aura of serenity and mindful harmony of the Blue Mountains continues to both revitalise and maintain my impetus to joyfully expand the content-rich site that it's steadily becoming.
Last week I attended the official launch of the new Bowers & Wilkins 700 S2 speakers (you can read the story here) which marked an important occasion for Bowers & Wilkins Australia seeing that this was the first event – and a very crucial one – for the newly-established local subsidiary (Lars Hundborg CEO Bowers & Wilkins Group Asia was at hand for a catch-up). The brand has an extremely high profile in this country, and deservedly so, when you take into account the quality of this global giant's line-up. As I write, I side glance at both the flagship 702 S2 and standmount 705 S2 speakers and marvel at the quality on offer both construction- and technology-wise. Stay tuned for upcoming reviews of these extremely interesting speaker products.
Back in late July, Sydney hosted the Australian Hi-Fi & AV Show, a major event which saw many of the country's distributors and manufacturers gather in the ritzy Hotel Intercontinental to showcase some of the high-end's best. Enthusiast attendance saw robust numbers, from all reports, making for a healthy reflection of the local industry's status quo. To reinforce this, the countdown is on for the International Hi-Fi Show Melbourne in November which promises similar audio fare but with a few distinguishing events to mark a point of difference.
On a personal note, I've travelled far and wide. A full day's red eye flight saw me in Cambridge, UK where I was fortunate enough to receive invitations to visit both Arcam's and dCS' headquarters (sponsored by Advance Audio). The companies share a devout dedication to developing and engineering products that reflect, within differing market sectors, the best achievable offerings. Learning the machinations and meeting the outstanding people of these excellent representatives of high quality audio was profoundly enlightening (oh, and reassuringly, I emerged victorious from a pool/8-ball comp, commiserations Andy Moore…).
From there I travelled to Asia's premier audio exhibition, the Hong Kong High-End Audio Visual Show. And boy, is high-end audio buoyant in that region. I'm talking about over 30 thousand attendees over three days. That's High-End Munich numbers in a more concentrated time and space. And the very best in audio was on display, with company heads and VIP visitors from the world's biggest names in audio.
While on shows in our region, in the last three months strongly-supported audio events were held in China, the Philippines, Malaysia, Thailand and Singapore with a second show in Hong Kong. And, as this becomes live on SoundStage! Australia, I have several local industry colleagues visiting the ever-developing audio show in Tokyo Japan.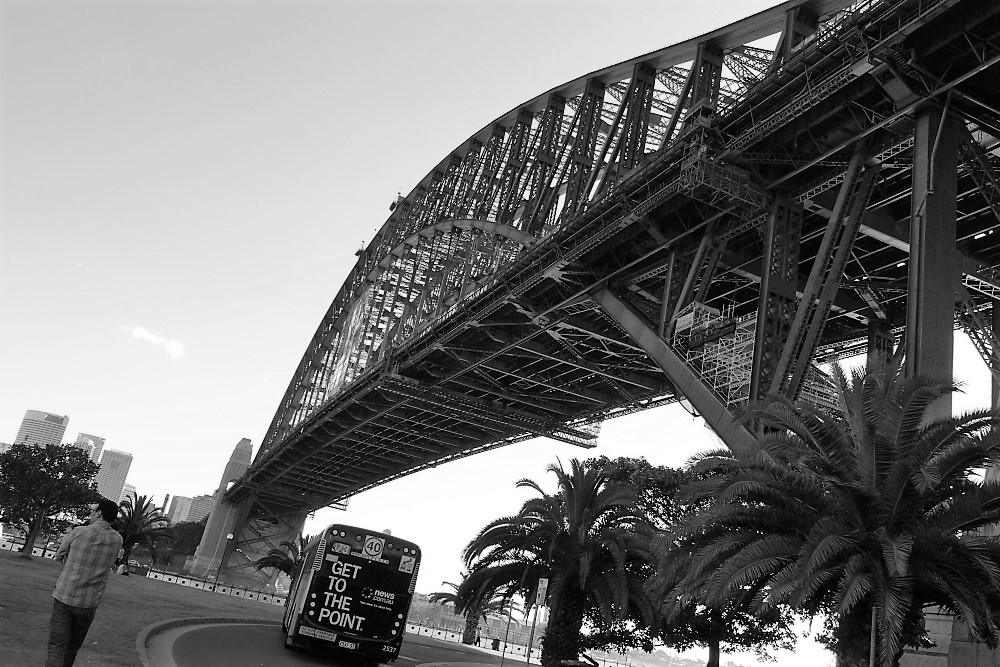 My last engagement was dinner hosted by Radiance AV at one of Sydney's oldest and favourite watering holes, the Australian Heritage Hotel, in the old part of town – called The Rocks – with Chord Electronics' John Franks and designer Rob Watts who visited our shores to partake in extreme sports. Well, a Harbour Bridge climb, actually, but the view from up there is rather vertigo-inducing – thankfully the tour is conducted with tethered gear… Franks and Watts are safely back home in the UK with, hopefully, unforgettable memories and, by now, their enfeebled livers fully recovered. Who said the high-end audio business is no fun…
… Edgar Kramer
Editor-in-Chief
This email address is being protected from spambots. You need JavaScript enabled to view it.