The Harbeth P3ESR mini-monitor traces its origins to the iconic BBC-designed LS3/5a although it's anything but a legacy product. In 2017, the Harbeth loudspeaker company is celebrating its 40th anniversary, a testament to the sonic staying power of the still independent UK company founded by the late Dudley Harwood who was then head of the BBC's legendary loudspeaker R & D team. Since the mid-1980s, it has been singularly steered by Alan Shaw, also a former BBC employee, intent on radically advancing the art of loudspeaker design while building on traditional BBC advanced learning.
In 2017, Harbeth has a small but stable line up of five UK built studio monitors of which the 2-way P3ESR is the smallest. Each model is distinguished by its use of proprietary UK-manufactured RADIAL2 driver technology. But to treat this speaker as 'entry level' is to grossly underestimate its sonic performance in many musically important respects. For people into music with small to medium-sized rooms and/or who value vocals and acoustic music, in particular, the P3ESR may well be, like its venerated LS3/5a forebear, an end game product at a very reasonable price.
Children of
The diminutive 'shoe-box sized' LS3/5a was originally designed by the BBC for outside monitoring of speech in vans and other cramped conditions where headphones (of the day) were unsuitable. Bandwidth limited, it was nonetheless soon found – and to many listeners including myself is still found – to be surprisingly musical and engaging in a domestic application with uncoloured mid band neutrality and musicality that, on a well preserved sample, can leave most modern rivals in the dust. Ironically, the number 3 as denoted in many subsequent iterations of the LS3/5a platform, is BBC code for a product designed to be used remotely rather than the studio. Make that my own home then.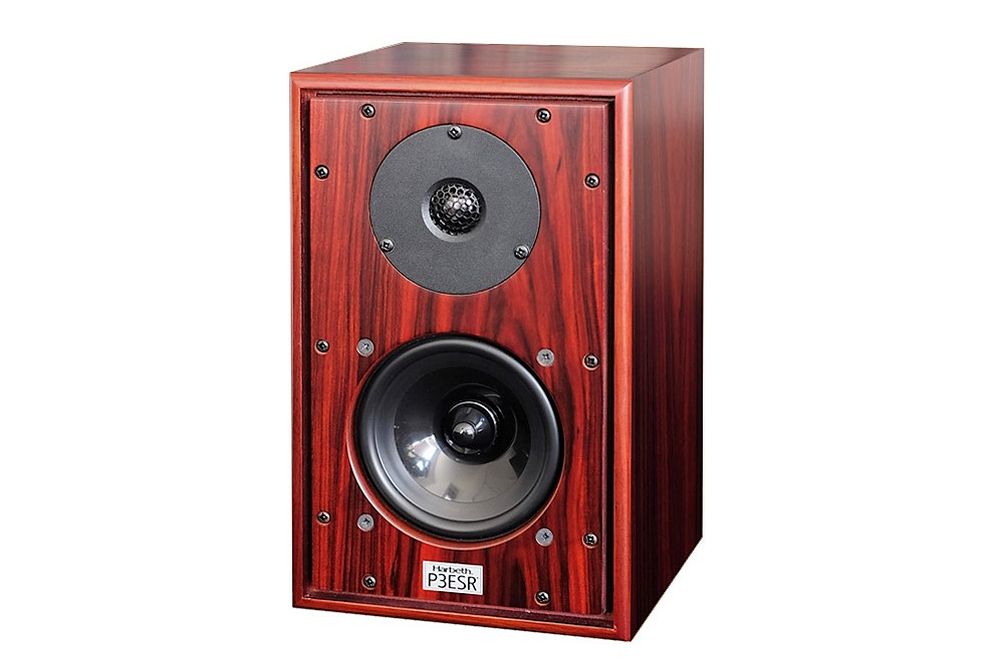 In a 1979 article by David Prakel in HiFi Answers magazine:
It is said that Dudley Harwood would always take the first opportunity to butt nto a technical discussion about some technical development and say 'Yes but what does it sound like?' And this could well be the maxim which determines the performance of a BBC design.
But truth be told it has no low bass, a lumpy, bumpy upper bass and its treble tends to the raggedy. Not unsurprisingly, it sounds best with tube amplifiers and worst with rock programme due, a tad, to its comparatively slow, lagging bass.
As sources for the original bextrene plastic cone specified for the LS3/5a began to dry up (these days, very much pun intended), Harwood and the BBC's Research team began to investigate polypropylene as a potential replacement and indeed, the Harbeth company was founded to commercialise it. However, according to Harbeth's website, while polypropylene "makes great shampoo bottles", a distinct sonic disadvantage of that material's "rubbery molecular structure is a perceived tendency to dry out the 'presence band' just below the transition to the tweeter, a range from which the listener interprets the airiness and freshness in music".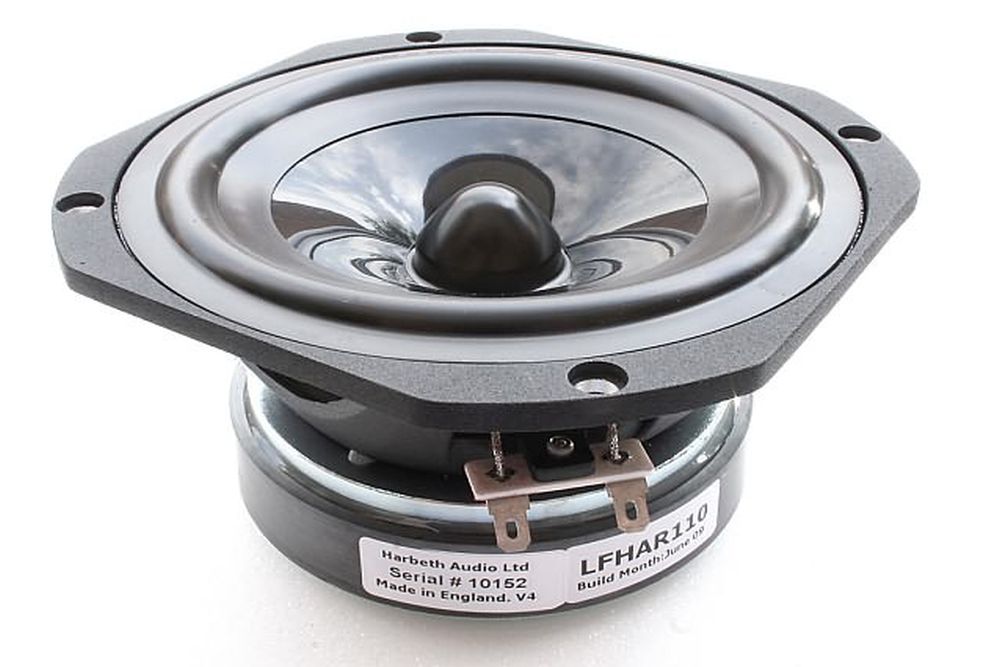 According to Shaw, and it's difficult to disagree with him, cone material defines the sound of the speaker more than any other factor. His quest for the ultimate transparency and detail, extensive ongoing R&D while still drawing on the deep knowledge of the BBC engineering tradition has culminated in the proprietary RADIAL2 composite polymer driver that is so crucial and unique to the warm, enveloping but detailed and natural Harbeth sound of today. Just one listen to PJ Harvey's raw but compelling debut album Dry aptly demonstrates that the P3ESR can, within its design parameters, "Sheela Na Nig" like no LS3/5a would (nor could, but for the BBC's venerable John Peel) have dared.
Other key ingredients of the sound of the P3ESR, and the Harbeth sound generally, includes adherence to thin wall, critically damped, rectangular traditional BBC researched cabinet design with a removable front and back affixed by cool looking perimeter screws. The cabinet is made of real wood veneer laminated onto MDF. Shaw believes heavy rigid cabinets store energy and release it where it's audible and/or sound dry and cold. He is a frequently entertaining and informative contributor to the Harbeth User Group site wherein he has asserted that BBC thin wall construction "is a completely different animal to any other modern cabinet. Nobody with an eye to cost reduction (and a simple stress free manufacturing life!) would choose this type of cabinet". The speaker is available in a variety of real wood veneers, my review samples being the most expensive, a Gibson dark cherry SG-like rosewood option. (Actually it's far superior to most Gibson guitar wood these days, lamentably). The finish is amazing; fit for, and resembling both acoustically and to touch, an heirloom quality musical instrument (that isn't your typical modern day Gibson).
And, like the LS3/5a before it, the crossover is a complex "multi- function" (equaliser) comprising five inductors, ten capacitors, and three resistors resulting in surprising bass extension, flat frequency response, and even tonal balance with a stated frequency response of 75hz to 20kHz +/- 3 dB measured in free space (as designed) with the grill on (as recommended) but low sensitivity of 83.5 dB/1W/1m. The impedance, however, is a moderate 6 ohms making it easy to drive with real world amplification from 15 watts per channel and power handling is 50 watts.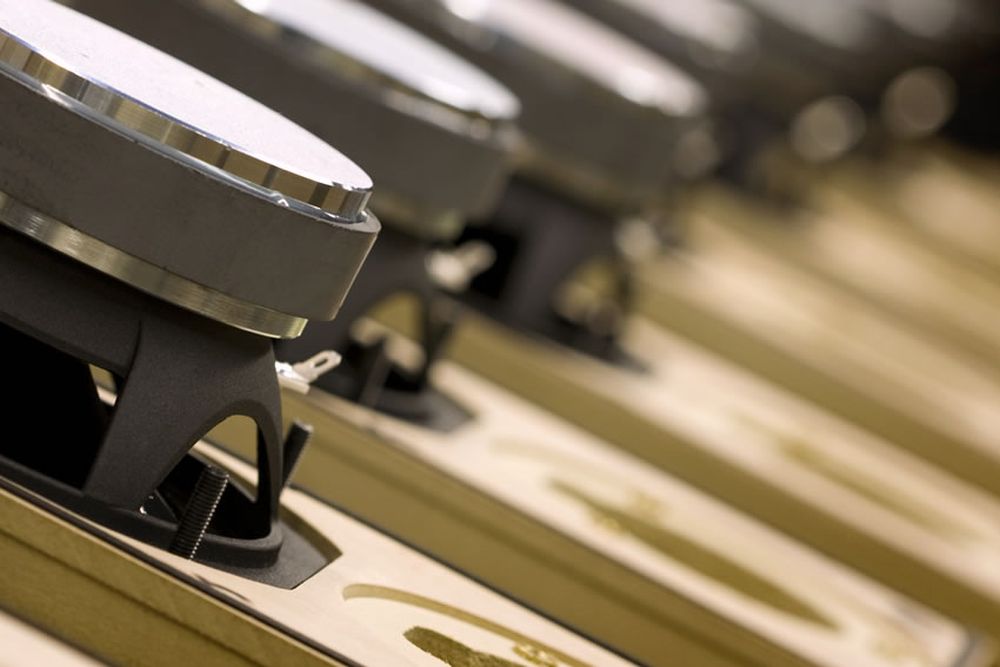 The two speaker drivers are a 0.75-inch ferrofluid-cooled aluminium domed tweeter which is reputedly sourced from SEAS (with mods spec'd by Shaw) protected by a black hexagonal grill and the 5-inch mid/woofer cone with its RADIAL2 diaphragm material is mounted by external screws from inside the sealed cabinet on a wholly veneered baffle. The binding posts on the back are single pair 4mm gold-plated types. Finally, Harbeth recommends leaving the acoustically transparent grilles permanently on. On rock music, I left them off, preferring the sharper and more forward sound afforded the Devil's music.
The P3ESR were supported by spiked light and rigid Hi-Fi Racks wooden stands, free-standing along the long wall of our medium to large warehouse apartment, in a nearfield configuration about 1 m from the back wall for the best bass balance. To describe or use the P3ESR as 'bookshelf' speakers is a misnomer.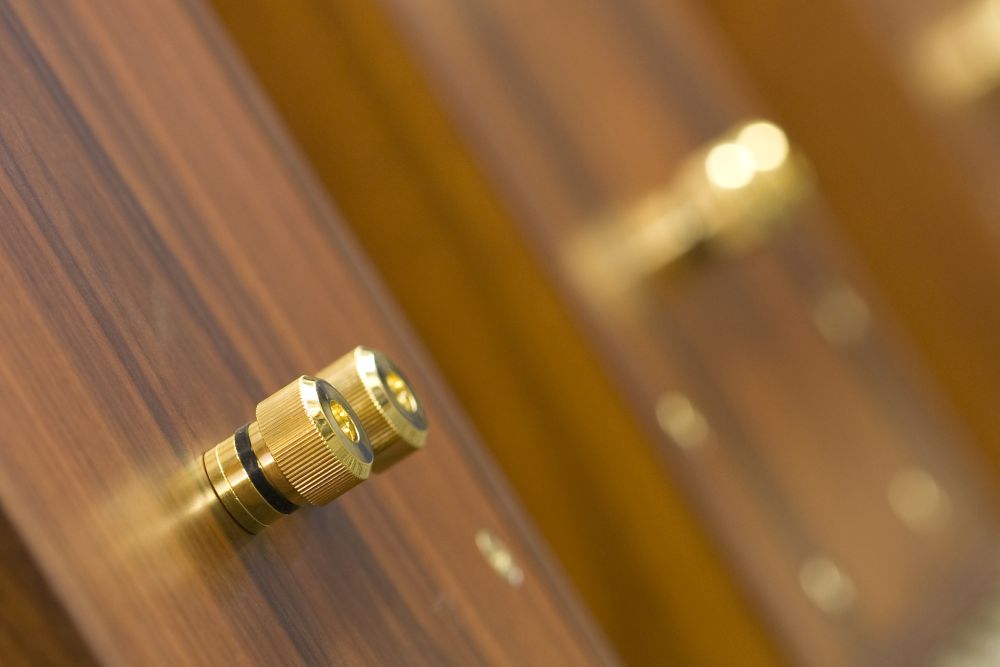 The VTL MB-185 Series III monoblock amplifiers sounded majestic and had incredible resolution with the Lilliputian P3ESR, but the price differential between the two was perhaps unfair and at times exposed the speaker's well-judged design compromises a mite too explicitly. The Pass Labs XA25 'single ended' power amplifier has slipped seemingly imperceptibly into the Pass Labs line. It represents a bridge between the inspired First Watt Series and Nelson Pass's main line. The XA25 is a fast, stable and exceptionally dynamic little power amplifier that worked wonders with the P3ESR at a commensurate price point. I really dug using both. Lively but unstintingly neutral speaker cables from Vermouth Audio (again, remarkable quality for the price) or Nordost Heimdall 2 really woke the speakers up but not the neighbourhood.
The Revolution
When plugged in – and run in – the P3ESR is a simply extraordinary loudspeaker within its performance parameters. Most mini-monitors by dint of their size and radiation patterns have the capacity to image well but few have such an even tonal balance. And even fewer have such convincing, realistic timbres. Pipe and slippers? Onto the player went the Fairport Convention's magical Leige & Lief. Sandy Denny sings with such fulsome intensity surrounded by a 'natural' halo of studio air; Richard Thompson's bottom string Scotty Moore- inflected rockabilly twangs on 'Matty Groves' pop with a startle and make immediate musical sense. The merry minstrels extend laterally across a wide (studio) stage each with good image, appropriate size and accuracy to stunningly musical effect. Indeed, overall depth perspectives and the sense of the acoustic space are beautifully rendered.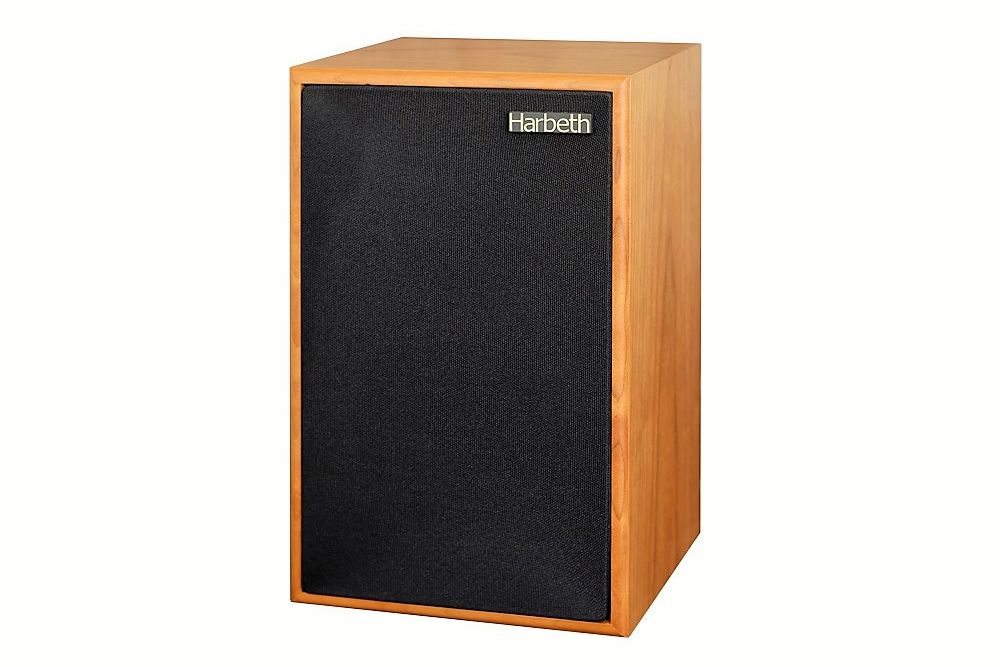 The treble is smooth, detailed and reasonably extended. When Marc Bolan stamps the rhythm on the studio floor kick-starting "Jeepster" on the T. Rex classic Electric Warrior, you don't just hear it, you feel its intent and musical significance. The speakers' obvious affinity for vocals and acoustic recordings, including Bolan's tease, is clear. Older jazz and vocal recordings are simply exquisite. Billie Holiday Sings plays without enhanced vocal sibilance showing how the speakers capitalise on a traditional BBC virtue. Check out Lee Morgan's burnished trumpet tone on the Jazz Messengers' classic Moanin'. Contrast it with the smoother timbre of Benny Golson's sax on the driving "Are You Real?" Yes, and then there's Art Blakey.
But when taken as directed – at moderate volume levels as prescribed in the P3ESR design brief – more modern music is no less vital and enjoyable. While the P3ESR might miss the last nuance of transient attack and treble bite, the P3ESR makes the electric guitar, for this listener, sound… well, chunky, organic and often quite real. This is the case whether it is John McLaughlin's searing lead tone on 'Miles Runs the Voodoo Down' from the genre-bending Bitches Brew or Ron Wood's distortion factors on The Faces' crunching and lurching "Stay with Me". Really, really well done is the reproduction of the natural chorus effect of Richard Lloyd's multi tracked guitars on "See No Evil" on Television's essential Marquee Moon jangles naturally without a Boss Chorus pedal in earshot.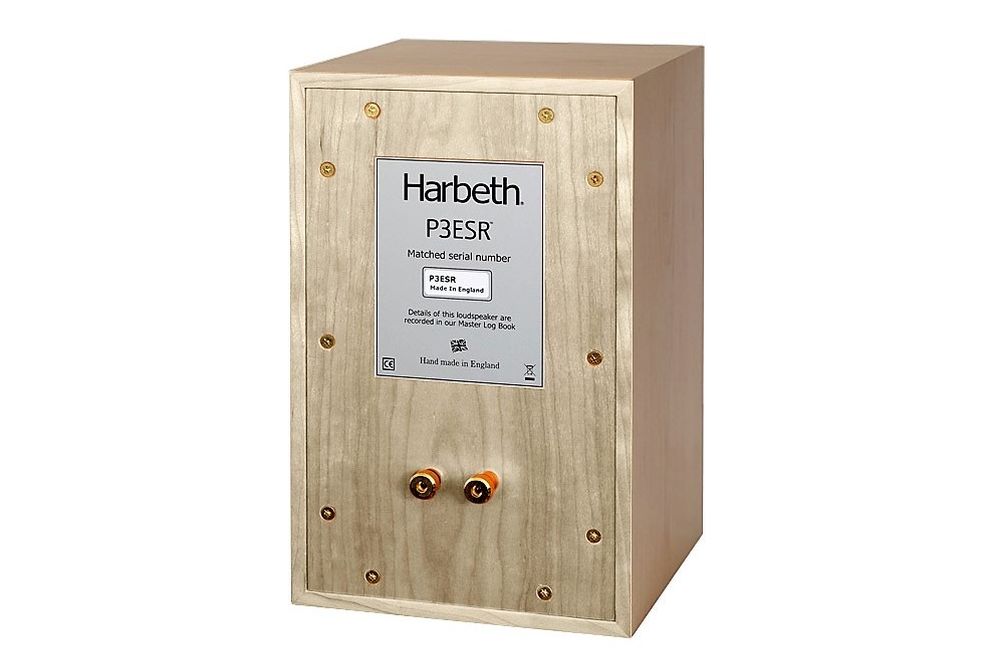 In the midrange especially, the P3ESR is very much a studio monitor in homely cladding and you certainly know when you are listening to less than stellar recordings or mastering jobs whatever the musical genre. But although clearly revealing of flawed recordings, and equally of problems in your upstream equipment, the characteristically warm, organic but uncoloured midrange almost always saves the day and serves the music. It is not without dynamic expression and flow but, like its rendering of low level detail, it does not shout it at you. As transparent and open as the speaker is, the P3ESR is not "modern" in the sense of sounding lean, harsh or forward like some of the competition. These may thrill in a brief demonstration but may ultimately prove fatiguing over long term listening sessions – and ultimately fail to satisfy over the long term, period. The Faces' Five Guys Walk into a Bar for me all night/every night – CD box set heaven.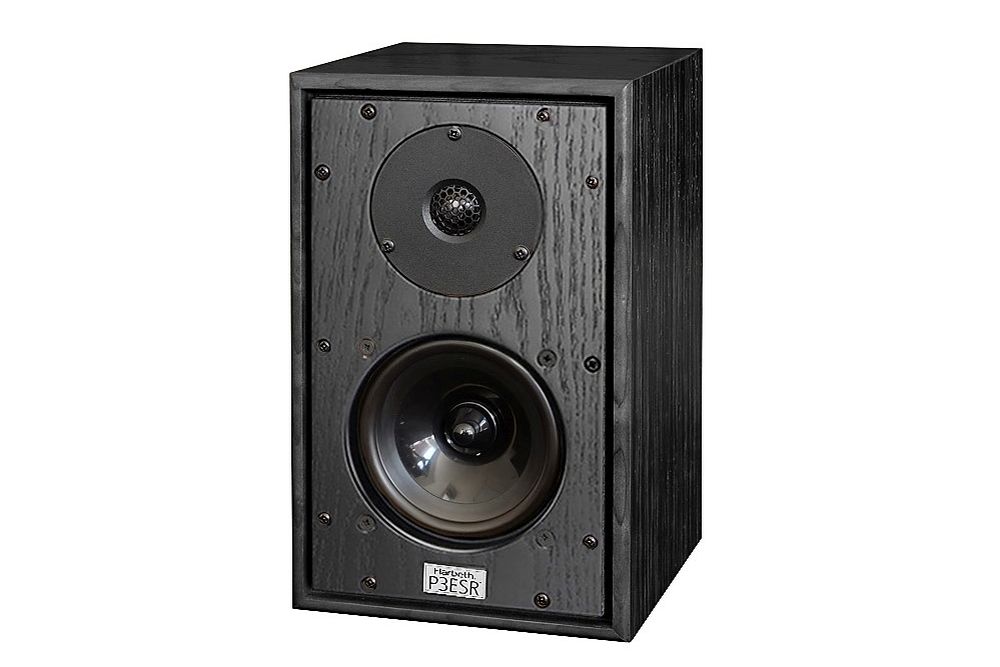 And so to the contentious bass registers. There are no lower octaves, of course, but the ear is expertly tricked to believe there is more – certainly more than the LS3/5a – and what bass there is has exceptional inner detail, and accurate pitch definition. It is superbly extended and responsive. The speakers do timing without the characteristic lag of the LS3/5a. It is almost as if the quality of what restricted bass you do get causes you to ignore the quantity or the restrictions. The P3ESR is a sealed box design but the bass it does reproduce is never lean, recessed nor emaciated. Crucial mid-70s roots rock reggae such as Two Sevens Clash by Culture and Don Letts's weekly broadcast streamed through BBC Radio 6 – at reasonable volume – could still captivate through the P3ESR and is seamlessly integrated to the mids despite the absence of overt bass culture.
Finally, did I mention the PSESR sounds substantially bigger than anyone could possibly have expected?
Conclusion
When played at moderate volume levels, the P3ESR could play most anything and deliver the musical goods. Sure, it's still probably not your first choice for hard rock, heavy-bass and electronica (but as I write this I'm listening to and thoroughly digging the guitar solos jumping brutishly out of the Carcass BBC Peel sessions…).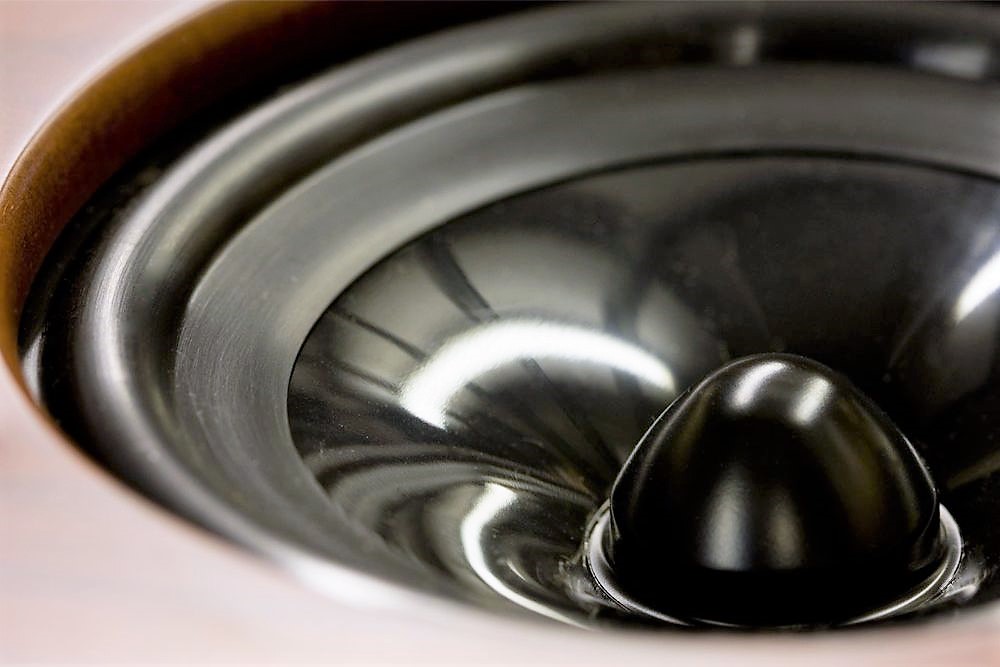 In terms of maximum loudness and bass extension, it comprehensively eclipses the LS3/5a. And, for the modern apartment dweller, it provides an essential after midnight alternative to headphones. Sweet yet detailed, endlessly listenable, it is the new standard bearer of the BBC flame. Get it on.
…Peter Katsoolis
Associated Equipment
Amplifier - VTL MB 185 Signature Series III; Pass Labs XA25
Preamplifier - VTL 6.5 Signature Series II; CAT SL1 (phono stage only)
Sources – Oracle Delphi Sumiko The Arm Lyra Titan I; Aqua Acoustic La Diva CD Metrum Acoustics Hex DAC; Auralic Aries Streamer
Cables – Vermouth Audio; Nordost Heimdall 2
Harbeth P3ESR Loudspeakers
Price: From AU$3450 per pair
Warranty: Two years
Australian Distributor: Audio Magic
+61 3 9489 51 22
www.audiomagic.com.au
Harbeth Audio
3 Enterprise Park
Lindfield
Haywards Heath, West Sussex RH16 2LH
England
+44 (0)1444 484371