Named after the Middle Ages mathematician and his number sequence, Wilson Benesch's just-landed Fibonacci line features a host of new technologies summing-up to promising performance potential.
Wilson Benesch has always been at the forefront of advanced materials technology. In fact, it may have been the first loudspeaker manufacturer to employ carbon fibre cabinet construction in its high-end models. Now, in the new Fibonacci line, the company states it's the first to adopt Biocarbon, a new composite material said to feature four times the damping factor of carbon fibre.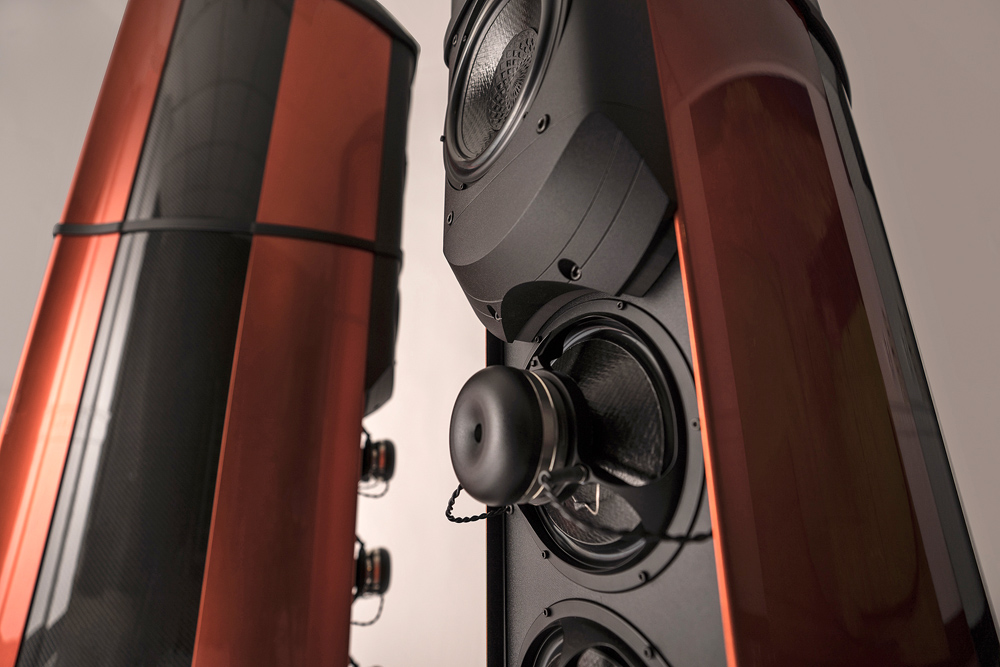 Wilson Benesch has adapted the material into a "single entity" monocoque enclosure with specific internal geometry made to disperse standing waves. Biocarbon also naturally deals with vibrational distortions in conjunction with, as the company puts it, a "resonance minimisation and energy management" scheme. Further strengthening is provided by the loudspeaker's top panel which is manufactured from a specifically-shaped carbon fibre composite material. The cabinet sides are comprehensively braced and employ a series of vertical 13 mm steel bars for further reinforcement.
Wilson Benesch has announced a new set of drivers dedicated to the Fibonacci line and the overall theme. An all-new 'Silk-Carbon Hybrid' tweeter is said to offer super-flat frequency response and ultrawide dispersion aided by the Fibonacci-patterned fibre-nylon composite wave guide.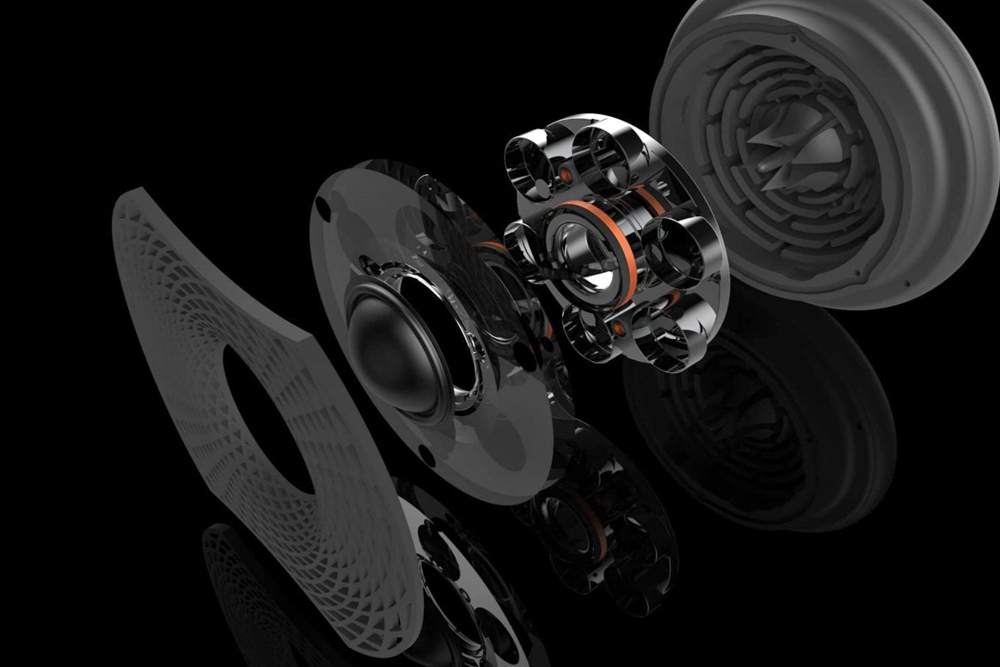 The tweeter is joined by new 'Tactic 3.0' mid-bass and low frequency drivers. The Tactic 3.0 transducers employ diaphragms constructed from a composite of five complimenting materials which are said to provide the drivers with a reduced level of distortion and greatly improved frequency response linearity. Again, the Fibonacci theme appears in Tactic 3.0 drivers by way of the concave dust cap which is designed with the specific pattern to dissipate cone distortions and resonance. The bass drivers are mounted in an isobaric configuration ('Isobaric Drive System' in Wilson Benesch-speak) in order to provide more powerful, tighter and deeper low frequencies.
The new drivers have necessitated a revised crossover topology which now includes proprietary inductor technology among the list of high quality componentry. In order to provide the most revealing and transparent sound, Wilson Benesch engineers have managed to bypass the crossover with the crucial midrange driver which is directly coupled to the amplifier output.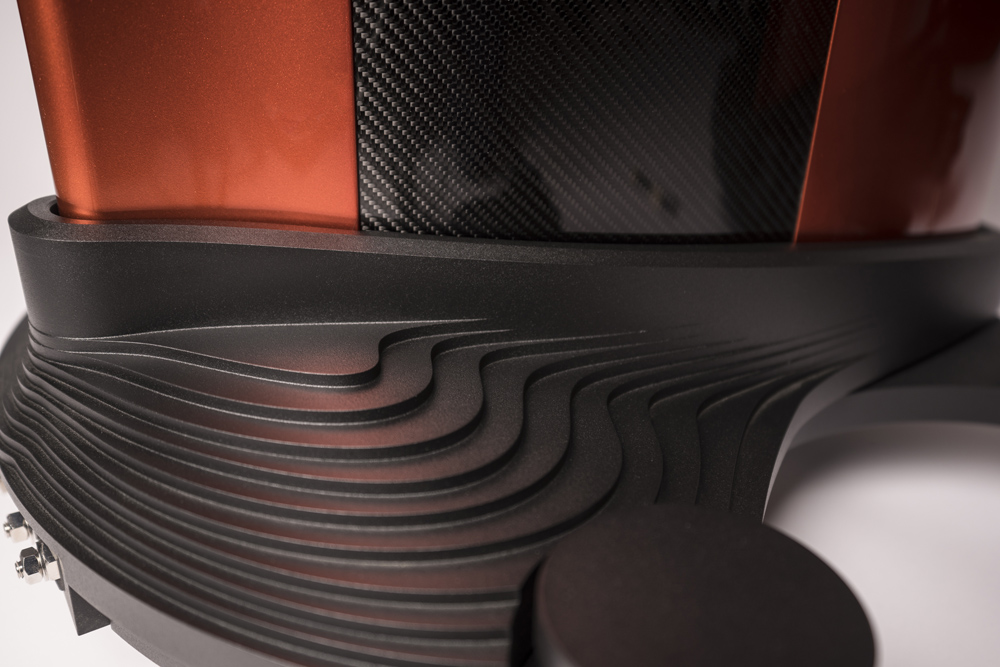 In addition, the company states there are a number of technologies employed in the Fibonacci series including a bespoke platform (on upper-tier models) milled from a solid piece of aluminium. Weighing 38kg, the platform is designed to disperse vibrational energy while providing a solid grounding for the cabinet proper.
There are six models in the Fibonacci line starting with Discovery 3Zero (AU$41,000) and Endeavour 3Zero (AU$74,000) standmounts. From there the floorstanders include the A.C.T. 3Zero (AU$68,000), Resolution 3Zero (AU$102,000), Omnium (AU$200,000) and finally the flagship Eminence (AU$300,000).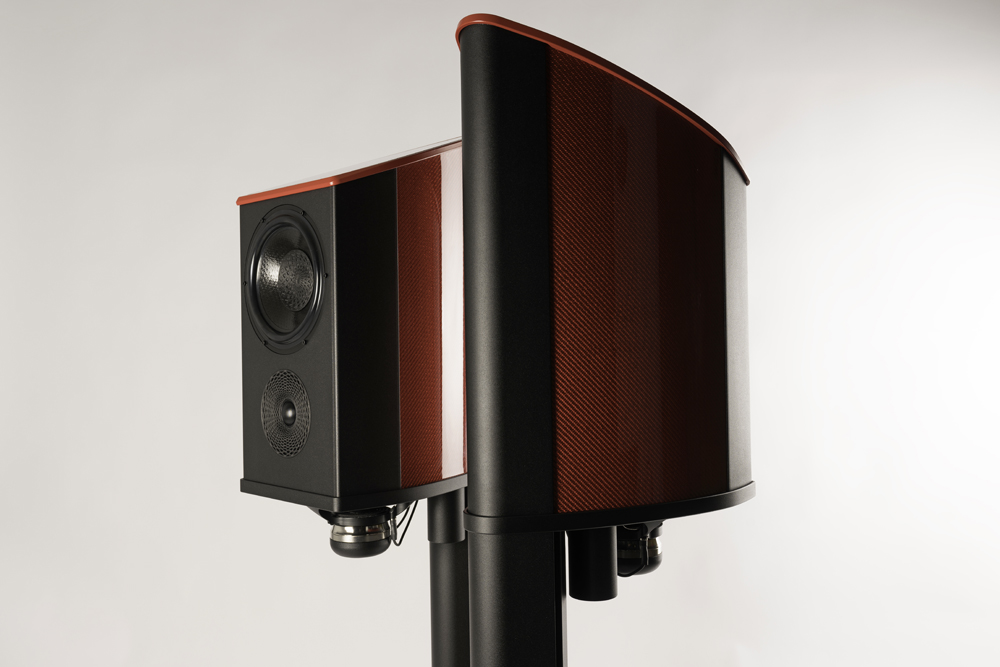 "We are so excited by these speakers…" Nirvana Sound Director George Moraitis told SoundStage! Australia, going on to say, "The Wilson Benesch Fibonacci Series offers you technology that you literally cannot find anywhere else. Given the right upstream electronics, they are supreme communicators of emotion."
The new Wilson Benesch Fibonacci series loudspeakers come in a standard 'Textured Black' finish, with premium wood veneers, carbon fibre and luxury paint finishes available at extra cost.
Wilson Benesch Fibonacci Series
Price: See Text
Australian Distributor: Nirvana Sound
1300 988 366
www.nirvanasound.com