As a result of substantial engineering advancements and aesthetic refinements, Italian loudspeaker specialist Sonus faber unveils the new Homage Collection loudspeakers.
As just published, SoundStage! Ultra's Jeff Fritz was privy to a personal audition of the new Homage Collection (specifically the Serafino G2) when he visited the Sonus faber headquarters in Vicenza, Italy back in July 2022. For the full article and Jeff Fritz's listening impressions visit the feature here.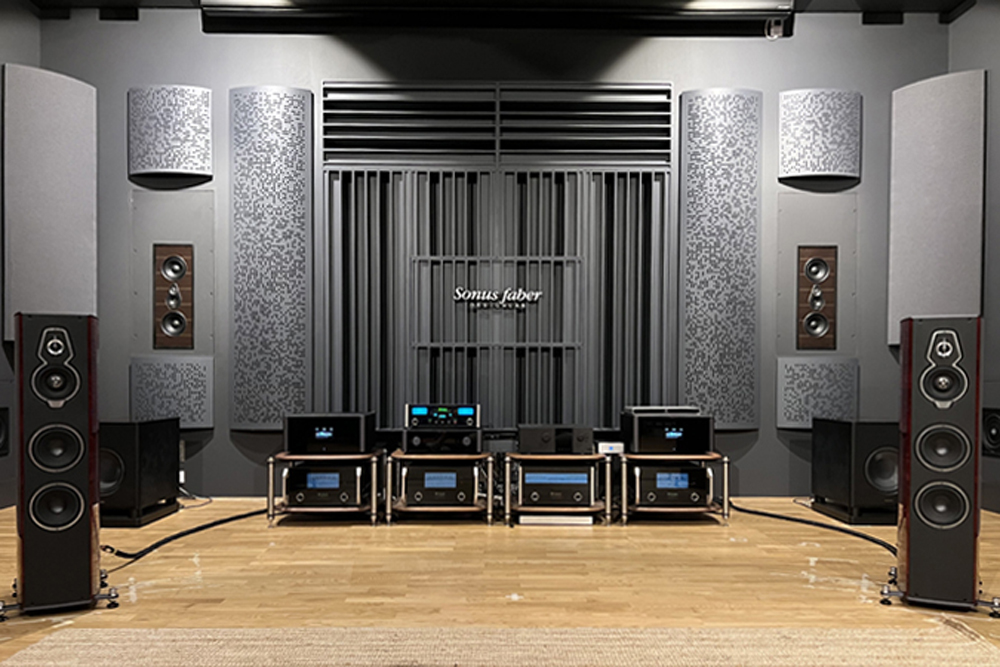 The Homage Collection updates its predecessors the award-winning Amati, Serafino and Guarnieri loudspeakers first introduced in 2017. A soon-to-come Vox G3 centre speaker will be a multi-channel addition to the line-up. The new speakers introduce a new bespoke midrange driver and, as a result, a substantial number of crossover topology improvements and simplifications (always a good thing). The new speakers will also feature a number of industrial design refinements while being available in Red, Wenge and Graphite gloss finishes while featuring the leather-like baffle lining.
As The McIntosh Group's Chief Design Officer Livio Cucuzza told Jeff Fritz from SoundStage! Ultra, "… the main goal was to simplify the design of the speaker while maintaining the overall elegance. In terms of performance, the speakers are faster and more controlled in the bass section, while there's more resolution in the midrange."
The new speakers will be known as Amati G5, Serafino G2 and Guarnieri G5. All of course, represent a tribute to Italian violin-makers, their artistry while also honouring musical instrument history.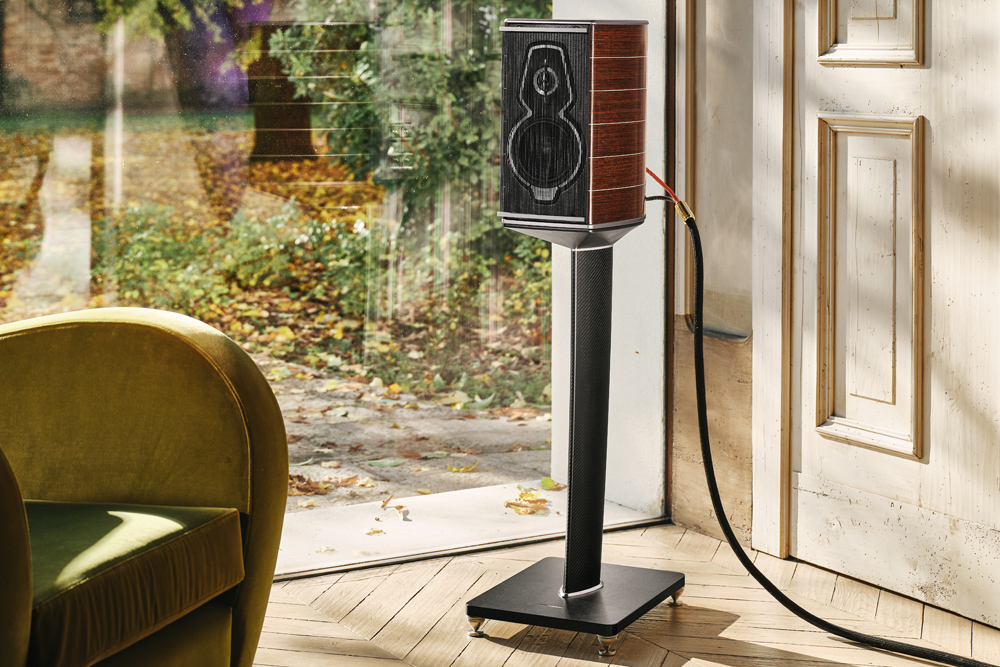 The new Homage Collection loudspeakers are due for partial Australian availability from early 2023, with full model arrival within subsequent weeks. Sonus faber speakers are available in Australia from importer Synergy Audio and can be auditioned via its wide dealer network around the country.
Sonus faber Homage Collection
Amati G5, Serafino G2 & Guarnieri G5
Price: AU$59,995, AU$42,995 AU$31,995 (with stand), AU$25,995 (with stand)
Australian Distributor: Synergy Audio
+61 3 9459 7474
www.synergyaudio.com