Digital specialist Silent Angel has announced its new flagship Bonn NX Network Switch encompassing the full suite of the company's data transfer technologies.
The new Bonn NX's sole aim is to transfer data as faithfully and undistorted as possible. To that end, the "audiophile-grade" network switch features a super-precise inbuilt 25MHz power-filtered TCXO (Temperature Compensation Crystal Oscillator) clock aimed at reducing jitter to a minimum while also controlling network, electrical and power noise as well as dealing with network latency.
The Bonn NX features eight isolated, gold plated RJ45 gigabit ethernet ports which have been ideally spaced to allow audiophile ethernet cables with large custom connectors. Further, the RJ45 ports' LED can be switched to ON/OFF. As with Bonn's N8 Pro, the on-board switching power supply is "Radar-Grade" and has been engineered for noise-sensitive applications.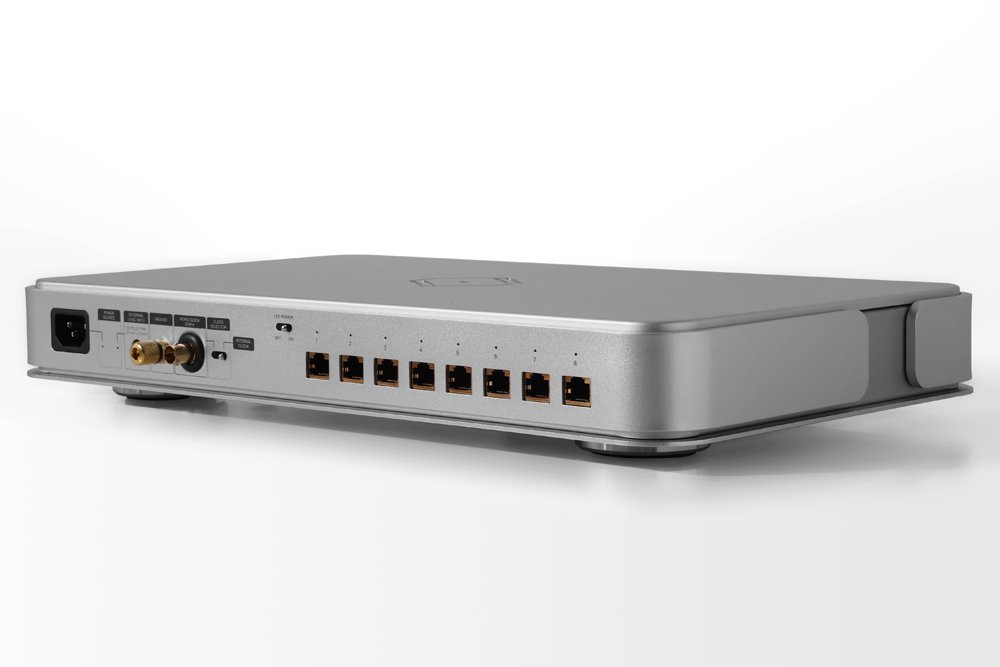 A 12V DC socket allows for a linear power supply upgrade and the gold plated grounding binding post can potentially provide further noise reduction. A gold plated BNC connector allows for the connectivity of an additional external dedicated high-end clock.
To reflect its flagship status, the Bonn NX is constructed to extremely high standards. Its chassis features an inner layer of galvanized steel and an outer aluminium alloy layer. The construction is designed to maximise shielding, control eddy currents and to provide a solid, damped platform in order to reduce noise and vibrational distortions.
As Silent Agel told SoundStage! Australia, "As with all Silent Angel products, our objective is to ensure the device operates at a stable system voltage, sends precisely timed packets and reduces extraneous output noise", going on to say "we have found that even the smallest enhancement can slightly improve sound quality and the implementation of many small enhancements can unleash the ultimate potential of High Resolution Streaming Networks."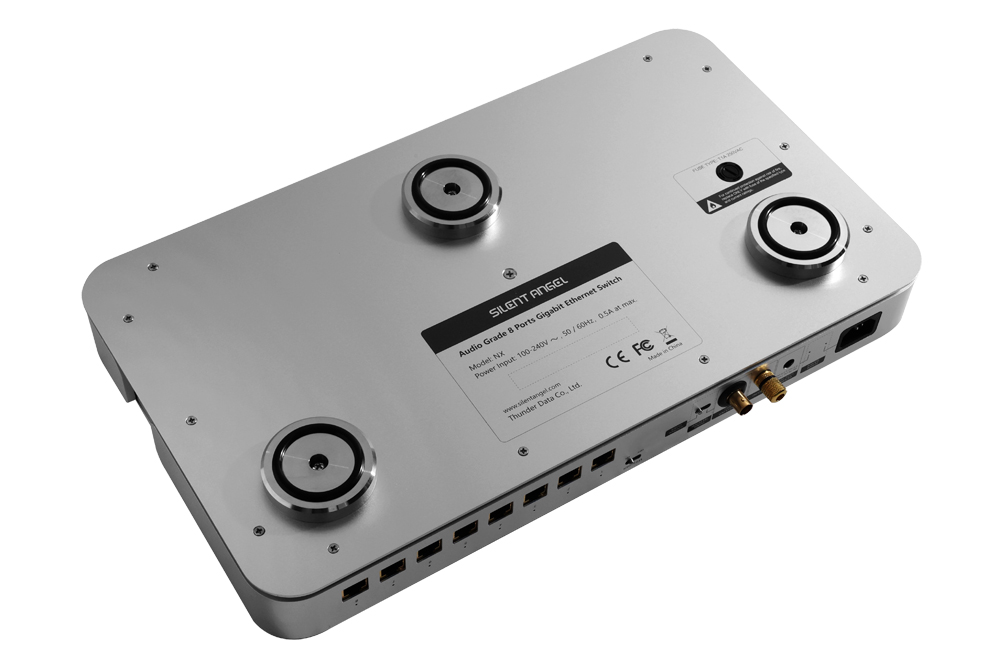 The new Silent Angel Bonn NX Network Switch is imported by Absolute Hi End and can be purchased from its established audio specialist dealer network.
Silent Angel Bonn NX Network Switch
Price: AU$5900
Australian Distributor: Absolute Hi End
+61 488 777 999
www.absolutehiend.com