Relatively new Australian company Stereotech has steadily grown its locally-manufactured product portfolio comprising audio equipment racks, speaker stands and acoustic treatments.
In fact, Stereotech is manufacturing its products in a new dedicated facility in Brisbane, Queensland where company head Andrew Hutchison designs all the company's lines with a self-mandated target – to provide well-made, high performance products at "entirely sensible prices". The products are designed and fully built at the factory using premium components while machining is conducted at the facility on an Australian-made Multicam CNC table router. The majority of the 'bill of materials' list is made up of Australian components including core materials, product paints, the machined steel spikes and floor protectors, packaging materials and more.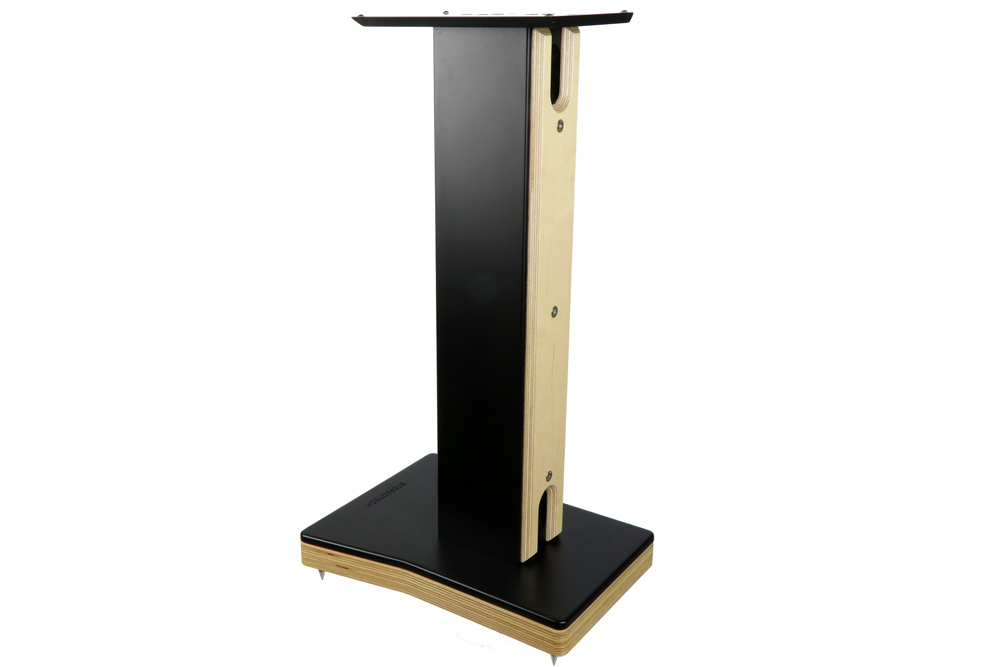 Stereotech's loudspeaker stands and audio equipment racks are manufactured using high quality Australian Moisture Resistance Medium Density Fibreboard (MRMDF) and Finnish birch ply. Both materials are stiff and relatively light while providing well-documented performance benefits over chipboard, glass and other materials normally associated with competing products at the approximate price point.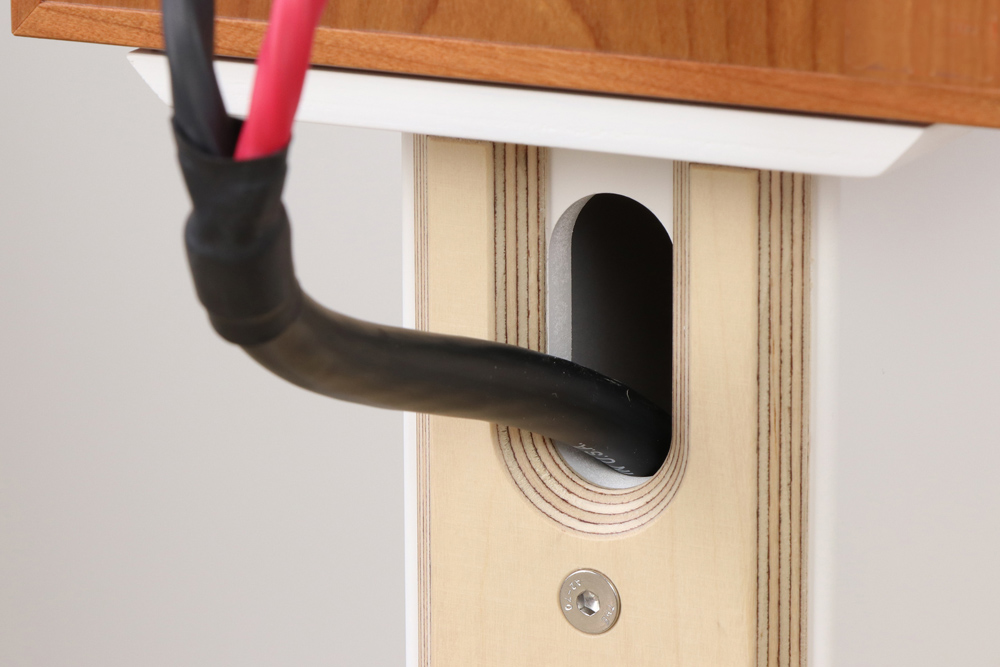 While simple in terms of aesthetics, the inherently unassuming designs are visually elegant while focusing on performance aspects. Both the audio racks and speaker stands are intrinsically inert, stiff and non-resonant, providing solid platforms for electronics and loudspeakers. In addition, among the standard configurations for popular componentry, Stereotech offers optional top shelf and speaker support plate sizes to accommodate unusually-sized products. Also available are custom colours in addition to the black, white and natural ply (ply also offered in black 'Japan' stained).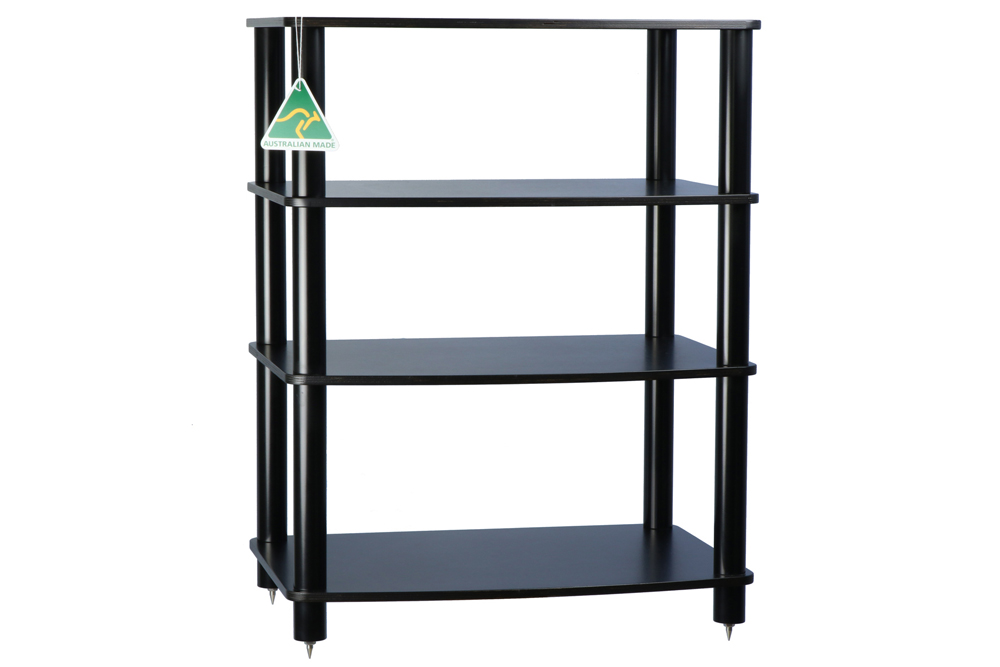 Hutchison told SoundStage! Australia, "It is a real pleasure, and challenge, to create first-class affordable audio related furniture from the drawing board to a finished product, all in one factory in Murarrie. It's not something that happens much in Australia anymore but I can't see any reason why we can't do it here. In fact we are." Hutchison went on to say, "I like creating things from the ground up and fast cars and driving are of nearly as much interest to me as first class audio. I'm very happy to be now creating something audio related from a rack of raw materials and a computer."
In fact, Hutchison comes from an extensive background in audio manufacturing, distribution and retail, all spawned in the 1980s from an interest in Hi-Fi and electronics. And you can add audio and non-audio engineering such as Hutchison's foray into motor vehicle design via a three-wheeled sports car known as the Tri Pod 1, of which he created 25 samples.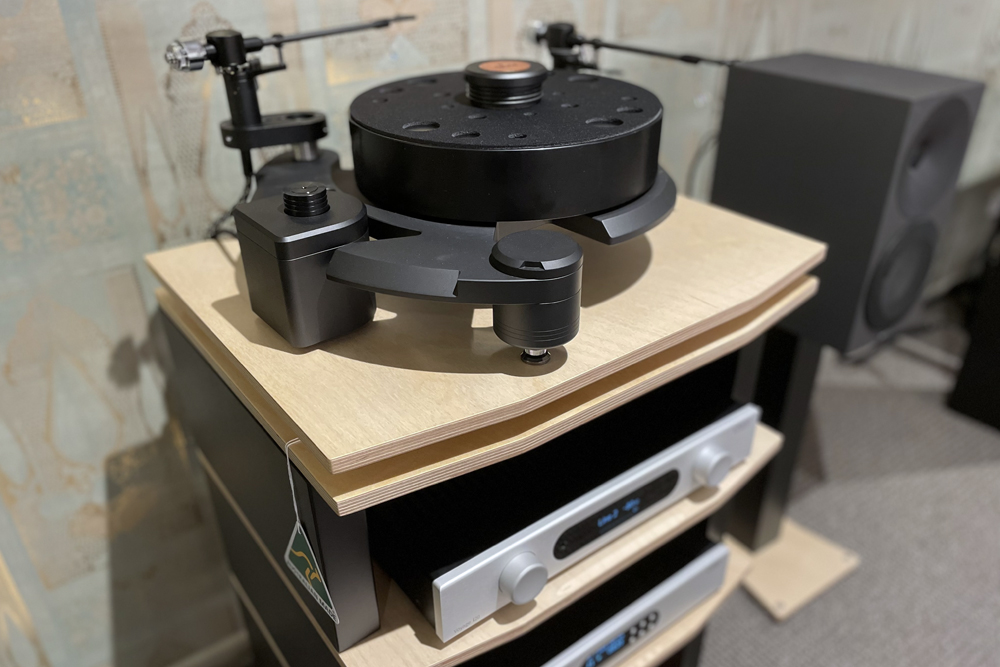 The Stereotech product lines are available via an expanding audio specialist dealer network around the country.
Stereotech
Price: Audio Racks from AU$1199, Speaker Stands from AU$599, Acoustic Treatment from AU$233
U7/20 Rivergate Place
Murarrie QLD
Australia
+61 (0) 418 772 434
www.stereotech.com.au