French loudspeaker specialist Triangle announces its celebratory flagship MAGELLAN series in a 500-pairs limited-production 40th Anniversary edition.
The 40th Anniversary series features two svelte 3-way floorstanders, a mid-sized 2-way standmount and a matching centre channel loudspeaker. The floorstanders go under the monikers of Quatuor 40th and Cello 40th, while the standmount is known as Duetto 40th and the centre channel adopts the fitting Voce 40th title.
The MAGELLAN 40th Anniversary edition features a newly-designed TZ2900 magnesium alloy dome tweeter which has been engineered to better cohere with the midrange driver. The tweeter's fine detail and dynamic expression are enhanced by Triangle's long-running horn flare feature. The drivers in the new speaker employ a new cooling system the company calls LHS2. The rear of the transducers' motor incorporates a 'heat transfer' heatsink which draws heat away from the voice coil and motor system while also improving power handling.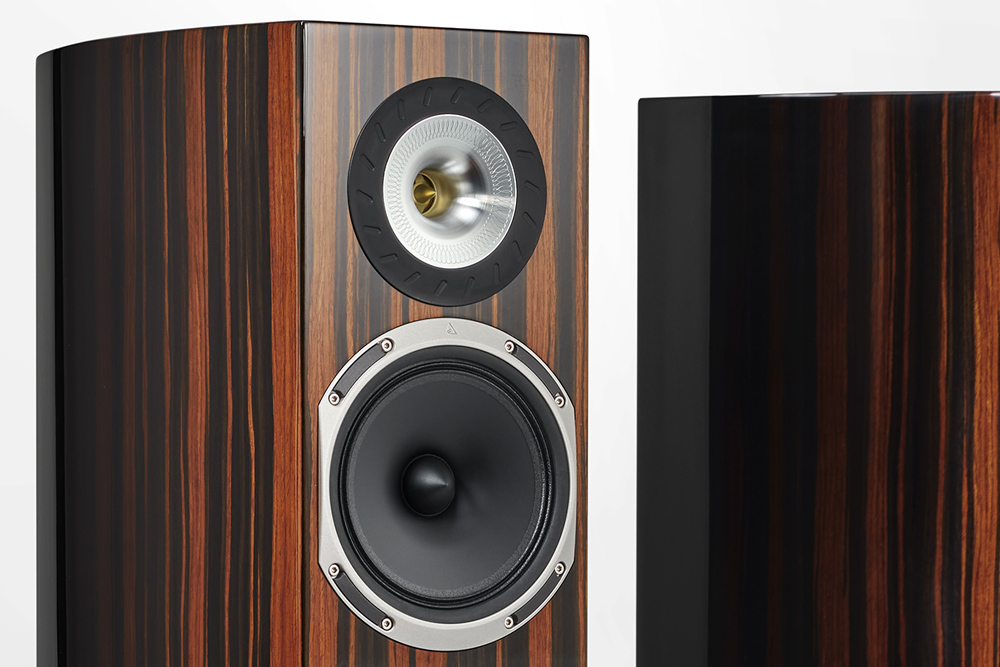 The new crossover design employs high quality capacitors produced in a collaboration with French component specialist SCR Audio. Only large section air core coil capacitors are used while the treble, midrange and bass sections of the crossover are totally separated. A further collaboration sees the embedding of AudioQuest internal cabling which features the company's highly regarded 'LGC' (Long-Grain Copper) and 'PSC' (High-Purity Perfect Surface Copper) conductors.
The range-topping Quatuor 40th features advanced bespoke 160mm midrange and bass drivers engineered by Triangle. In support of the new tweeter, the Quatuor 40th adopts a rear-firing additional tweeter in a system the company calls Dynamic Pulse System 2 (DPS2). Frequency response is quoted as 33 Hz to 30 kHz (+/- 3dB) while sensitivity is 91dB and nominal impedance is 8 ohms.
The Cello 40th employs the same TZ2900 tweeter with 160mm midrange and bass drivers albeit in a smaller floorstanding cabinet. Its frequency response is stated as 35 Hz to 30 kHz (+/- 3dB) while sacrificing 1dB of sensitivity at 90dB and the same 8 ohms nominal impedance.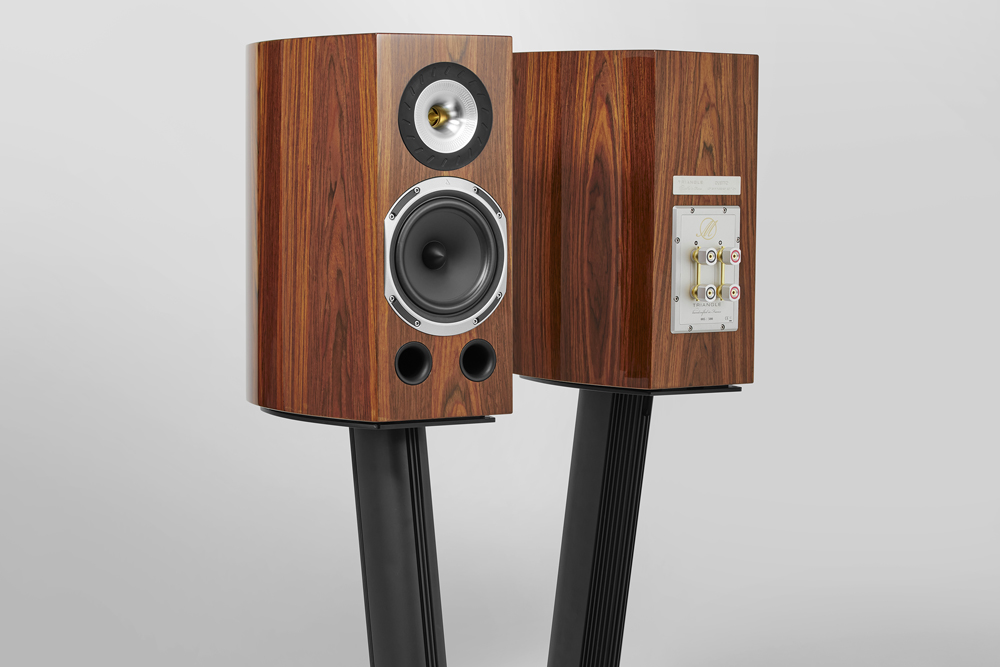 The standmount Duetto 40th employs a dedicated mid-bass driver in a mid-sized enclosure. Its frequency response is quoted as spanning from 38 Hz to 30 kHz (+/- 3dB) with a sensitivity of 88db and a nominal impedance of 8 ohms.
As a further distinction between the MAGELLAN 40th Anniversary speakers and Triangle's other lines, the former is dressed in exclusive finishes. The multi-layer HDF and highly-braced enclosures feature veneers carefully selected for their beautiful grain structures. The fine veneers are then polished and lacquered in multiple coats/stages. Available finishes are Golden Oak, Shadow Zebrano and Space Black.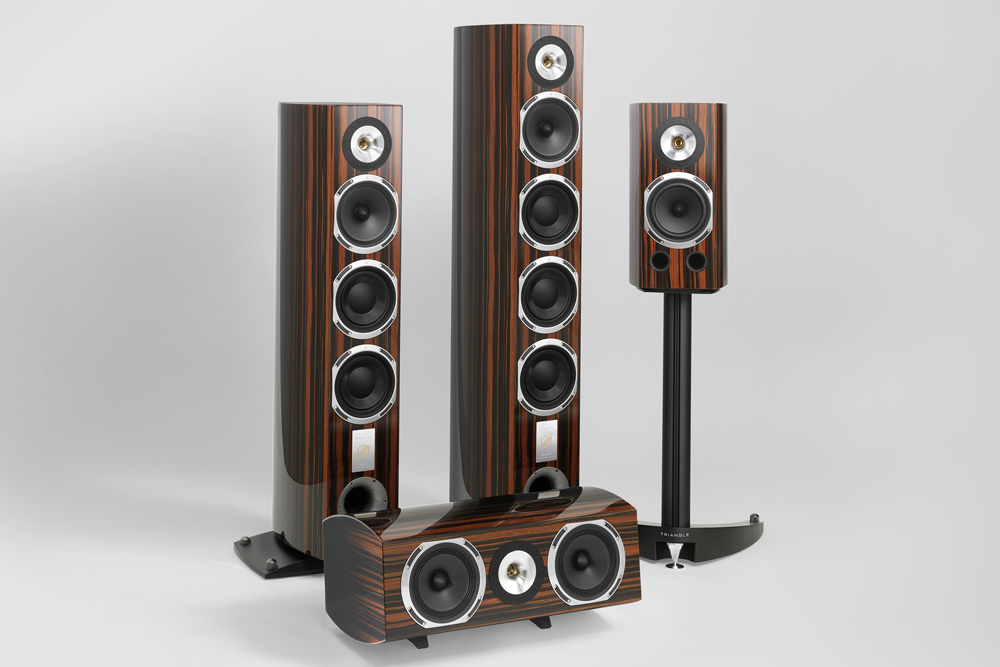 The Triangle 40th Anniversary speakers are distributed in Australia by Audio Marketing and will be available to audition via its specialist audio dealer network around the country from early 2023.
Triangle MAGELLAN 40th Anniversary Loudspeakers
Price: Quatuor AU$28,000, Cello AU$22,000, Duetto AU$11,000
Australian Distributor: Audio Marketing
+61 2 9882 3877
www.audiomarketing.com.au