Riding on the waves of the successful T2, Lumin has now updated the digital music player to T3 status in what the company now refers to as its offerings' "performance sweet spot".
The T3 features Lumin's all-new digital processor technologies, with the new digital music player being the first product with a built-in DAC to enjoy the fruits of the technology. The revised hardware and software are said to offer significant improvements in terms of performance, power and resampling capabilities. The processor's improved power will also cater to future upgrades. In addition, the T3 can accommodate a higher storage capacity.
The new processor is supported by dual ESS Technology Sabre ES9028PRO digital-to-analogue converter chips capable of high-resolution playback of up to 32-bit/384 kHz PCM and DSD512 (DSD256 for upsampling). This is also tied-in with the highly-acclaimed Leedh Processing lossless 32-bit volume control technology which is now an included feature across all of Lumin's digital music players.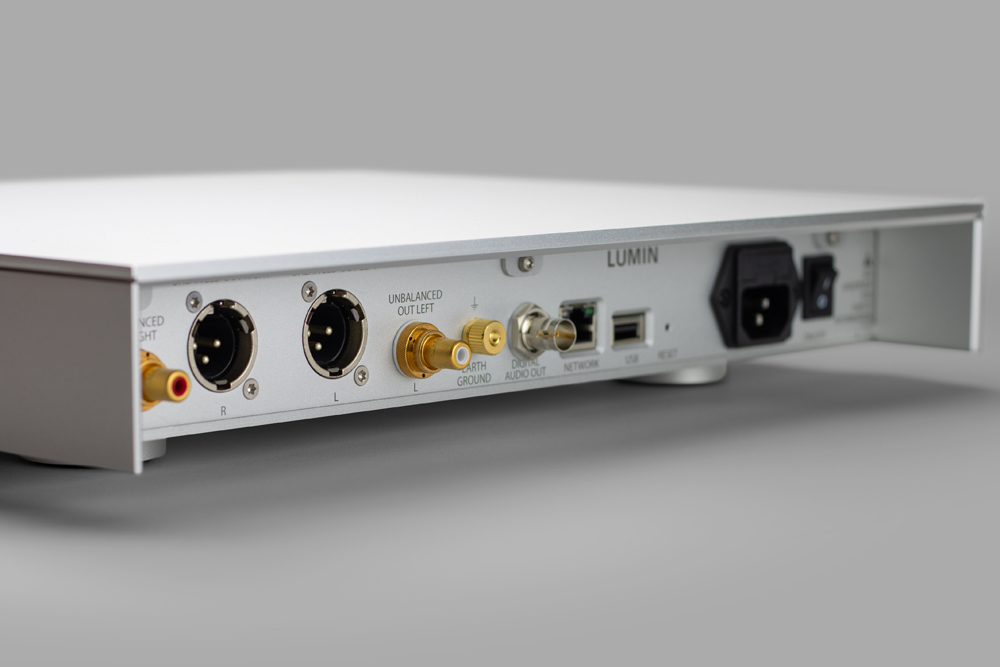 The T3 features an S/PDIF coaxial via BNC and USB audio digital outputs. An RJ45 ethernet port provides LAN connectivity. Analogue outputs are offered via stereo single-ended RCA and balanced XLR. A ground post and a spare-fused IEC socket round out the connectivity. The precision-designed dual-mono output stage has been engineered to provide high dynamic range and ultra-low-noise while the analogue buffer features Lumin's X1 technology.
Improvements have also been made to the T3's chassis design and build quality, with the new player featuring thicker/more rigid CNC-machined enclosure panels and improved shielding as used in Lumin's X1. The fine "silky" surface finish also reflects the quality of the company's upmarket P1, is more user friendly (in other words, less prone to finger prints, marking, cleaning ease, etc.) and is available in natural or black anodised finishes.
The T3 is Roon Ready and also supports Tidal/Tidal Connect, Qobuz, Spotify Connect, TuneIn and is capable of MQA processing. Airplay is also available for wireless streaming. Wide file formats are supported while Lumin's highly-regarded proprietary app is available for music playback and supports natively the abovementioned streaming services.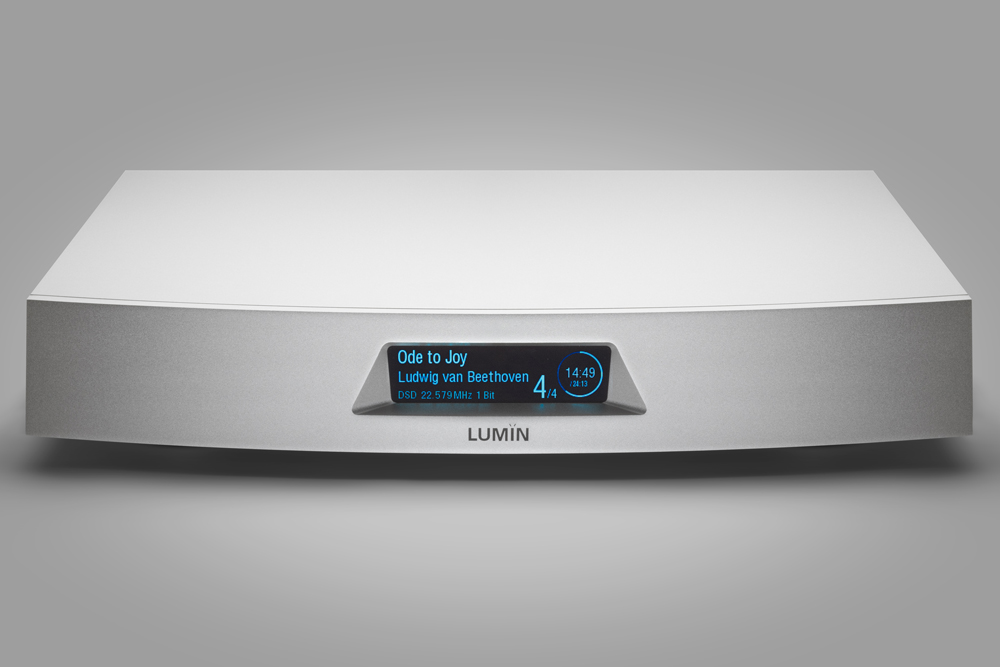 The new Lumin T3 digital music player is available around the country via Australian distributor Audio Magic and can be auditioned from September 2022 at specialist audio retailers around the country.
Lumin T3 Digital Music Player
Price: AU$6990
Australian Distributor: Audio Magic
+61 3 9489 51 22
www.audiomagic.com.au