Dynaudio's newly-released Emit speaker line provides the company's entry-point to comprehensive music and audio visual configuration options.
The new Emit range features advanced driver solutions derived from Dynaudio's higher-echelon models. For starters, the Emit speakers inherit the Cerotar tweeter as first adopted in the Evoke line. The coated fabric soft dome Cerotar tweeter is an adaptation of Dynaudio's highly-regarded Esotar Forty driver (as used in the Special Forty anniversary edition loudspeakers) rated by many audio enthusiasts as being among the very best tweeters available today. The Cerotar tweeter uses, as the name hints, a "strontium carbonate ferrite+ ceramic" magnet system, a 28mm aluminium voice coil former and Dynaudio's proprietary 'Hexis' inner dome diffusor/resonance controller as introduced in the latest Esotar tweeter (the company's best).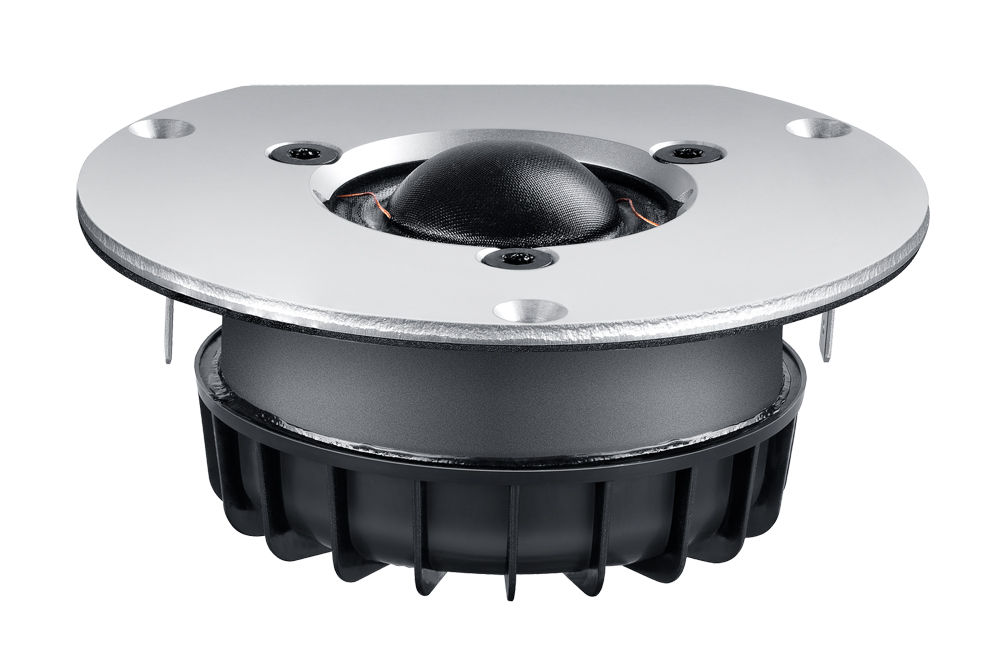 Emit midrange and bass drivers are also based on Evoke transducers. Dynaudio continues to adopt its proprietary MSP (Magnesium Silicate Polymer) material which has been a staple of its cone driver technology for multiple loudspeaker generations. Dynaudio claims MSP drivers offer the optimum ratio of weight to stiffness while also having inherent beneficial damping characteristics. The MSP drivers feature aluminium voice coils within copper wiring and the bass transducers feature massive dual-stacked magnet motors. The MSP drivers are manufactured for the Emit line in a variety of sizes which are adopted in configurations designed to optimise each speaker design/model. The MSP transducers start with the 140mm mid/bass drivers (Emit 10, 20, 30 and 25C), then go on to a 150mm dedicated midrange (Emit 50) and culminate with the 180mm bass drivers (Emit 50).
Driver performance is augmented via high quality hybrid crossover designs employing first-, second- and fourth-order topologies which Dynaudio claims have resulted in a coherent sound with consistent tonal qualities across the various speaker topologies.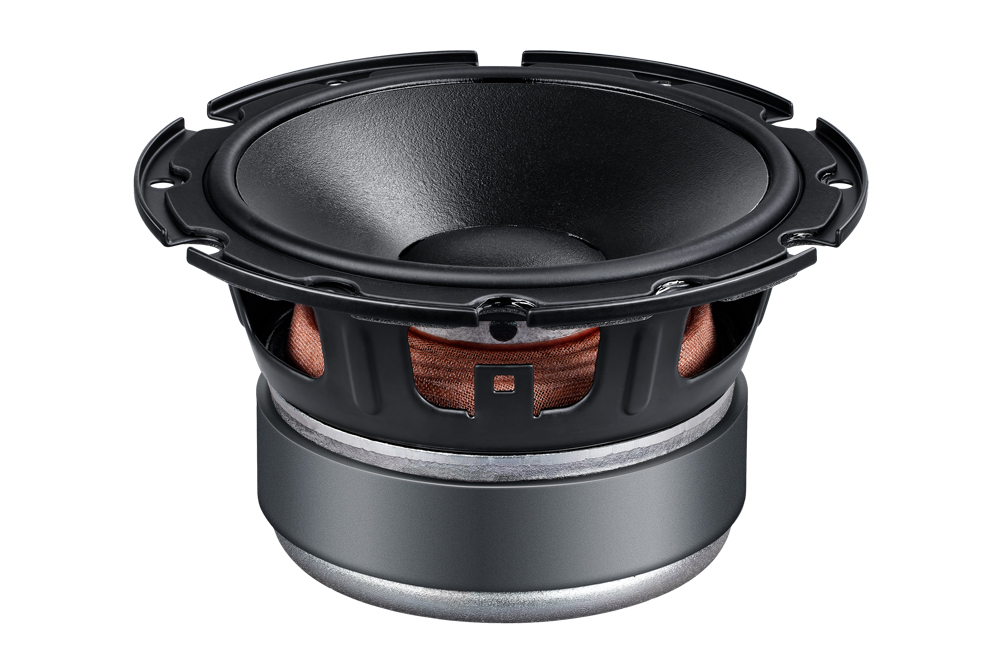 Bass performance is boosted by a 'dual-flare' bass reflex port designed to reduce air turbulence (chuffing). The braced 18mm MDF enclosure construction is stuffed with acoustic material which has been carefully assessed to provide the target damping and performance balance.
The Emit line includes the Emit M10 small 2-way and larger M20 2-way standmounts, the M30 and M50 slimline floorstanders and Emit 25C centre channel speaker.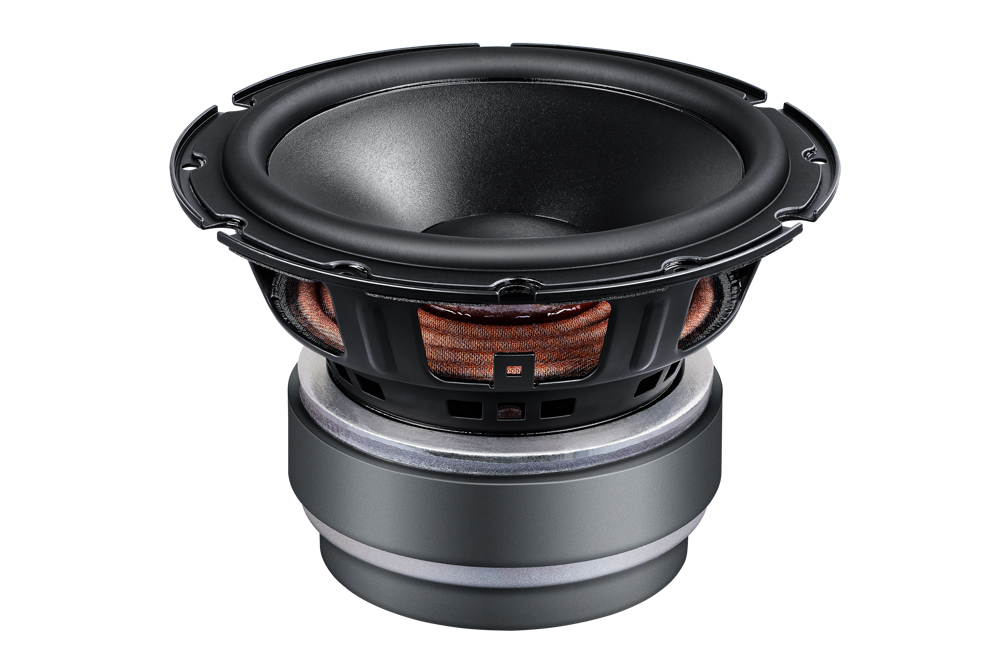 For the Emit designs, engineers at Dynaudio Labs made full use of the company's world famous 'Jupiter' acoustic measurements system, an arrayed rig of multiple microphones which provides valuable testing and measurements data.
Dynaudio Chief Acoustic Specialist Daniel Emonts said, "The beauty of working on a speaker like Emit is that we can use all the trickle-down technology we invented for our most premium speakers. It's the same men and women working on all the products, so we know exactly how to bring that calibre of performance to people taking their first steps in real high-end hi-fi."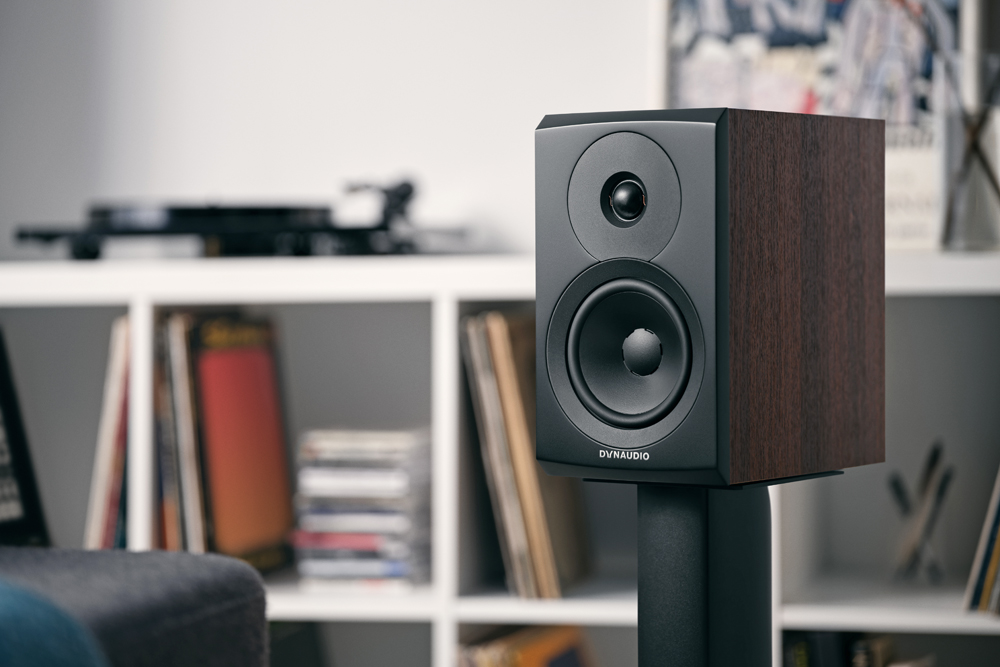 The Emit speaker range is available in black, white and walnut laminate finishes. Dynaudio Emit speakers are available in Australia via select specialist audio dealers.
Dynaudio Emit Loudspeakers
Price: Emit M10 AU$1199, M20 AU$1599, M30 AU$2499, M50 AU$3299AUD, 25C AU$799
Australian Distributor: BusiSoft AV
+61 3 9810 2900
www.busisoft.com.au