A new limited availability subwoofer from specialist REL Acoustics now features the company's latest technologies including a new carbon fibre transducer and a dedicated passive driver operating in a revised enclosure.
The Carbon Special features REL Acoustics' third-generation 'Black Widow' 12 inch/350mm carbon driver which, in conjunction with the new CSP 300mm passive driver, has seen the necessity to redesign the enclosure for added volume and resultant higher output. Where past Special Editions were incorporated into the standard version cabinet architecture, the Carbon Special's re-engineering uses a deeper cabinet which optimises the subwoofer's output in correlation to the passive driver and the in-built 1000 watts NextGen 5 Class-D amplifier.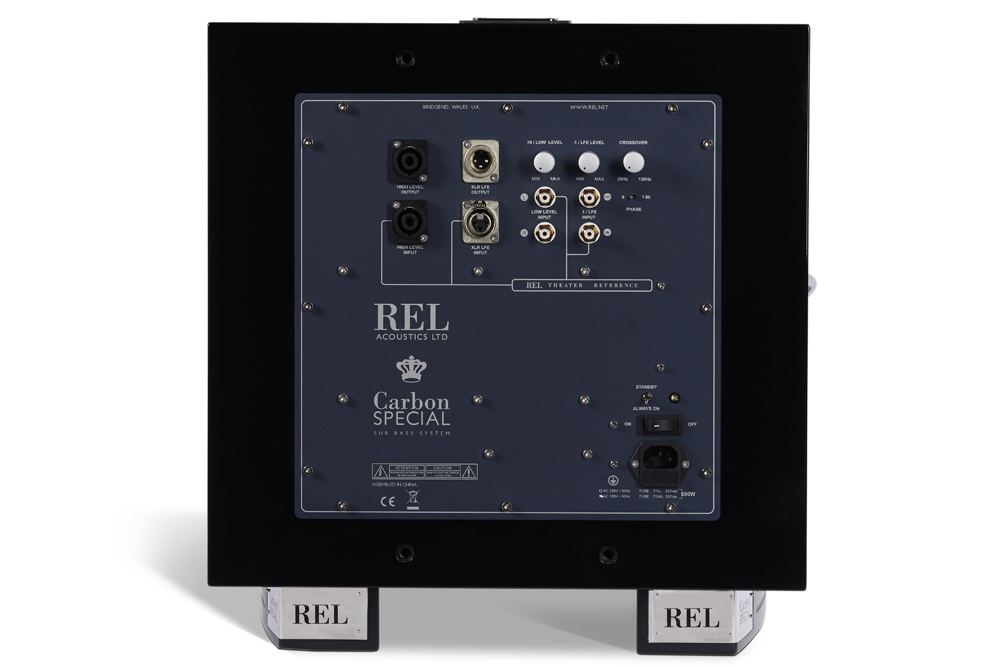 The new carbon fibre 350mm driver has been developed to provide additional extension and output, aided by a greater excursion of up to 100mm. Cone break-up is controlled via the inverted carbon centre cap which maintains material coherency with the diaphragm proper. The down-firing passive driver's own suspension travel is said to be extended by 50% when compared to the previous version. REL's filter designs are also improved in the new CS PerfectFilter technology which is re-engineered to mate with the Carbon Special and is said to improve extension and linearity at both the low-end and the subwoofer's top-of-the-band.
The Carbon Special's impressive specifications extend the in-room frequency response down to 19Hz at -6dB. The subwoofer incorporates REL's own high-level input option (via Neutrik speakON connectors) in addition to all the standard subwoofer socketry such as independent LFE, line-level RCA, etc. (mix of XLR and RCA). A Phase switch allows selection between 0 and 180 degrees. Crossover point fine-tuning is via a rotary knob allowing infinite adjustment between 20Hz and 120Hz. The Carbon Special is compatible with the optional REL AirShip wireless system.
The larger cabinet enjoys REL's usual structural integrity and excellent finish. The Carbon Special receives added styling cues by way of accents in carbon fibre, chrome and polished stainless steel while the finish is high grade black piano gloss.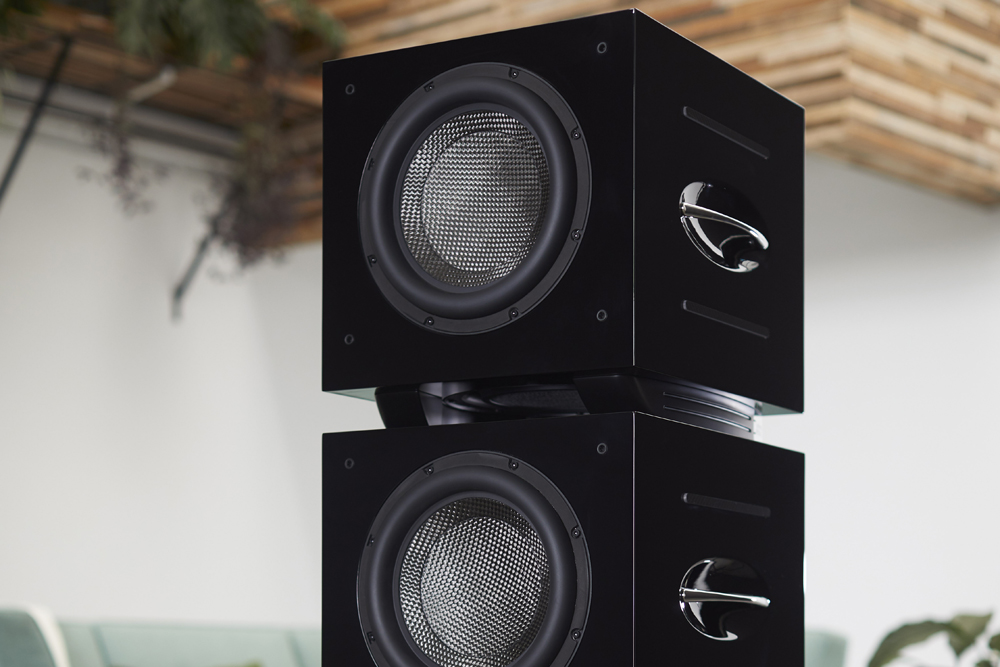 The REL Acoustics Carbon Special limited availability subwoofer will be available in October 2020 at select audio specialist dealers around the country.
REL Acoustics Carbon Special Subwoofer
Price: AU$6499
Australian Distributor: Synergy Audio
+61 3 9459 7474
www.synergyaudio.com