After a two-week round of preview announcements, Wilson Audio's new SabrinaX launches with substantial improvements across the design of its cabinet, drivers and ancillary hardware.
Possibly the SabrinaX's most significant among the list of upgrades from the previous model is the new cabinet construction. The SabrinaX eschews its predecessor's primary enclosure material which consisted of an MDF chassis with X-Material baffle and bottom plate, for an all X-Material cabinet. Further enclosure rigidity is achieved via a new bracing scheme arrived at through the use of Wilson Audio's Laser Vibrometry system. Now, the new SabrinaX enjoys Wilson Audio's exclusive X-Material across its entire body allowing, for the first time at the price point, the company's renowned cabinet integrity and associated excellence in sonic performance.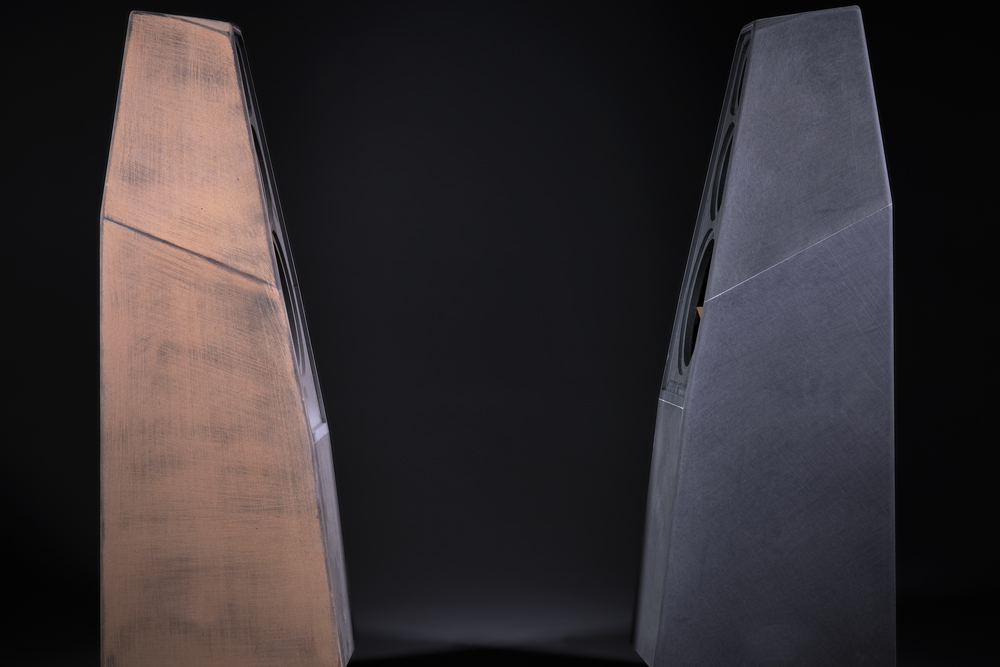 We're told the new cabinet material will improve on the original Sabrina's performance in a number of key areas, among them, "Bass transient performance and clarity are vastly improved. Listeners will hear superior 'silence between the notes,' which, among other factors, enhance Sabrina's rhythmic timing and pace."
SabrinaX inherits the Convergent Source Mk 5 25mm doped silk dome tweeter as used in XVX, the company's current full production flagship. Wilson Audio has also designed a new 200mm woofer driver for SabrinaX which is said to provide, in tandem with the more inert cabinet, a more powerful low-end register. SabrinaX retains the same high quality 150mm midrange driver and, in common with the XVX, the slot midrange port is now machined directly from the rear panel's X-Material. The bass reflex port is now machined from a solid billet of 6061-T6 aluminium (as per all of Wilson Audio's current loudspeakers) designed and contoured to specifically combat air turbulence distortions, commonly referred to as 'chuffing'.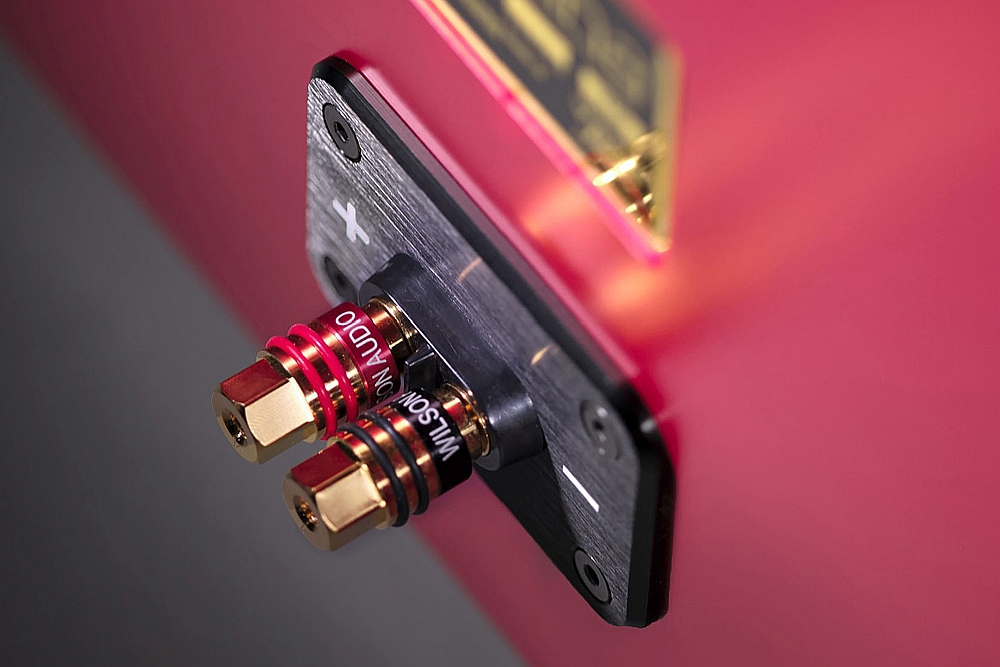 The SabrinaX also adopts Wilson Audio's new proprietary binding posts – also used in XVX and Sasha DAW – which now accept both spade and banana connectors. Wilson Audio claims a sonic benefit to the binding posts, most likely a product of improved conductivity, connector interface and construction materials. A new spike and diode system is also directly derived from the flagship XVX and is said to not only offer better vibrational distortion 'draining' but to also presents the SabrinaX with a more commanding and attractive stance.
Relatively recently, Wilson Audio commenced producing custom capacitors for its loudspeaker crossovers, giving the company tighter control over the design topology while potentially also offering enhanced reliability and superior performance. The SabrinaX employs bespoke "handpicked" AudioCapX within its crossover circuit. Of the new capacitor design for the SabrinaX, Wilson Audio states, "The new capacitor technology significantly lowers the noise floor to even greater extremes, allowing the listener to hear more detail and resolution."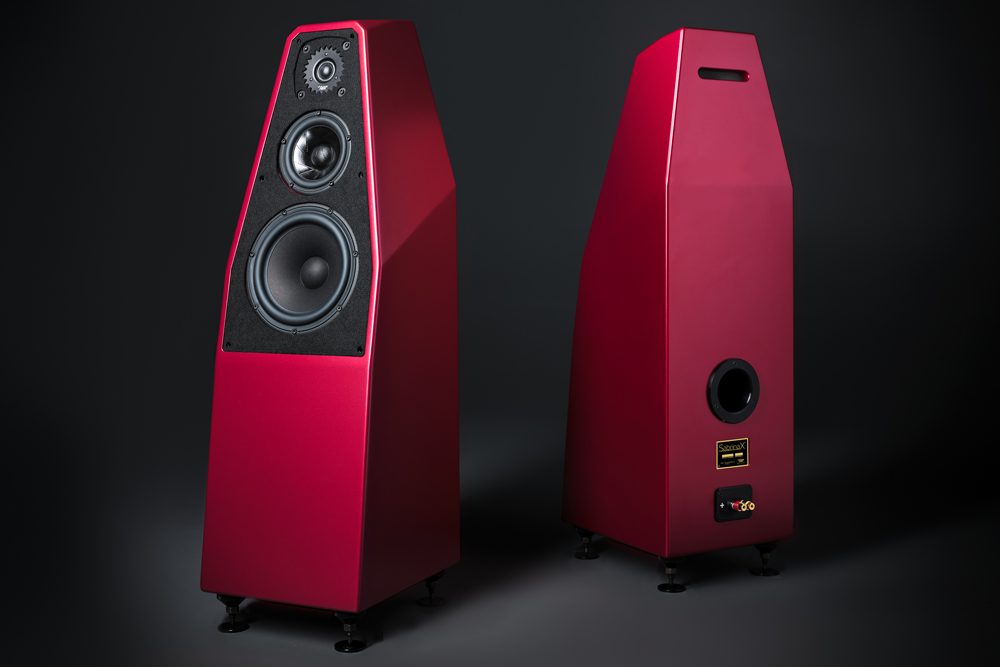 SabrinaX is quoted as having a Room Average Response (RAR) frequency response spanning from 31Hz to 23kHz +/- 3dB. Sensitivity is 87dB coupled to an impedance quoted as 4 ohms with a minimum of 2.6 ohms at 135Hz. Wilson Audio recommends amplifiers rated at 50 watts or higher.
At the time of writing, SoundStage! Australia received confirmation the country's sole pair will be delivered for review upon its arrival. Stay tuned for the full official review in the coming weeks.
The SabrinaX will be available in Australia via importer Advance Audio Australia's established dealer network around the country.
Wilson Audio SabrinaX Loudspeakers
Price: AU$29,995 (Standard Colours), AU$31,995 (Upgrade Colours), AU$34,995 (Custom/Pearlescent Colours)
Australian Distributor: Advance Audio Australia
+61 2 9561 0799
www.advanceaudio.com.au