Bowers & Wilkins has announced the release of a new group of 'PX' high-tech wireless headphones and 'PI' in-ear transducers with advanced features and in varying price brackets.
The entire line-up promises Bowers & Wilkins' renowned sound quality and trademark build standards, with the charge being led by the new PX7 flagship. The top-shelf PX7 features bespoke 43mm drivers which have been specifically tuned to wring the best possible quality from the enclosure size. The PX7 is an over-ear design which features Active Noise Cancelling (ANC) technology which is said to run at "16 times sampling rate" negating any sound quality losses.
The PX7 will feature 24-bit/48kHz resolution by way of the up-to-the-minute processing technology featured in the new Qualcomm QCC5100 processor. The new 32-bit processor is Bluetooth aptX Adaptive audio codec capable while the processor's powerful design presents low energy consumption for extremely efficient power management.
This, of course, translates to the PX7's potential longer battery life with the benefit of added features. In fact, Bowers & Wilkins has quoted 30 hours of battery capabilities with ANC activated. The PX7 charges via a USB-C connector. Both the PX7's ear cups feature proximity sensors which allow pausing and resuming music playback simply by lifting and placing back on to the ear.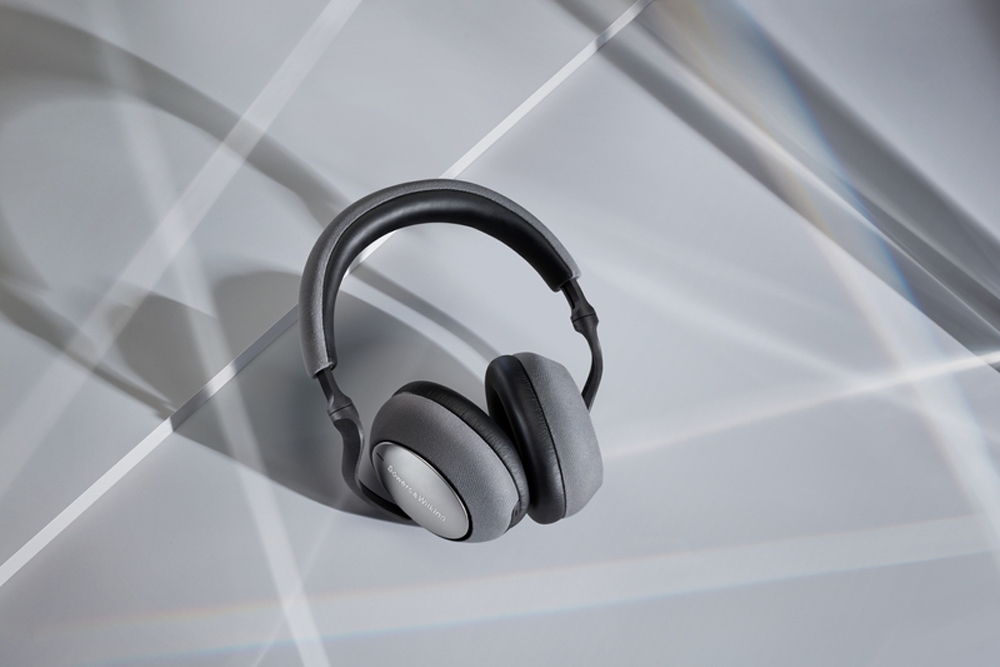 Philip Newton Head of Bowers & Wilkins Australia states, "This unique application of our proprietary driver technology, when coupled with the new and cutting edge Qualcomm aptX Adaptive audio codec creates the most realistic, high-fidelity soundstage of any headphone on the market, reproducing sound just as it was created in the studio… and deliver music the way the artists intended it to be heard."
While the new PX7 over-ear headphones heads the range, it is joined by the PX5 on-ear and the PI4 in-ear models with Active Noise Cancelling while the entry point PI3 features a non-ANC 'Hybrid Driver' duo.
The new line of Bowers & Wilkins headphones will be available via audio retailers around the country.
Bowers & Wilkins PX7 Headphones
Price: AU$599.95
Australian Distributor: Bowers & Wilkins Australia
+61 (2) 9196 8990
www.bowers-wilkins.net