Magico, who has built a stable of some of the most sought after and highly engineered loudspeakers in high-end audio, has announced a new audio rack system.
Using CNC-machined aluminium and built to extremely high standards, the new MRACK comes to market as a result of a bespoke racking system Magico has employed over the years to support the plethora electronics used for testing and developing its loudspeakers. The original rack was the product of Magico's R&D and was produced as an in-house tool in order to draw the absolute best sonic performance from the electronics at hand. The Magico engineers felt that support systems available in the market at large did not meet their stringent performance criteria.
Magico learned many lessons throughout the development of its 'Q' and subsequent 'M' speaker systems in the areas of resonance control and energy dissipation. Further engineering of the POD products – coupling and isolation systems available as optional upgrades for all the company's loudspeakers – led to fine-tuning the test audio rack system for release as a standalone Magico offering.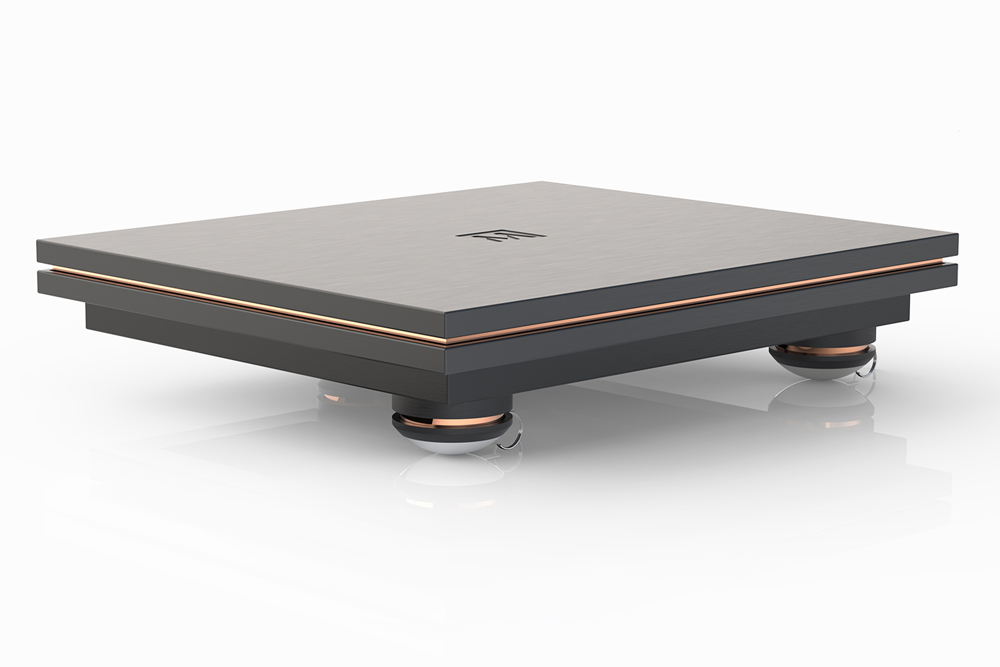 The MRACK audio rack system is available in three configurations. The starting point is an isolation platform for heavy amplifiers called MSTAND 'Vibration Dissipation Platform' and 'Vibration Dissipation Platform Plus' with respective dimensions of 21 x 18 x 4.5 (WDH in inches) weighing in at 40.8 kg and 22 x 23 x 4.5 (WDH in inches) weighing in at 50 kg. Both platforms will include three MPOD footer systems.
For system support, Magico offers MRACK 3 and MRACK 4 which, as the name suggests, feature three and four shelf options. The system is finished in a high quality black anodised aluminium and features an adjustable middle shelf which caters for differing component profile heights. The shelves are constructed from five layers of Constrained-layer Damping (CLD) aluminium sandwiched with copper and Magico's own ISODAMP elastomer material. The final CLD construction has been engineered to capture and then dissipate vibrations into heat. The same material and vibration control techniques have been applied to the audio rack's side supports, or "struts".
A copper grounding rod will serve a dual purpose. Firstly, it will allow the individual grounding of electronic components in order to "funnel noise from the electronics and the under skeleton of the rack resulting in even higher resolution and clarity from the whole system." Secondly the rod can be connected to external ground (that old wired copper pipe buried in the garden exercise, claimed to provide performance benefits, now made easy).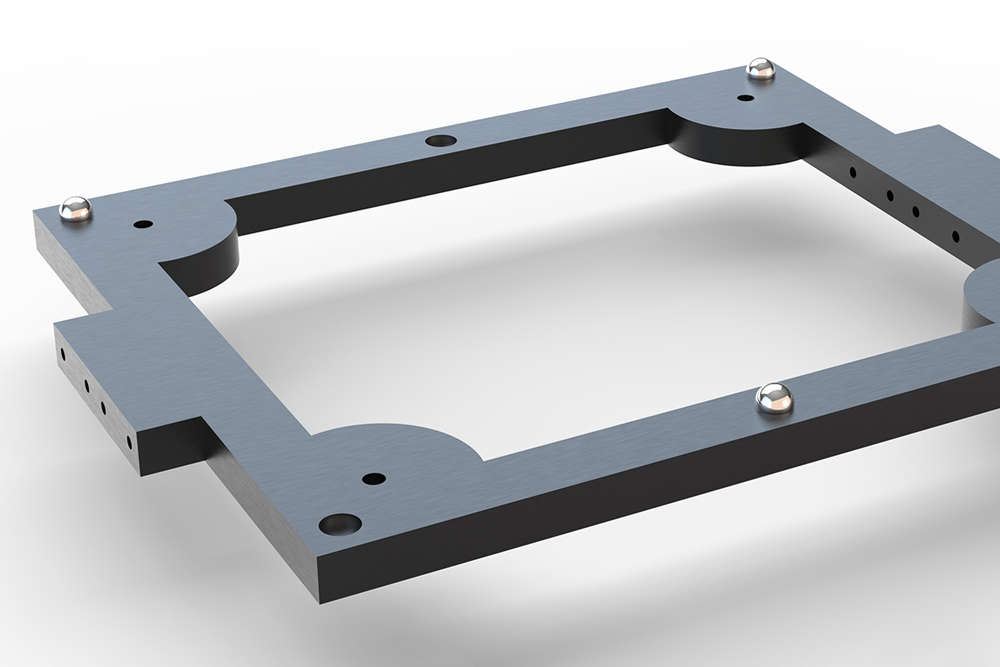 Both the MRACK 3 and MRACK 4 systems will include a cable management system designed to support heavy and large gauge cable looms. The racks will also be supplied with MPOD systems as a standard accessory.
The new Magico MRACK Vibration Dissipation Equipment racking systems will begin shipping in Q4 of 2019 and will be available via established specialist high-end audio dealers around the country.
Magico MRACK Vibration Dissipation Equipment Racks & Platforms
Price: MSTAND AU$19,700, MSTAND Plus AU$22,980, MRACK 3 AU$52,500, MRACK 4 AU$68,900
Australian Distributor: Absolute Hi End
+61 488 777 999
www.absolutehiend.com