A new phono stage from Germany's Einstein Audio has landed in Australia and its nomenclature hints at a potential synergistic relationship between your turntable and its downstream amplification.
In a rather bold statement, Einstein Audio has called its new two-box phono stage 'The Perfect Match'. And indeed, there may be something behind that because the new phono has been thoroughly engineered to provide wide compatibility with cartridge loads, excellent sonic performance and more.
For starters, the design is dual mono and features a solid power supply in a separate chassis. Said chassis of both the main phono stage and the power supply feature what Einstein Audio states to be very solid construction with an aim to prevent "interference and microphonic effects". Further, the signal paths have been kept extremely short further reducing the possibilities of distortion.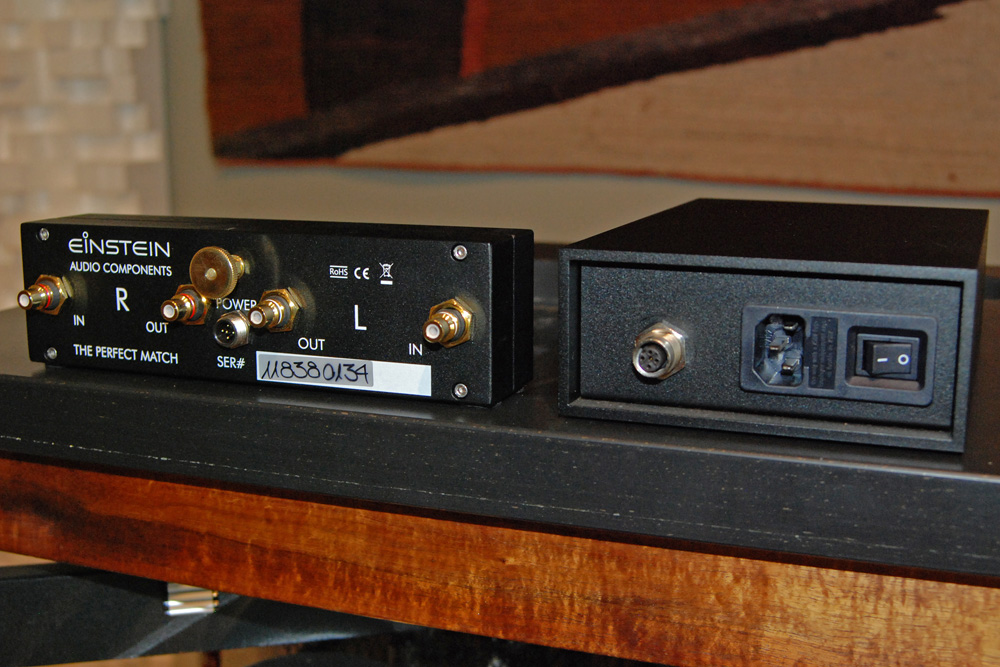 Optimum cartridge loading is said to be available through the bespoke current input design while gain can be adjusted via internal jumpers. The available settings are stated to be 74dB in low gain and 79dB in high gain, both for 12 ohms. The Signal to Noise Ratio (SNR) is specified as 75dB with distortion quoted as 0.02 percent. The Perfect Match's output impedance is 100 ohms while the output voltage is said to be 8 volts maximum.
The Perfect Match phono stage features high quality RCA inputs/outputs (no XLR connectivity is available) and is provided with a custom umbilical cable connecting the main chassis with its dedicated power supply.
The new Einstein Audio The Perfect Match phono stage is available via Audio Heaven and specialist audio retailers around the country.
Einstein Audio The Perfect Match Phono Stage
Price: AU$5900
Australian Distributor: Audio Heaven
+61 (0) 412 650 723
www.audioheaven.com.au