In the wake of the activity at High End Munich 2019, McIntosh has announced the new C49, a new full-featured preamplifier with modular architecture technology for its digital features.
The C49 features McIntosh's new DA1 Digital Audio Module, a replaceable modular design which allows for user updates with the latest up-to-the-minute digital technology. On its release, the C49 combines a whole stream of analogue and digital connectivity via multiple inputs/outputs. On board are two balanced (XLR) and three unbalanced (RCA) analogue inputs while vinyl is catered for via the in-built Moving Magnet/Moving Coil (MM/MC) phono stage. Output connectivity is through two balanced (XLR) and two unbalanced (RCA) outputs with support via an unbalanced fixed output.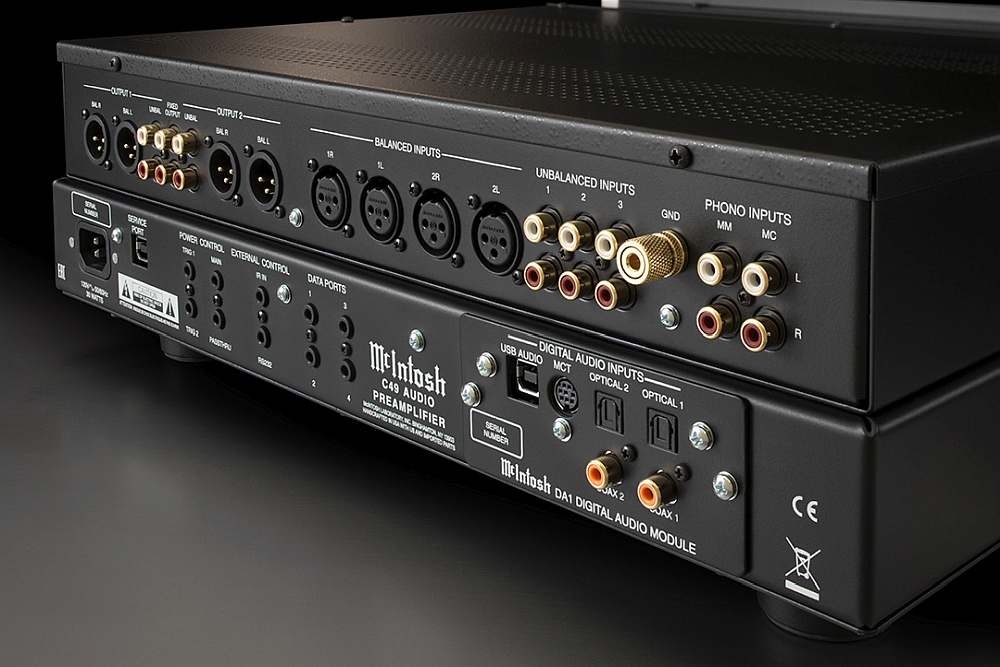 The DA1 Digital Audio Module is packed with six inputs. There are two S/PDIF coaxial and two Toslink optical inputs in addition to USB and McIntosh's proprietary MCT inputs, the latter being dedicated to the company's own MCT-capable SACD/CD transports. On-board the DA1's circuitry is a high quality 8-channel, 32-bit Digital-to-Analog Converter (DAC) which is configured in a 'Quad Balanced' mode. Support is for up to DSD256 and DXD 384 kHz allowing high-resolution file playback. Each input (totalling 13) can be individually named. In addition, the C49 includes a 'High Drive' headphone amplifier with McIntosh's Headphone Crossfeed Director (HXD) circuitry.
Like many of McIntosh's preamplifiers, The C49 features intelligently-designed tone controls for subtle sonic fine-tuning. Also available is a Home Theatre Pass-Through which allows easy integration into cinema settings while Data Ports allow transmission of control commands to connected components.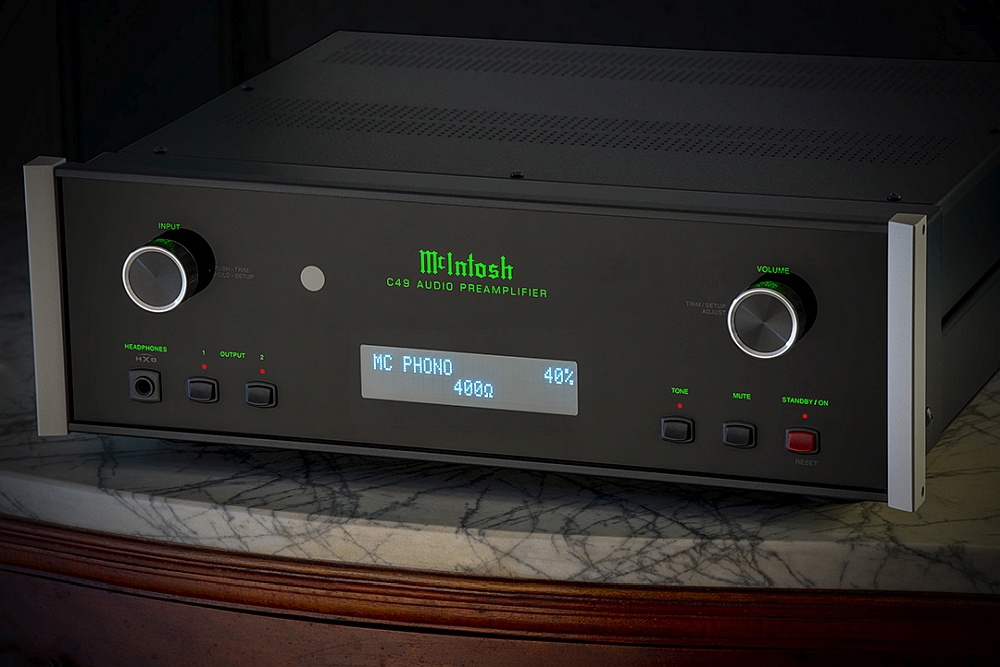 McIntosh told SoundStage! Australia, "The C49 comes complete with classic McIntosh design staples such as a black glass front panel, knobs, an illuminated logo and aluminium end caps. Pair it with a variety of amplifiers, turntables, CD players, tuners, speakers, and room correction devices to make a complete home audio system."
McIntosh Laboratory products are available in Australia via specialist audio retailers around the country.
McIntosh Laboratory C49 Preamplifier
Price: AU$8995
Australian Distributor: Synergy Audio
+61 3 9459 7474
www.synergyaudio.com